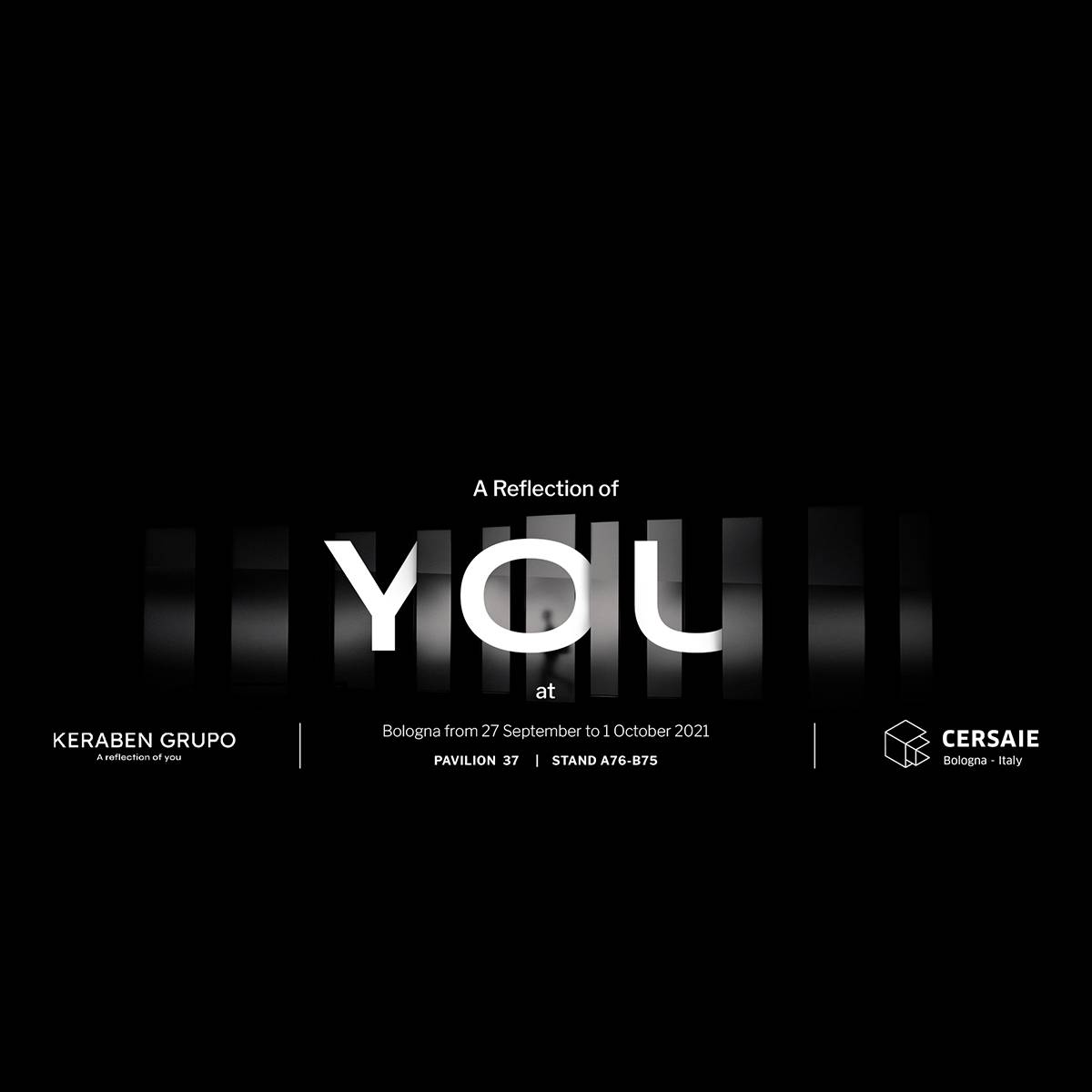 We unleash all our knowledge and creativity in the edition of Cersaie 2021.
Our purpose? Inspire visionaries like you who want to see beyond the present and understand the future through the latest trends in the sector.
Under the creative concept "A Reflection of You", Keraben Grupo's stand will take the form of a designer showroom from 27 September to 1 October. Exhibition attendees will be able to find out about the latest innovations in ceramics and industry trends, and the chance to immerse themselves in a memorable sensory experience where they'll see a reflection of their true selves. Their true essence.

Their goal? To stir up the sense of wonder we feel when we encounter something we've never experienced before. The Keraben Grupo stand at Cersaie 2021 will be the perfect space for professionals to find inspiration for their upcoming projects.
The slogan "A Reflection of You" captures precisely what each of the Group's brands intend to achieve. Keraben is the reflection of the most sophisticated side we all carry inside: desire and elegance in their purest form, achieved through design: "A Reflection of your Elegance". Metropol is the alter ego of everyone who rejects being ruled by trends - those of us who want to set our own, through a rebellious, unique and bold attitude: "A Reflection of your Style". And lastly, Ibero, representing our drive to explore our creativity and break through the established limits: "A Reflection of your Creativity".
Live the experience first-hand and immerse yourself in the latest collections created by, and for, design.