Cersaie 2018: Keraben Grupo and its concept of 'Slow Life'
For yet another year, Bologna (Italy) will be hosting Cersaie 2018, the top international ceramic design show.
For four days, more than 100,000 people will visit exhibition space of over 156,000 m2 where Keraben Grupo will be showcasing its latest products at an innovative 600m2 stand.
13 September 2018
From September 24th to 28th, the group's brand names Casainfinita, Keraben and Metropol will be displaying their ceramic tile products in eye-catching style, with new formats and innovative finishes inspired by the world around us.
On this occasion the concept on which Keraben Grupo's spectacular stand is based is "Slow Life", an idea that encapsulates the importance of wellbeing in today's fast-paced world where everything in daily life seems to be a race.
This philosophy is embodied at a magnificent resort, a setting that pays tribute to enjoyment of the more minor things in life.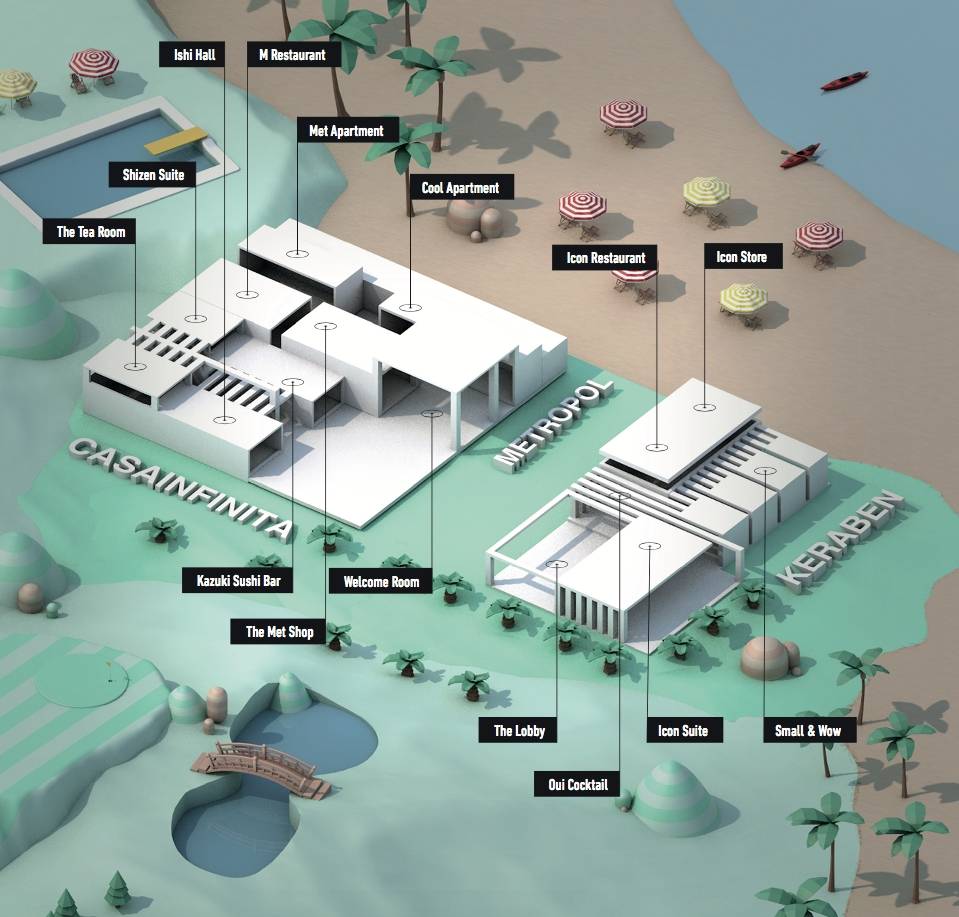 Restful revitalizing settings, designed to amaze visitors
'Keraben Grupo Resort' is made up of a series of interconnected spaces where visitors can discover all the latest wall and floor tiles by our 3 brands_ Keraben, Metropol and Casainfinita_ through settings that stand out for their restful unique appearance.
At this amazing stand, various types of living spaces are represented to fit in with different types of visitors and their varying lifestyles. Visitors can spend some time with the family in an ultra-modern apartment, chill out at a cocktail bar or sample the cuisine at the Japanese restaurant Kazuki. All these settings allow visitors to appreciate the exquisite properties of ceramic tiles and their endless possibilities.
"ICON SUITES by Keraben" will be set in an urban Manhattan-type backdrop. With it, Keraben will showcase some of the latest new ideas in wall and floor tiles. As visitors tour the suites, they will be able to see collections like Rue de Paris, Cadord or Boreal, which all combine to create a unique backdrop.
"MET HOTEL BOUTIQUE" is the place where visitors will be able to get to know the latest products by Metropol, inspired by the boutique hotels of the 1980s, conspicuous for their superb locations, service and design. The Arc, Zen and Loire collections will be showcased in succession, exuding all the avant-garde flair synonymous with Metropol.
The essence of Japanese Zen will also be brought to Keraben Grupo Resort at "CASAINFINITA ISHI HOTEL". This elegant deluxe hotel is synonymous with Zen Buddhism, and its different areas might well be considered an ode to wellbeing. Collections like Khan or Camelot will be seen here, showcased in all their splendour.
At this new edition of Cersaie, the design appeal, quality and resistance of ceramic tiles will be combined with skilful interior design and the potential for customizing living spaces in settings where ceramic tiles take on sensory qualities, visitors can chill out, and living spaces are genuinely pleasurable.
To visit our stand, just download your invitation.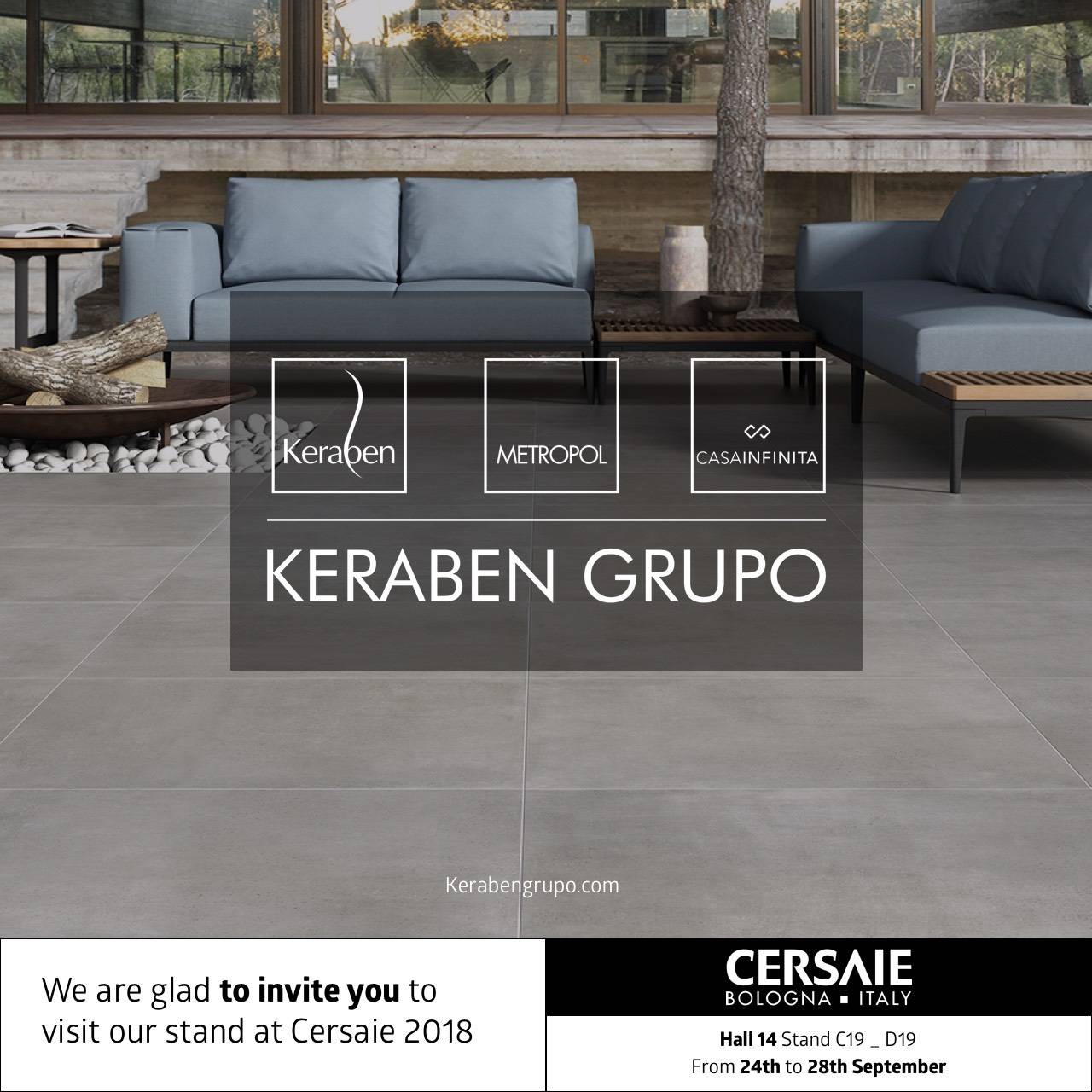 Live design to the full with Keraben Grupo.
Follow our activities on the social networks @Kerabengrupo (Facebook, Twitter and Instagram) and at the hashtag #Cersaie2018 and #KerabenGrupoCersaie18