Tiles as smooth as silk with Antislip Shoeless PLUS
Tiles as smooth as silk with Antislip Shoeless PLUS
In keeping with our bid to innovate, this year we have launched a new non-slip finish even smoother than our preceding Antislip Shoeless finish. I bet you think that's impossible!
7 March 2018
All this forms part of one ambitious goal: to develop the loveliest, silkiest, most easy-to-clean surfaces on the market, with all the natural appeal synonymous with our products. And the outcome is our new Antislip Shoeless PLUS finish.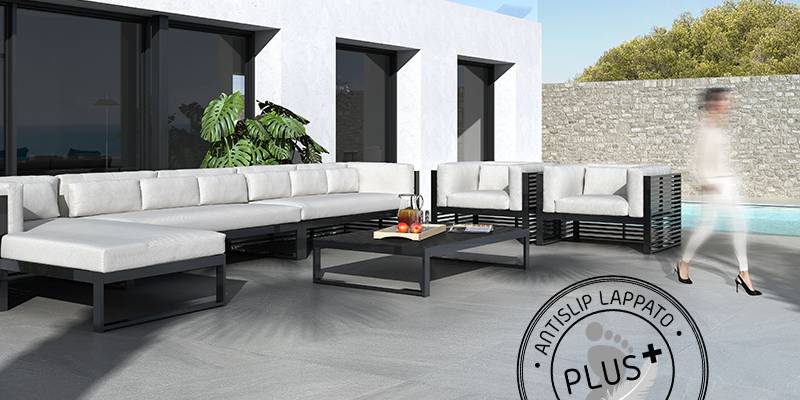 The Stoneage collection by Metropol featuresthis new finish
Non-slip floor tiles are specially indicated for use outdoors or in wet areas. Thanks to their technical characteristics, they guarantee a safe grip on floors where they are laid. But just imagine if as well as having a safe grip, the flooring was also eye-catching, pleasant to the touch and easy to clean!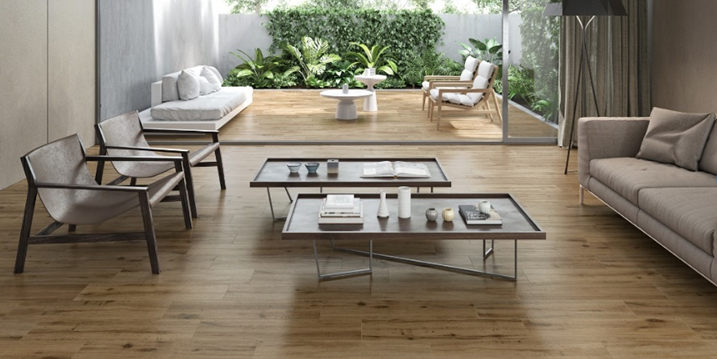 With this idea in mind, in 2016 Keraben Grupo presented a pioneering floor tile finish, developed in-house and commercialized under the "Antislip Shoeless" name.
Floor tiles with this finish feel very pleasant to the touch, completely unlike conventional rough-surfaced non-slip tiles. So ground-breaking is it that today our Antislip Shoeless finish is one of the most highly acclaimed, popular finishes among our distributors. Its properties speak for themselves:
-Thanks to its silky texture, it is easier to clean than conventional non-slip tiles.
-Its low roughness gives the surface a very pleasant feel.
-It conserves the same design as the natural finish. This means that the tiles can be laid both indoors and out to ensure visual continuity, without the colour of the tiles undergoing any change over the course of time.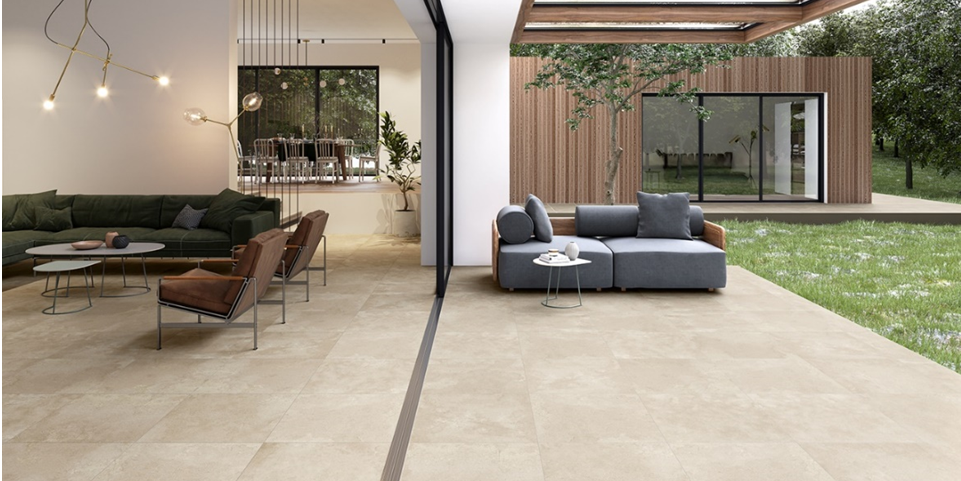 Keraben Grupo's latest Antislip Shoeless PLUS finish combines all the characteristics of its former Antislip Shoeless one with a far silkier feel and matt lappato appearance.
This non-slip floor tile finish has such a carefully achieved smooth feel that it can even be used in areas with less stringent technical requirements, like on indoor floors.

The finish is the result of a meticulous lappato process able to guarantee a surface with non-slip properties.
Floor tiles with the new Antislip Shoeless PLUS finish have been tested by the (Technical Institute for Ceramic Technology (ITC) and they pass non-slip tests based on the pendulum (C3), ramp (R10) and barefoot (A+B+C) methods.
This finish is currently available in the Boreal by Keraben and Stoneage by Metropol collections and both are all set to be FAVOURITE choices as non-slip flooring.
And what about you? Would you like to discover tiles as smooth as silk? Visit your nearest distributor to see the new finish for yourself.