Who wowed us at the 2018 Salone del Mobile?
Yet again the design capital has not let us down, but bowled us over as it always manages to do. This year, Keraben Grupo was present as an exhibitor at the world's most prestigious furniture show for the first time with all three of its brand names: Casainfinita, Metropol y Keraben.
9 May 2018
At Milan, we were able to gain a first-hand insight into the latest products by the world's leading brand names. Keep your eye on these designs for the coming 2018-2019 season–we were absolutely entranced by them.
Who wowed us at the 2018 Salone del Mobile?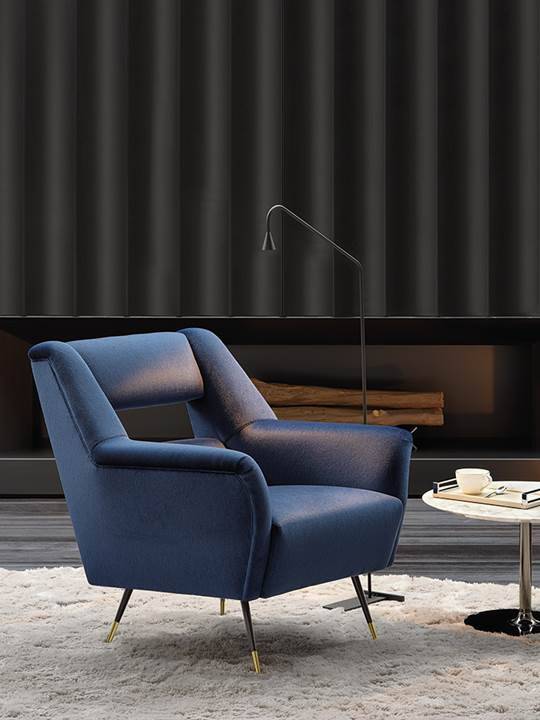 We fell head over heels in love with the Albert&Ile * collection by Minotti because it fits in to perfection with Keraben's innovatory style and strong design appeal. The designs of the Albert&Ile collection were all sourced from Minotti's archives, with a series of vintage-look sofas, chairs and coffee tables that all testify to Minotti's continued emphasis on careful craftsmanship and sophisticated design, passed down from its founder. Minotti's 2018 collection, presented at the Milan show, enchanted us with its elegance and timeless beauty.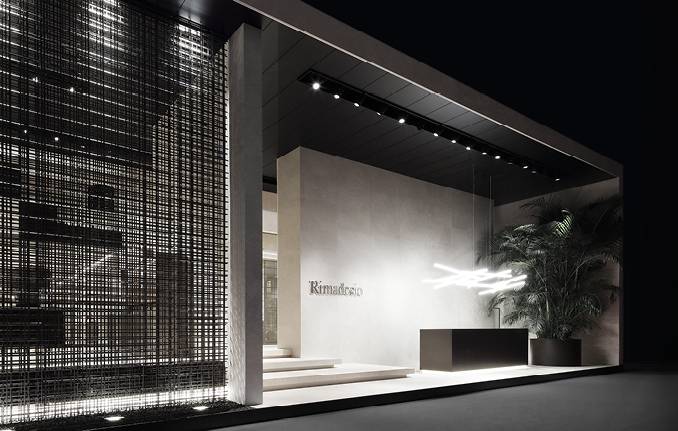 With a style that matches Metropol's trendy looks, Rimadesio stood out for its choice of black and white, basic shapes and purity of design. Absolutely amazing!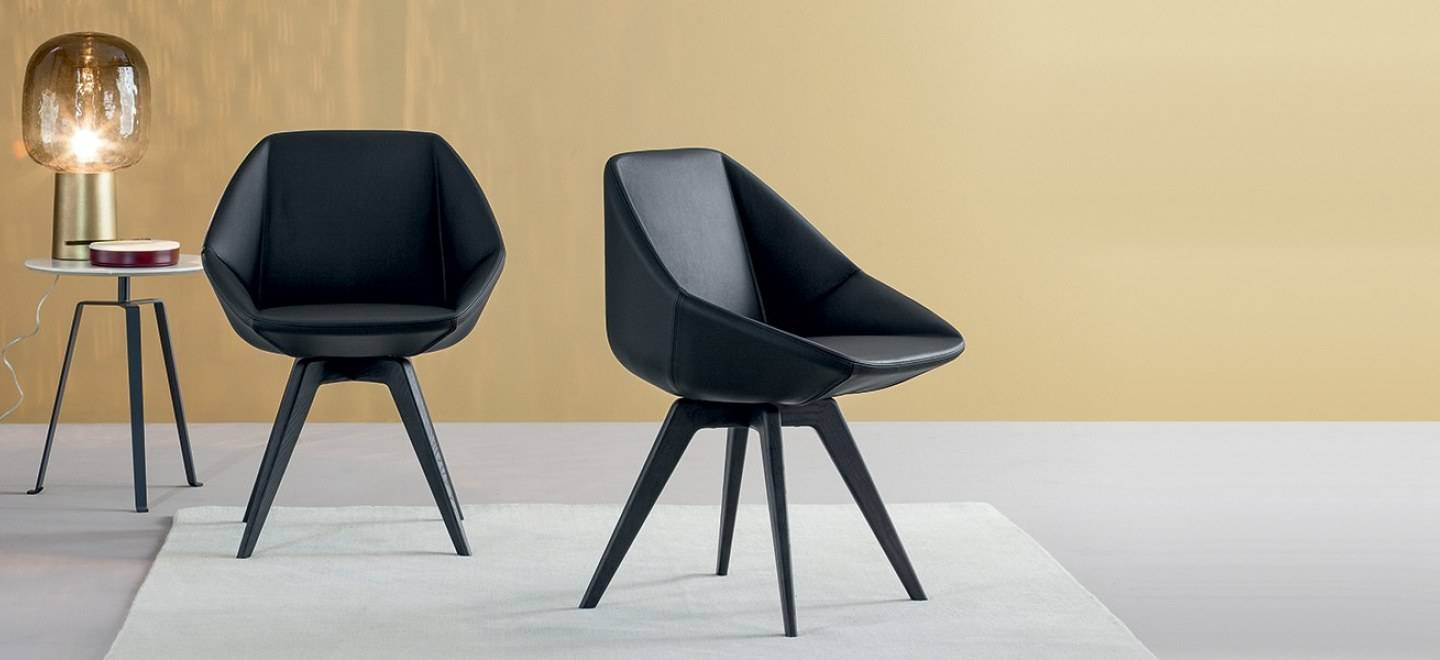 Neither can we forget Bonaldo's collections:
"I have always beeninspired by those impromptu seats you find in nature, when you go for a longwalk", explains designer FabriceBerrux. "Sometimes it's atree trunk, others simply a smooth rock. This is exactly the spirit I embracedwhen I came up with the design of the Stone armchair".
Nature's influence is clearly evident in Stone's design, with its one-piece back, seat and arm-rests. It is solid and welcoming, as only nature's own products can be. Available with leather or eco-leather upholstery, Stone comes in a choice of four different bases. The bases made of metal rods give it a modern dynamic look, while the four legs of its fixed or swivel ash-wood versions are deliberately enticing, inviting you to while away the afternoon in the chair.

Casainfinita:
-Flexform
-B&B Italia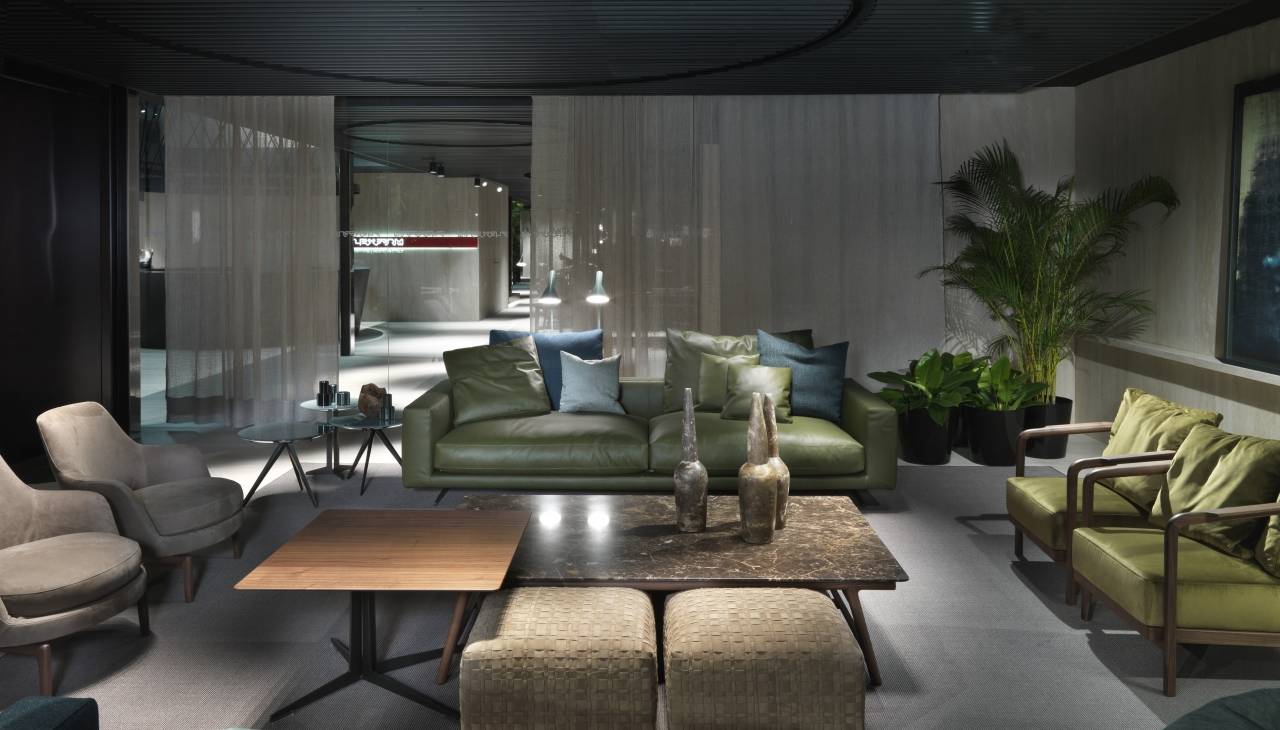 The presentation of the new Flexform collection, artfully designed by Antonio Citterio, as with previous ones, aroused substantial excitement. With its use of bottle green, combined with wood and shades of grey, Flexform stands out for its magnificent inspirational designs, perfect for any setting dressed up with Casainfinita tiles.
B&B Italia is the epitome of modern furniture design. We were amazed by its 2018 collection and its furniture for outdoor settings: an important area for the company, where it shows off all its creativity and innovative flair. Some of the Renaissance gardens and other corners of the 'Chiostri dell'Umanitaria' were used as splendid backdrops to display the latest designs from the 2018 collection.