Avant-garde design for your home Spring-Summer 2018
Interior design and decorating as a way of life. An opportunity for homemaking.
5 April 2018
The demiurge of our happiness. Decoration and designer objects as a declaration of intent. An unstoppable trend! So for all those lovers of fine design out there, this post is dedicated especially to you.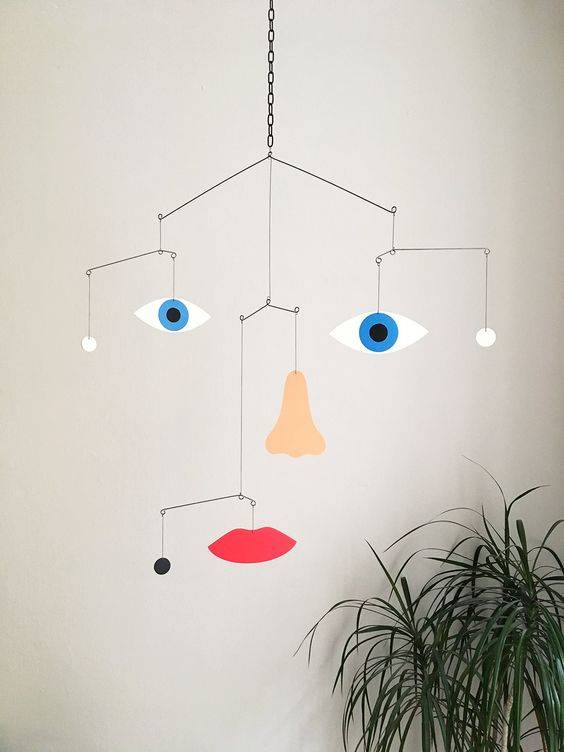 Vía Pinterest.
In a taste of what's to come, geometry continues to reign supreme. Together with touches of gold, mobiles, handcrafted ceramic tiles, subtle beauty with a hint of romance, ethnic inspiration and colourful splashes of pop art. We have chosen a few of our favourite pieces for the new season – absolute musts for homes or workplaces looking to reflect the trend for the avant-garde.
1. Too chic to be functional:
A range of decorative items presented at the latest edition of Maison & Object in Paris. Ever since we laid eyes on them, we've been totally obsessed with their revamped chic and forms.
First on the list is Diamond Small, a mirror inspired by the asymmetrical shapes of a shiny rock. Quite simply gorgeous and ideal for mixing and matching with coverings in shades of white and grey.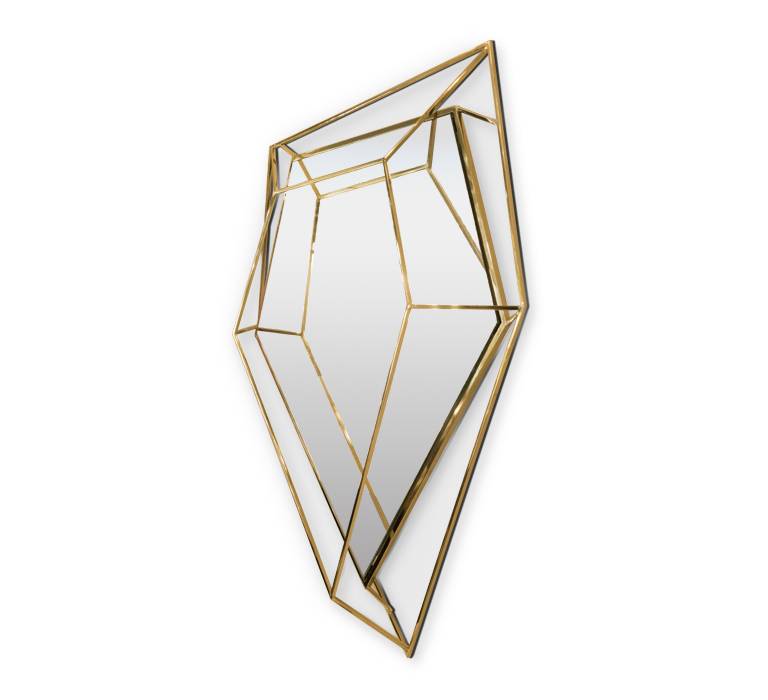 Diamond Small is inspired by the dazzling asymmetrical shapes of Diamond Rock, a five-sided polygonal mirror featuring an unbeatable combination of geometry and design. The use of a polished brass structure adds to the sense of opulence and luxury, creating a sophisticated and dynamic object that will become the centrepiece of any setting.
And this little treasure will set it off to perfection: The Lladró LAB table made of porcelain will look simply amazing with any floor tile featured in our sitting room. Just fabulous!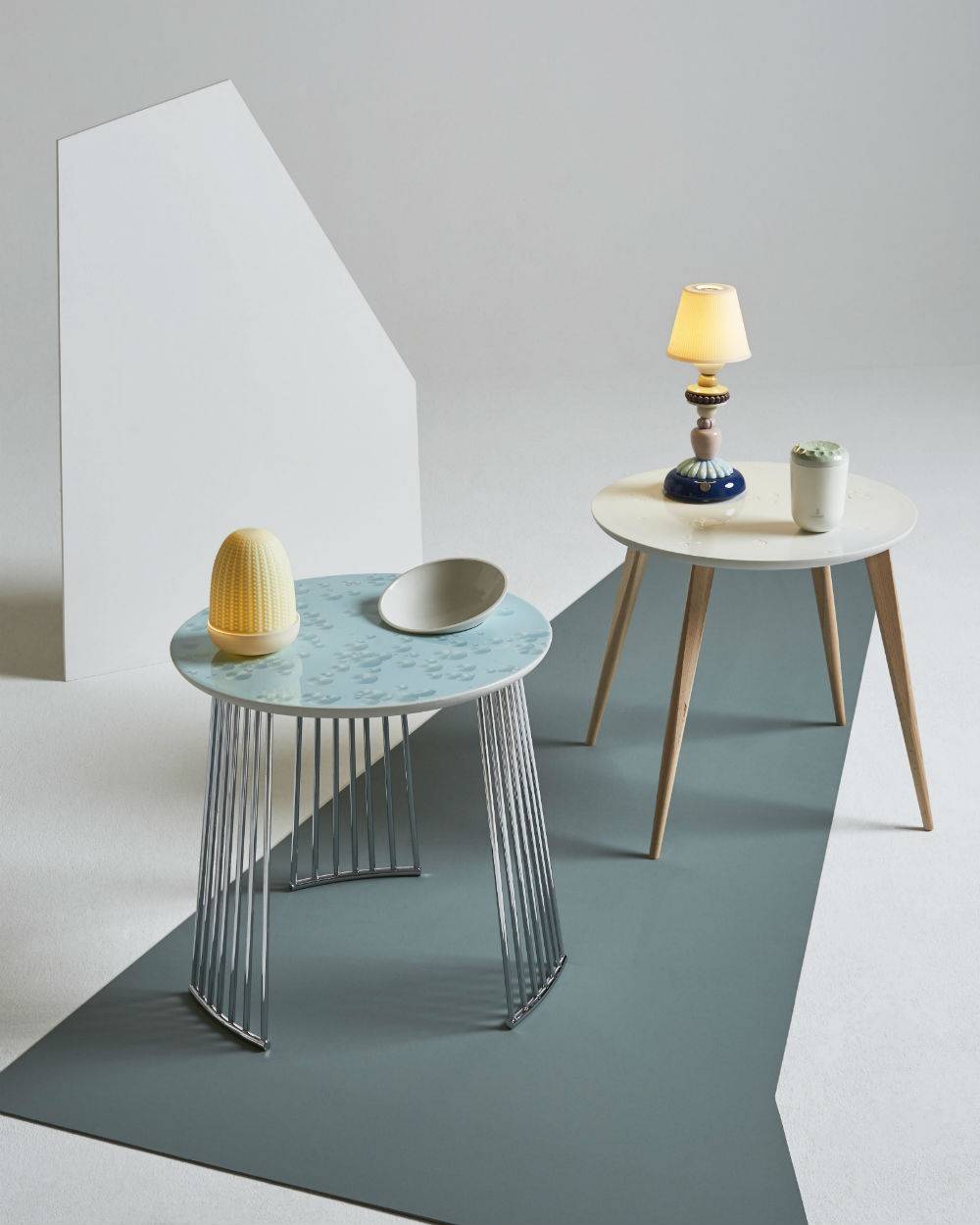 Back to the seventies?
And how about featuring a swing in the middle of your main room or bedroom? The quintessential 70s invention has been revamped by HK Living and features this stunning design in hardwearing rattan.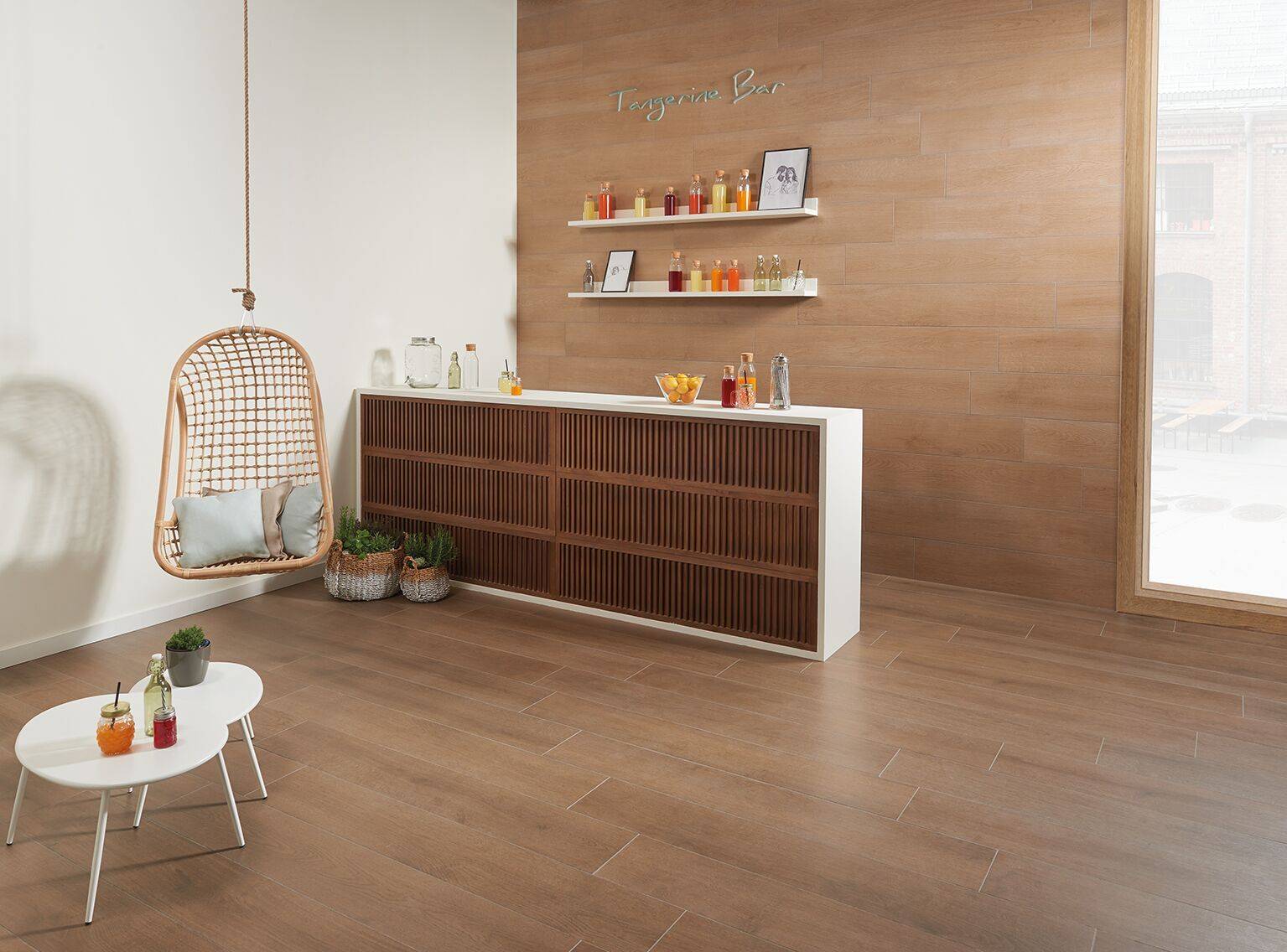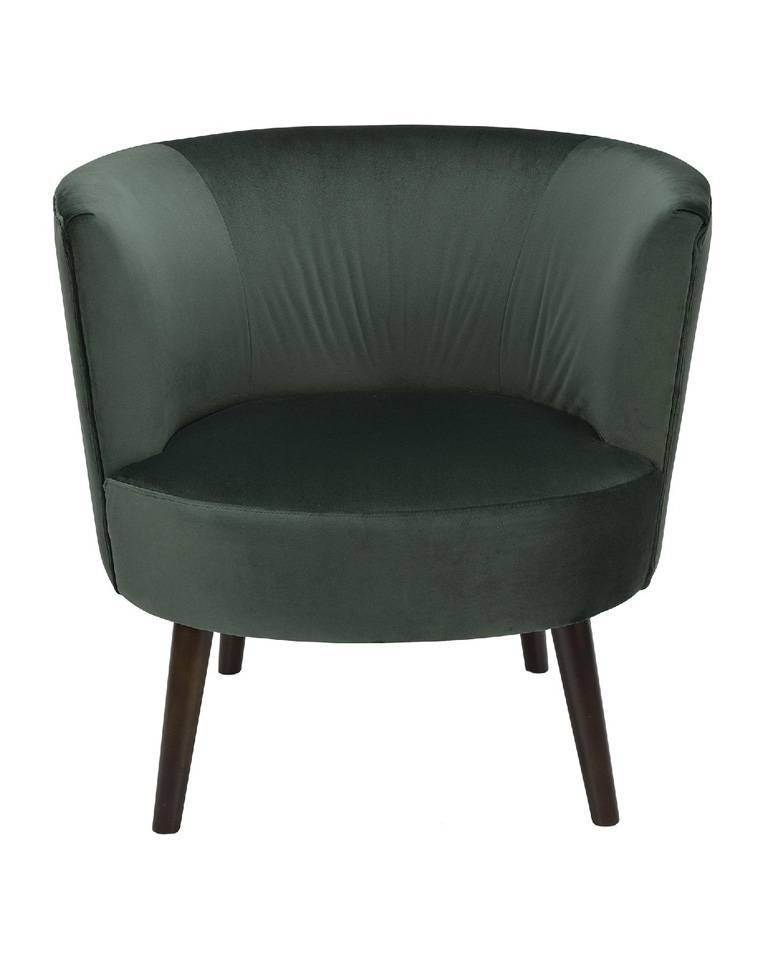 Are you sitting comfortably?
Green Velvet, one of the major trends for 2018. These incredibly comfortable easy chairs look great when combined with wood finish floors that create a sense of warmth. Open areas are always a great way of creating visual sense of spaciousness. An ideal way of framing these spaces is to feature plants and a collage of items that create an eye-catching combination of tones and compositions, such as these 'Piero' chairs by La Oca. A touch of gold rounds off the look to perfection with lamps by Maison du Monde.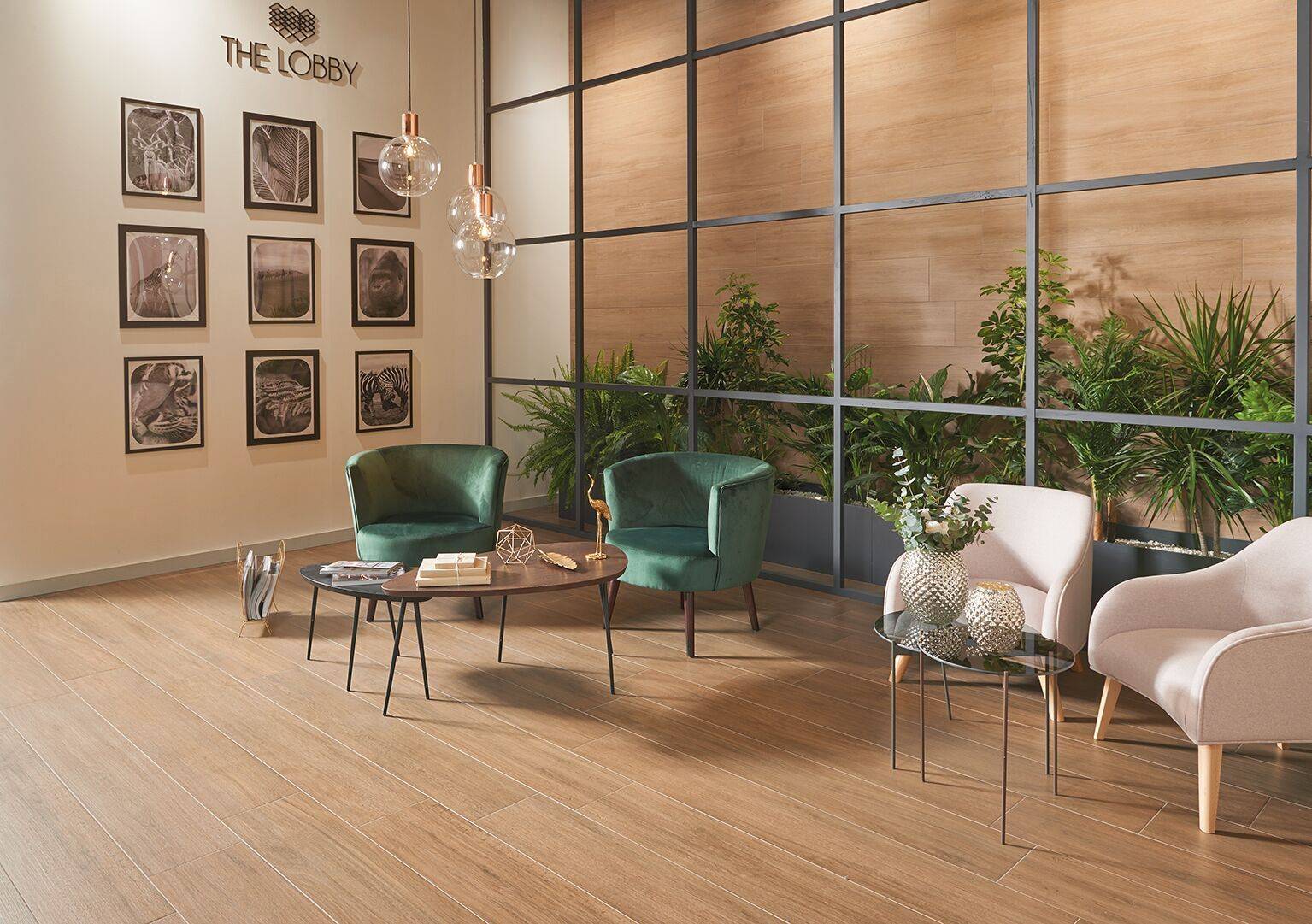 Vases and flowers.
A simple trend that we can all recreate at home is to fill spaces with fresh flowers. Simply arranging a large bouquet in a cleverly chosen spot will instantly transform any space. Combine it with artworks (but always in an odd number, as dictated by the rules of decoration) in your favourite style: geometric, pop or handcrafted.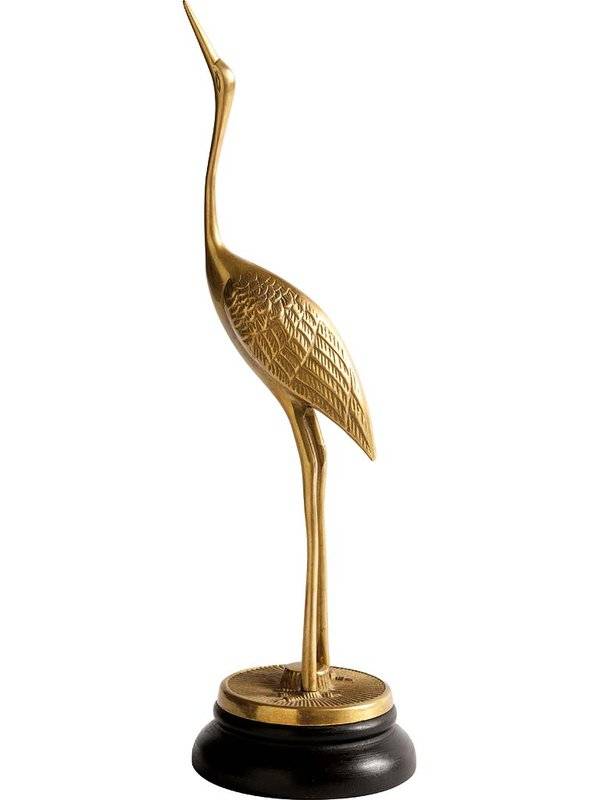 Demijohns are one of the hottest trends around right now; fill yours with eucalyptus or dried branches. A great decorative option.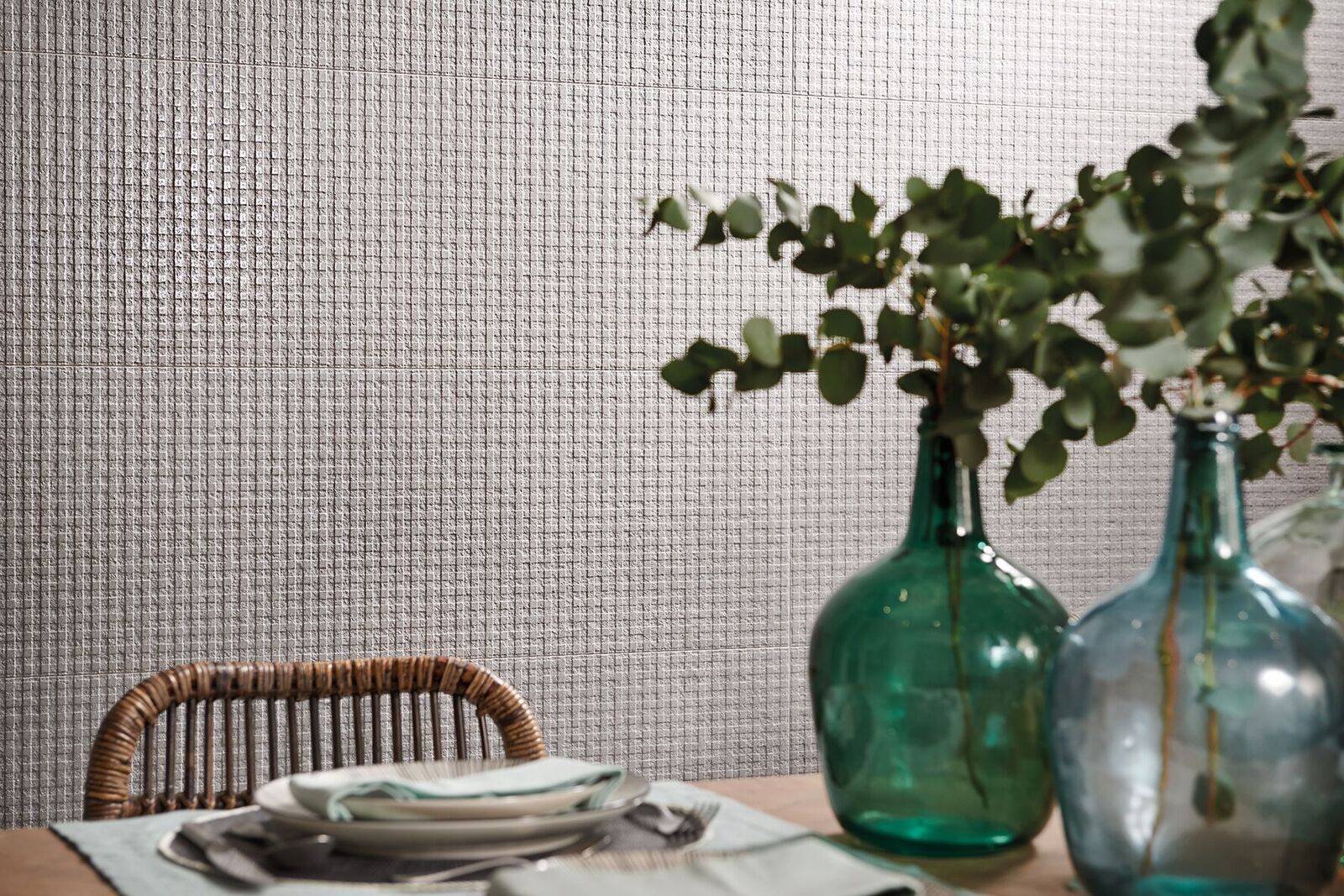 A final tip: Make sure your decorative items have a tale to tell (if they are not antiques, try and find out more about the actual design), making them as personal and original as possible. For instance, do you know where the name 'demijohn' comes from? The story behind it is absolutely fascinating: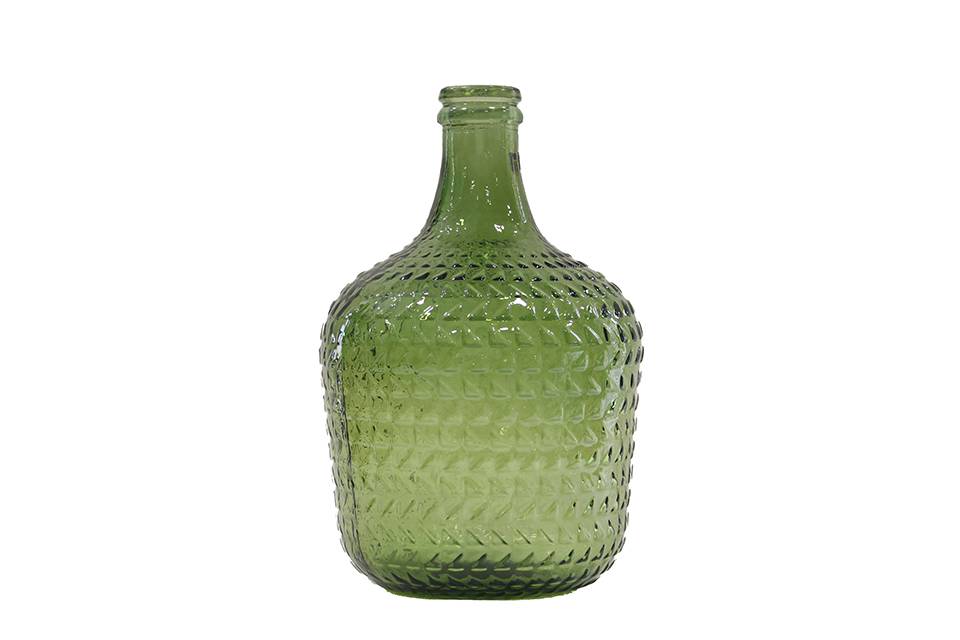 The word 'demijohn' probably comes from the French dame-jeanne or 'Lady Jane or Joanna', although it has now been changed to the masculine form, in reference to the tale of Queen Joanna I of Naples. Legend has it that after taking shelter from a storm in the workshop of a master glassblower, she took an interest in bottle production. In her attempt to make her own bottle, the royal lady blew so hard that she managed to create one that could hold ten litres. This bottle, and other similar types that were produced later, were known as dame-jeannes or demijohns. Isn't that amazing?
Have a great spring and summer.