Cevisama 2018: 'Slow Life' at the Keraben Grupo stand
Keraben Grupo will once more attend Cevisama, the most important Spanish ceramic industry fair, to display all the newest products of its three incorporated brands: Keraben, Metropol and Casainfinita. Visit us at Level 3 Hall 2 Stand B54.
26 January 2018
As in previous editions, the international roomwill host the most important companies in the sector, and Keraben Grupo will setup there to present its new collections.
On this occasion, the conceptual drive behind its impressive stand will be the representation of a new and necessary social movement: "Slow life". The aim is to project the concept of wellbeing in an accelerated world, in which rushing around dominates our day to day life.
Keraben Grupo offers its visitors an environment where they can enjoy the pleasure of the small things in life in a magnificent RESORT.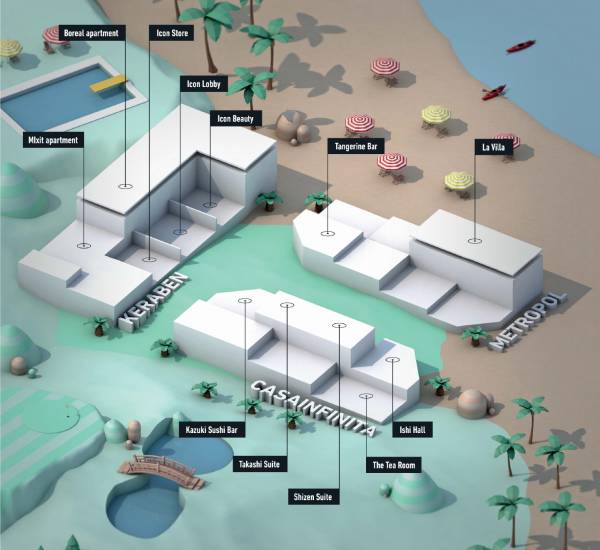 Relaxing and revitalising spaces that will amaze our visitors
The 'Keraben Grupo Resort' is a structure formed of interconnected spaces, where guests will be able to discover all the new paving and surfacing products that its 3 brands (Keraben, Metropol and Casainfinita) have on offer, in sustainable and bio-healthy environments.
This novel stand will be comprised of different types of living spaces, adapting to the various profiles and styles of its visitors. We will be able to enjoy a family stay in an avant-garde apartment, relax in a Mediterranean-style juice bar, and revel in the cuisine of the Japanese-style restaurant "Kazuki".
Ceramics will become a backdrop for modelling places to stop, to sit, to listen. Spaces to devour a novel, savour a coffee, or simply to enjoy good company. Environments in which to appreciate the sublimity of ceramics, and their infinite possibilities.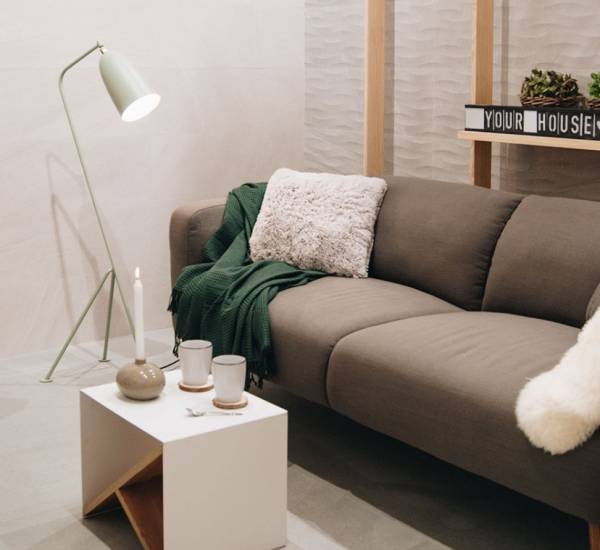 In this new edition of Cevisama, ceramics - along with their design, quality and resistance - will join interior design and its space personalisation opportunities to recreate environments where ceramics play host, the visitor relaxes, and the space is enjoyed.
The group's three main brands, Keraben, Metropol and CASAINFINITA, will model their finest products on a 1000m2 stand to display their latest proposals for ceramic design. New shades, new textures, innovative finishes and inspiration based on the world around us.
Disconnect and enjoy. Welcome to the Keraben Grupo Resort.
Keraben Grupo Space at Cevisama 2018: Level 3 Hall 2 Stand B54