So smooth…it's non-slip
Thanks to ceramic tile technology, it is now possible to walk on ever-smoother floors with no risk of slipping. This is Antislip Shoeless Plus, Keraben Grupo's cutting edge non-slip floor tiles.

24 April 2019
The arrival of fine weather is an incentive to get out and enjoy the exterior areas of our home, and it is therefore essential that they are tailored to meet our needs. When it comes to choosing floor tiles for the garden or terrace, functionality and aesthetics play an equally important role.

Non-slip floor tiles have been around for some time now, although improvements have been introduced over time. The range of models adapts to our needs, providing solutions fto avoid any possible risks outdoors and guaranteeing maximum functionality indoors.

Keraben Grupo has come up with a new non-slip floor tile – its Antislip Shoeless Plus, an improved version of the well-known Antislip Shoeless. A model that stands out for its smooth, silky feel, a world apart from the rougher and less even non-slip versions.

State-of-the-art technology and a matt lappato appearance have made the seemingly impossible goal of optimum smoothness a reality, further proof that the future of ceramic tiles has no limits.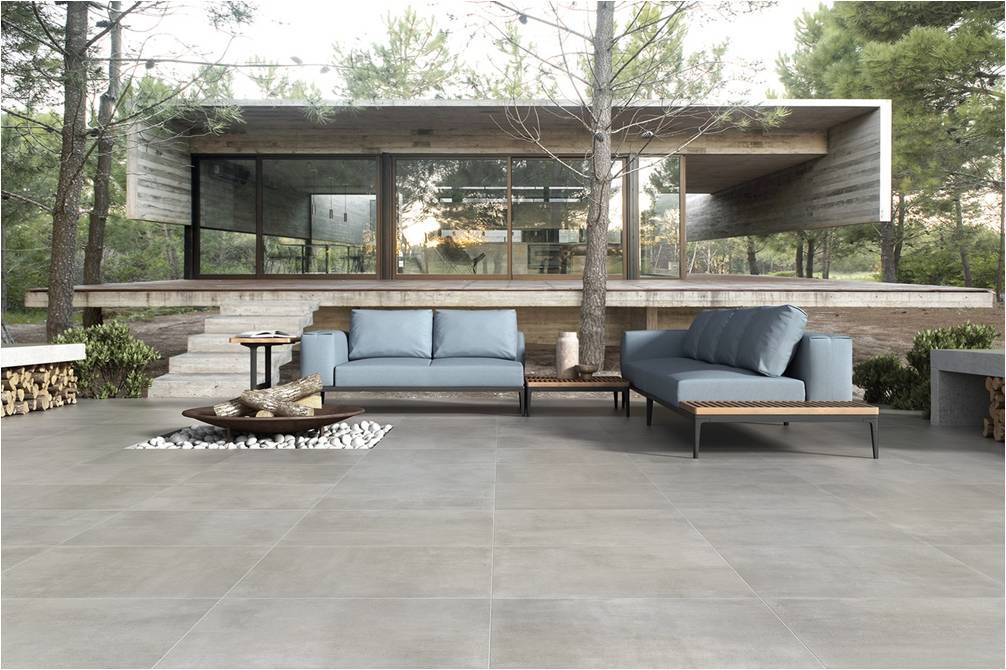 What are the advantages of Shoeless Plus?

- Maximum safety. Whether it is featured in outdoor spaces or indoor wet zones, this floor tile delivers outstanding technical features and guaranteed safety for all the family.

- Guaranteed quality. The Institute for Ceramic Technology has tested its efficiency. This material successfully passed the non-slip tests based on the pendulum (C3), ramp (R10) and shoeless (A+B+C methods).

- Impeccable design. The matt lappato finish not only provides these tiles with their technical features, but is also visually appealing and the perfect match for a wide range of other materials.

- Uniform natural finish. The design and colour are not affected by the non-slip characteristics and can therefore be laid both indoors and outdoors, creating a sense of visual continuity.

- Smooth to the touch. We have already highlighted the key characteristic of this ceramic tile technology: outstanding smoothness for a texture that is extremely pleasing to the touch.

- Easy to clean. Smoothness and uniformity makes for lower maintenance. The silky texture of this Antislip tile means that it is easier to clean that the previous version and is suitable for use with a larger number of cleaning agents.

Suitable for use indoors. The outstanding smoothness makes this the perfect choice for spaces that require fewer technical characteristics, such as indoor rooms.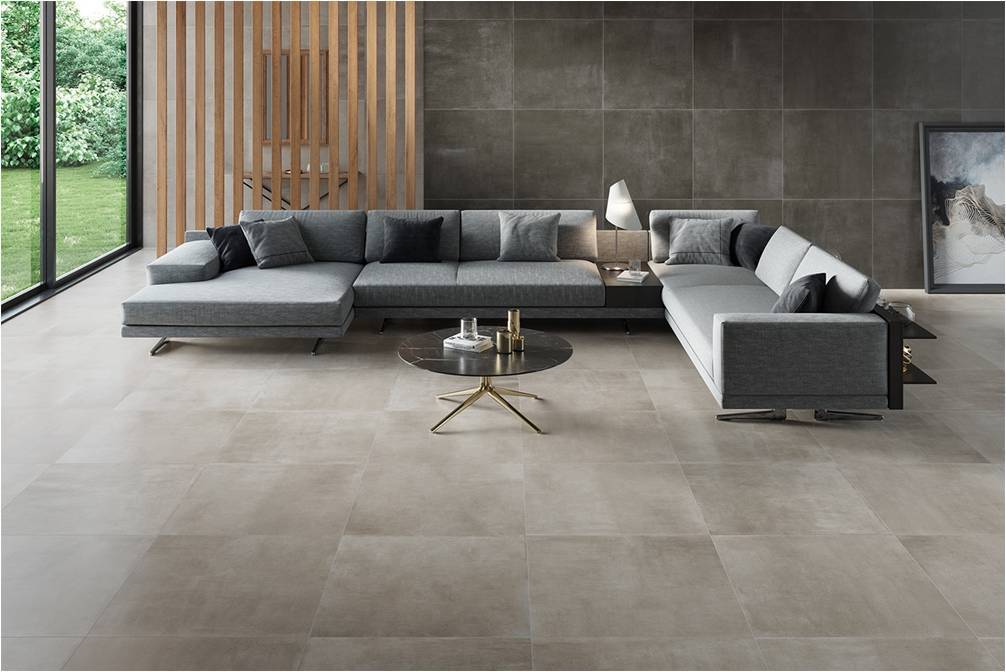 Stepping out to the future
Antislip Shoeless PLUS is proof that natural design and impeccable aesthetics can go hand-in-hand, together with a focus on state-of-the-art technology. In the future, you will no longer have to choose between a comfortable or a non-slip surface. In fact, the future is here and now.

Your floors can now be even more pleasant, smoother and infinitely safer.