Indoor-outdoor living spaces. Collections conceived to ensure seamless continuity
Inspring, the home's outdoor areas start to acquire increasing relevance and, insummer, they play a star role in get-togethers with family and friends andmemorable evenings.
18 April 2018
How can we make the most of them? One architectural trend is to create seamless indoor-outdoor living spaces.
What are the benefits? With this current tendency to link indoor living spaces up with outdoor ones, there is no brusque division between them. Instead, our interiors are prolonged or vice versa. This continuity is all set to be an increasingly common feature of homes, transforming these areas into more versatile living spaces and taking advantage of the open air so that when spring and summer arrives, we can circulate freely, with no barrier between the home's interiors and exteriors.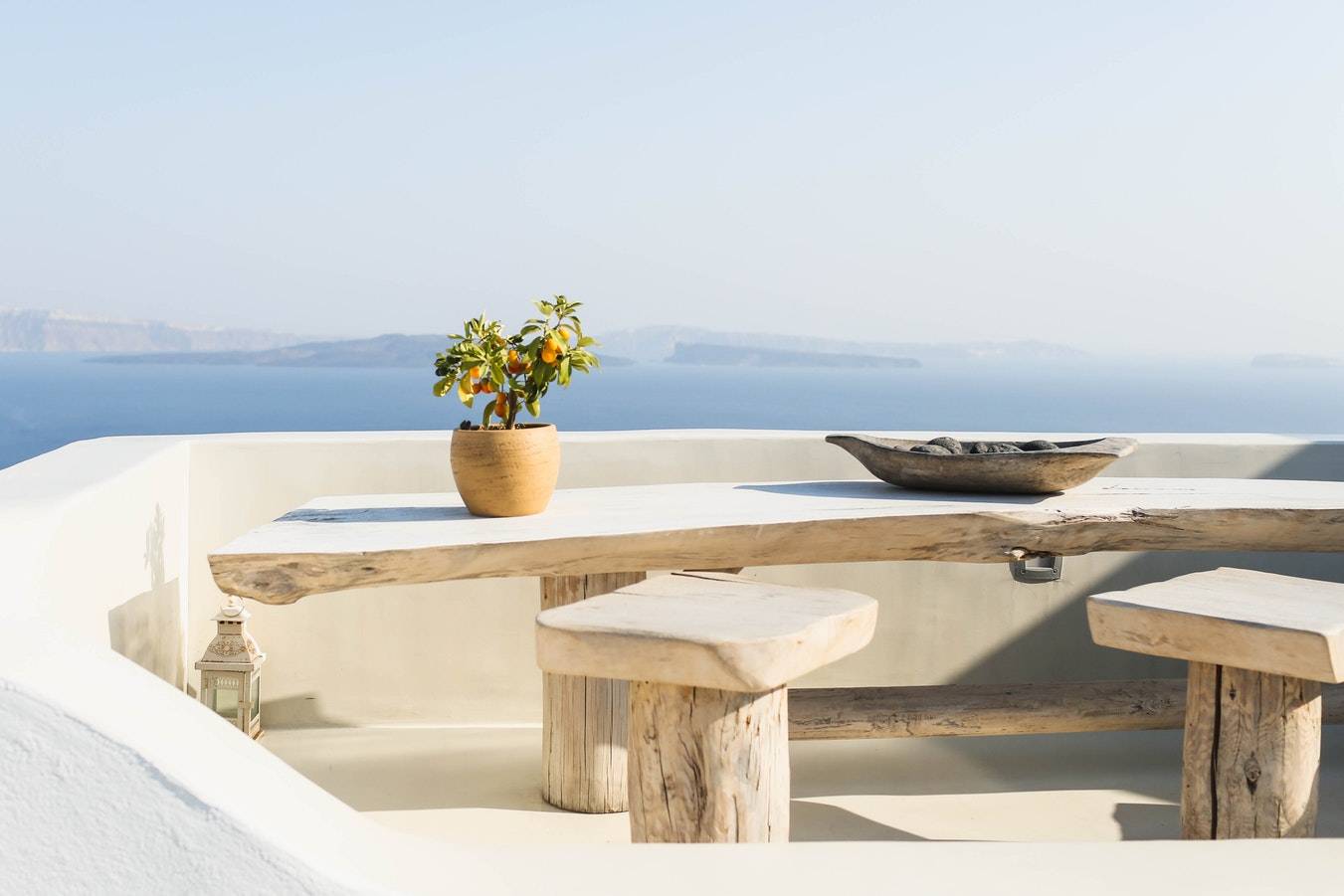 How should we decorate two such different areas to link in with one another? It is always important to remember that each one should be decorated to suit its purpose, but that certain common features can be used to unify them, like green areas or decorative plants. Wood is a good unifying material to use as furniture and it is easy to match with other materials. Natural light is an important factor to bear in mind, making sure that it is not blocked by items like sofas, tables, chairs or other furniture. The aim is to decorate these areas without hindering the continuity between them. We recommend 3 collections by KERABEN that are perfect for creating indoor-outdoor living spaces.
Mixit
Mixit is inspired by three different types of stone, fused and reinvented in this ceramic wall tile collection. Its smooth texture infuses settings with luminosity, stimulating the senses with its eye-catching contrasts. A collection perfect for modern living spaces with lots of glazing, decorated in avant-garde, industrial or minimalist style.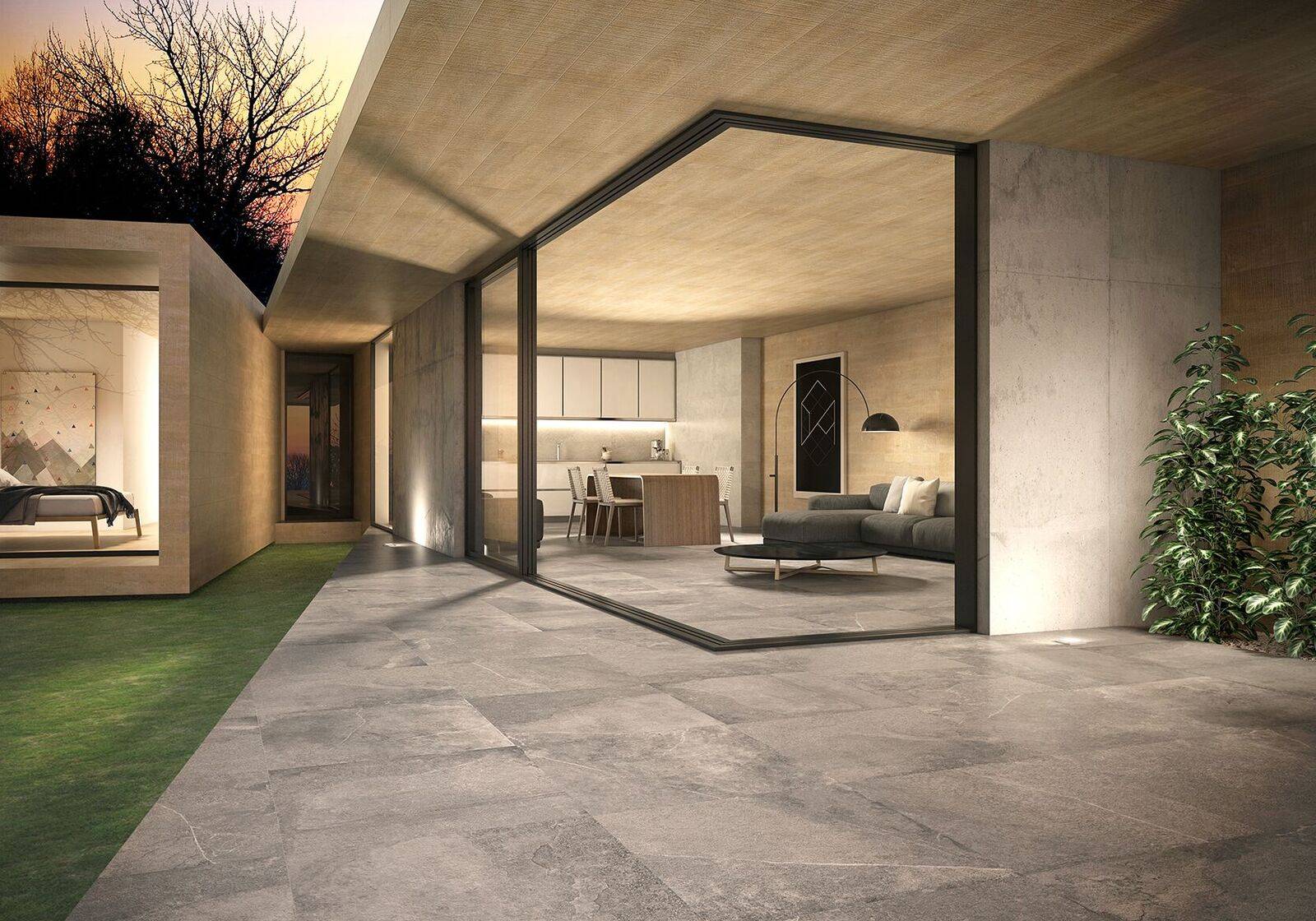 Portobello
Portobello is inspired by 300-year-old heavy rustic oak planks used in boat-building with growth rings and medullary rays and also wood from the very best casks and barrels used to improve the flavour and quality of fine wines. In this case wood is brought to the floors of homes, making it much easier to furnish living spaces with any kind of furniture that appeals to you. Plants will also play an important role since they always look good with wood.
*TIP: Always try to surround outdoor living spaces with plants so that they add a lush green look and more spacious feel without breaking the continuity from indoors to out.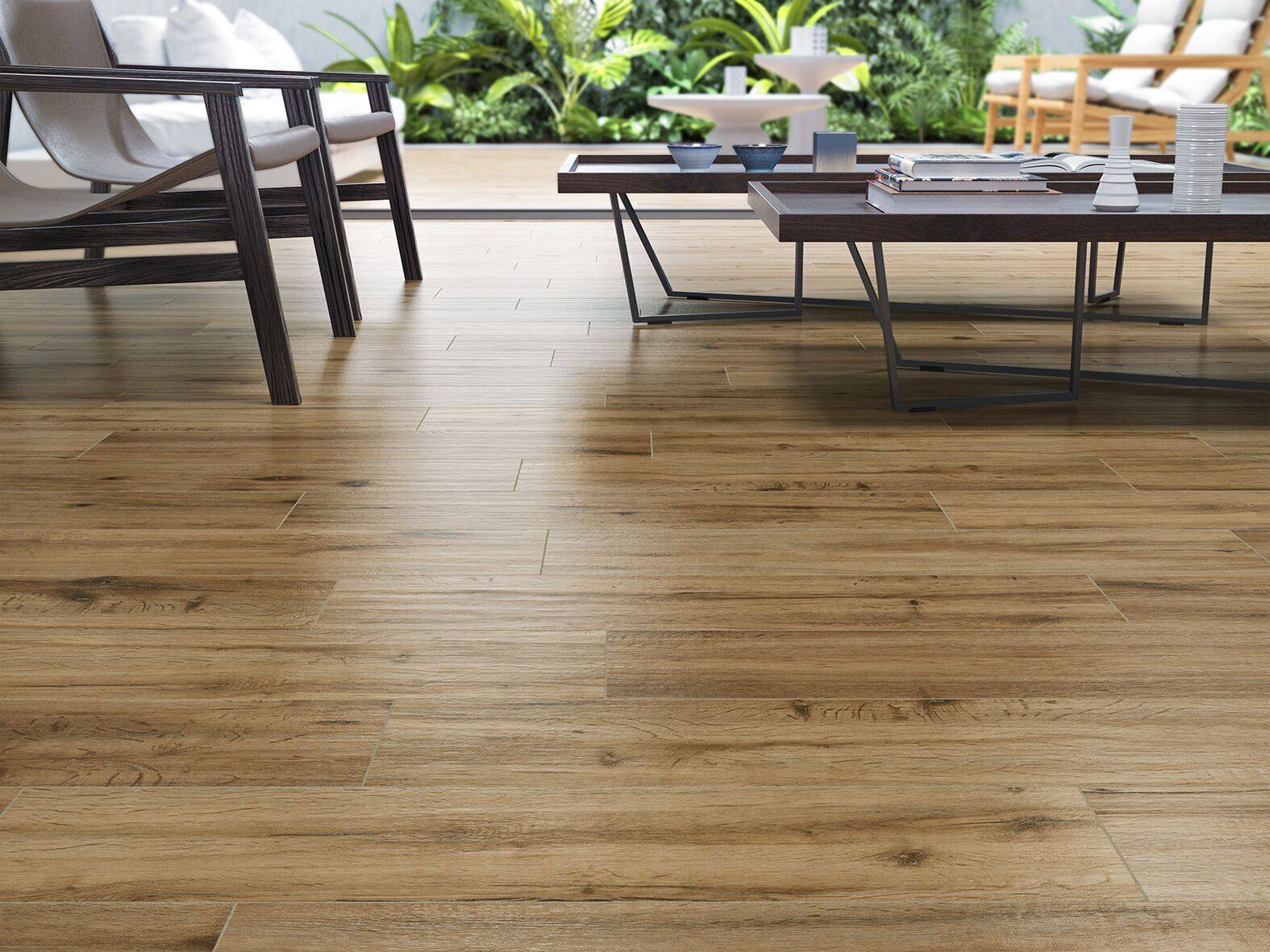 Boreal.
Boreal is a stone-effect collection, evoking all the beauty of hand-worked basalt stone. Its eye-catching finish stands out for its strong modern appeal.
With its modern slightly industrial connotations due to its cement appearance and range of colours, Boreal has a strong sensory allure. Inspired by volcanic rock, it is specially conceived for living spaces designed to rouse the senses, with an intensity accentuated by its worn aged look. Perfect for ultra-modern chic settings used for visits and get-togethers.