The top 5 spring-summer trends for your kitchen
Have we all turned into budding chefs? It certainly seems so. Indeed, over the last few years kitchenshave recovered much of the value and appeal that had been lost for quite some time. Check out these 5 trends in kitchens that will keep you at the top of the pots and pans style stakes. Yes Chef! Let's get started.
16 May 2018
1. Kitchens will be industrial...there are no two ways about it.
A concept that takes us back to the start of this post. The influence exerted by the professional culinary sector has gone so far as to convert our homes into industrial-style interiors in a move towards a total avant-garde look. Track by Keraben has been used in this kitchen, where we are sure you can picture yourself cooking up your favourite dish.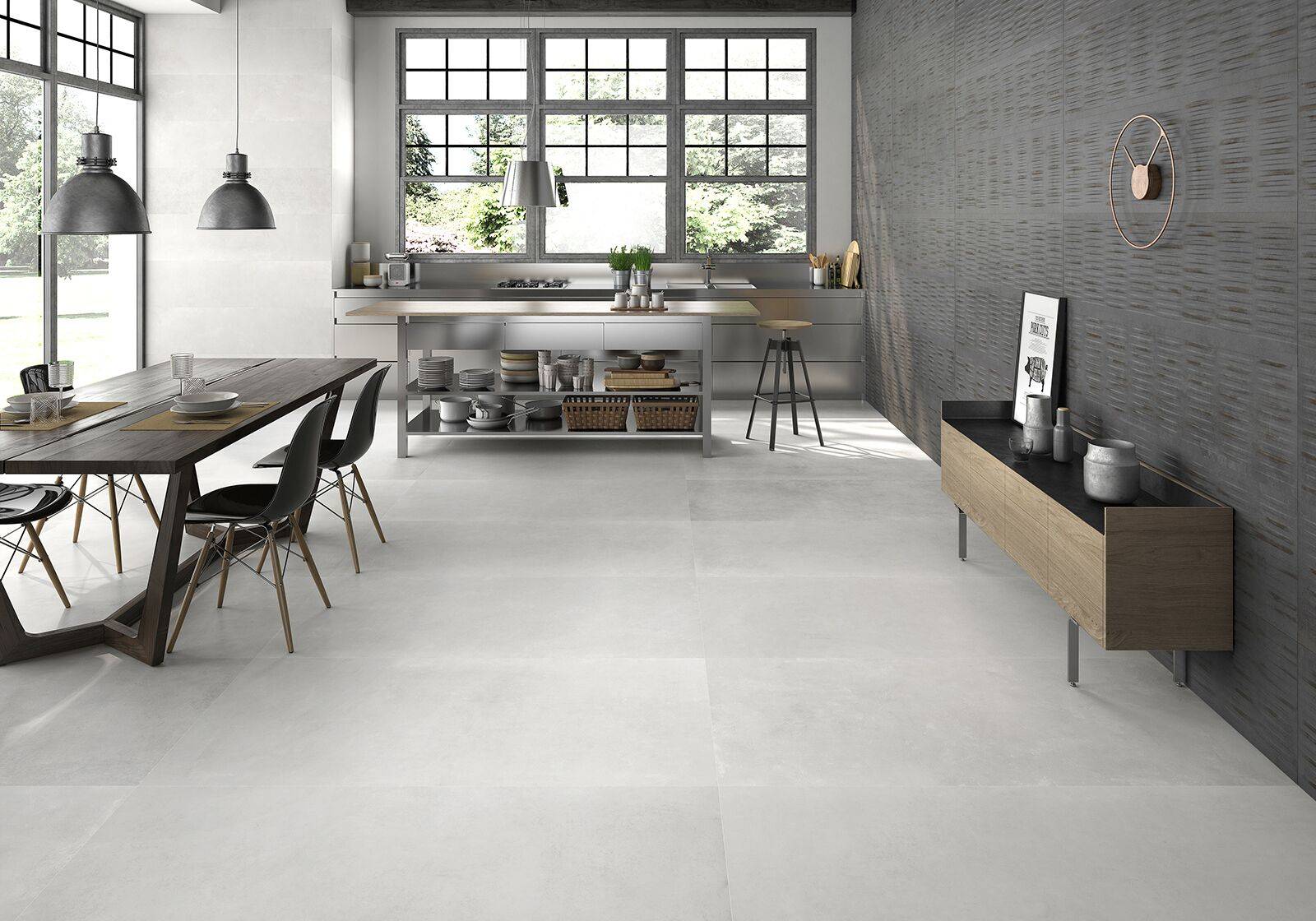 2. Kitchens connect spaces
For the families of today, kitchens are more than just a place to cook in. They have become a meeting point where friends and families gather. What's more, they connect with other spaces in the home, and can the refore feature also items of furniture for relaxing, workingor even storage. Spaces that mirror our everyday lifestyle, dynamic and versatile. Inspired by Keraben has come up with a loft-style design in which a single space acts as a kitchen, family room, living room, dining room and library. In thi scase, natural light plays a key role in creating an intriguing, yet warm and welcoming setting. New, more urban lifestyles characterised by a heightened environment alawareness mean that our family rooms can now feature elements such as bicycles that have a two-fold function as a means of transport but also as a decorative item. Open spaces such as this one enable us to add all types of elements suchas bicycles, roller skates and yoga balls.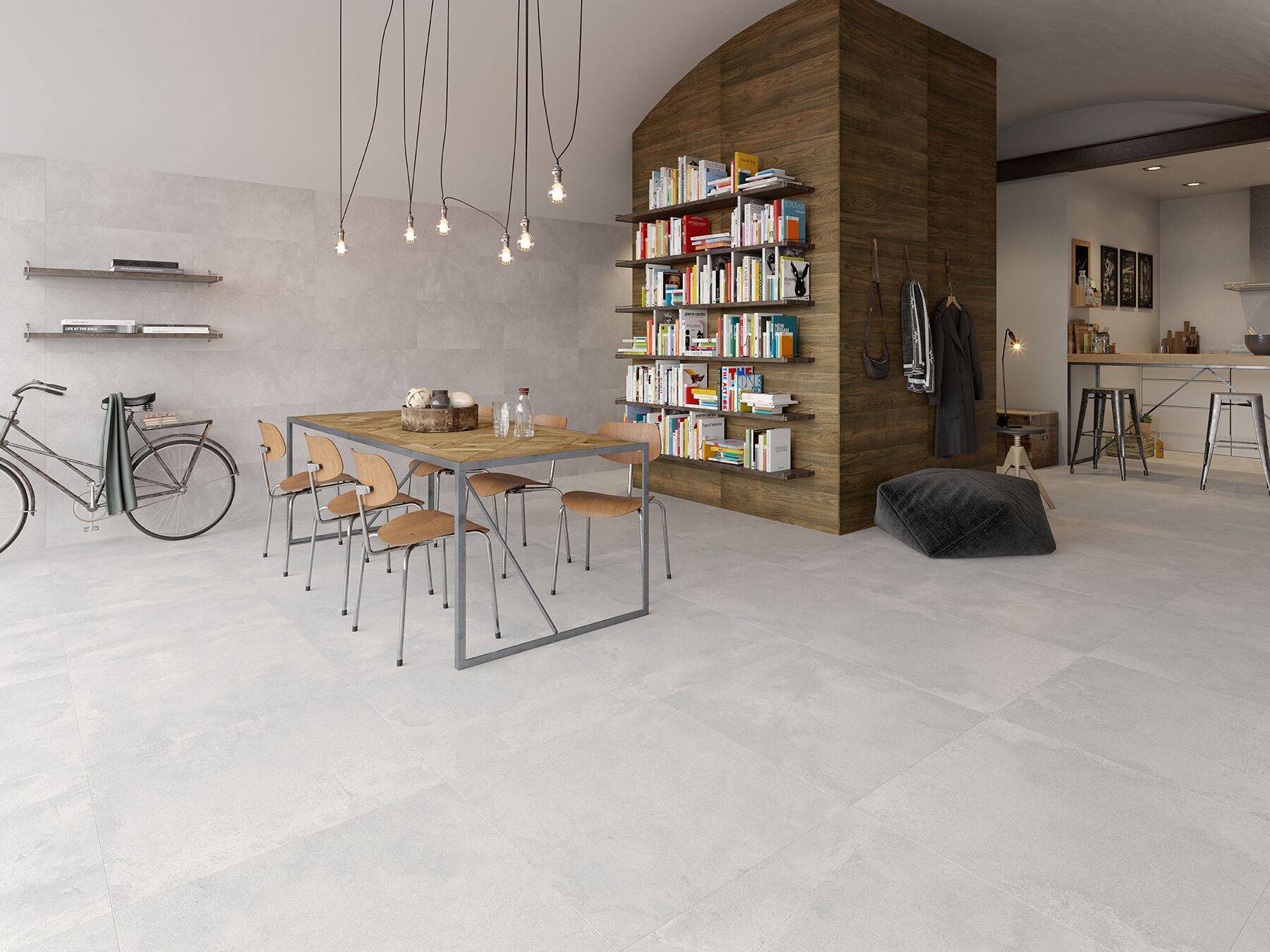 3. Kitchens short on colour
These spaces are all about minimalism. So forget those brash colours and instead opt for finishes inmaterials such as wood, steel or marble. Keep everything to a minimum, basic and natural. These Mixit wall tiles by Keraben are the perfect choice, adding texture and creating the serene industrial tones that are a must in any contemporary kitchen.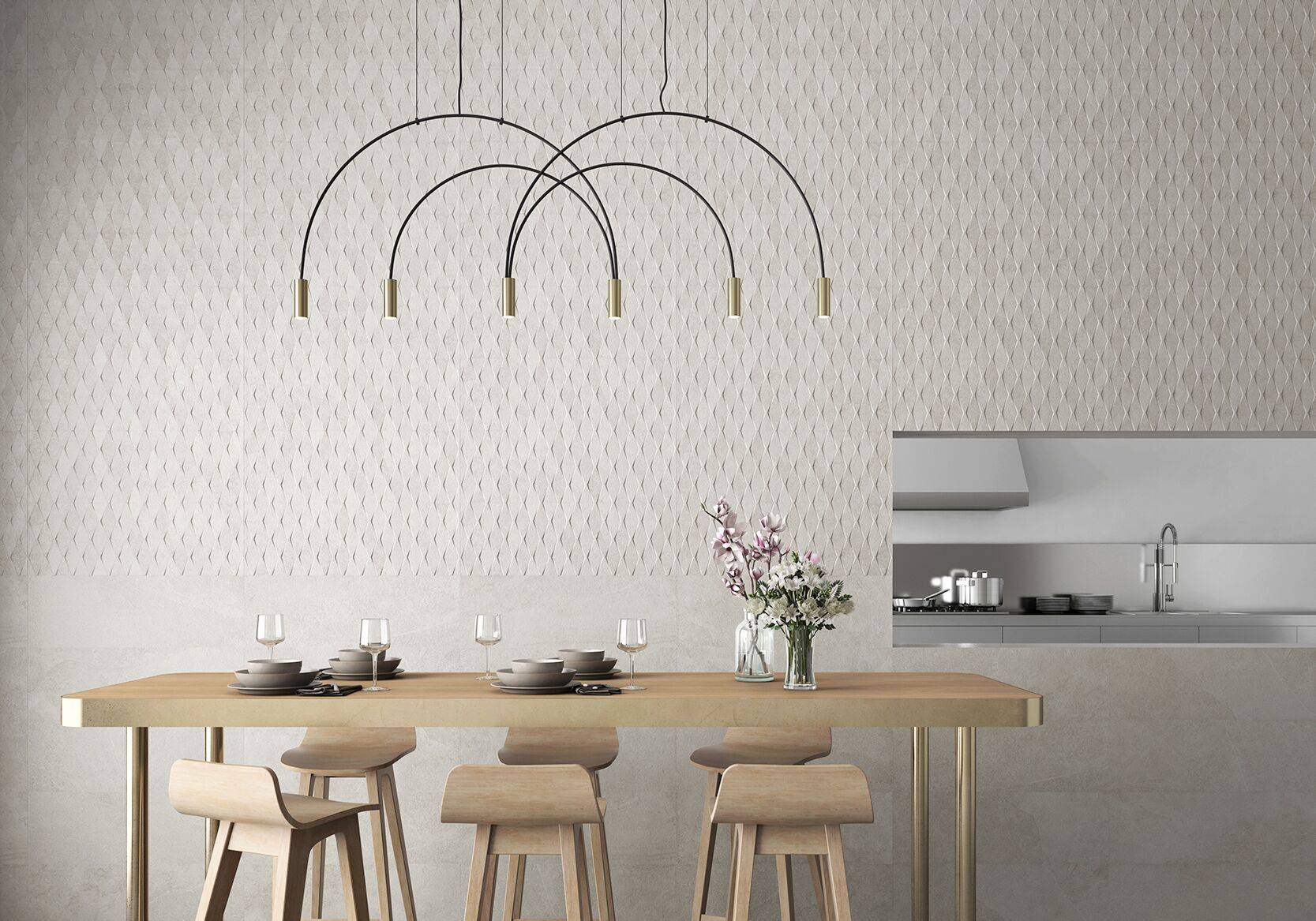 4. Kitchens are muchmore than places for cooking in.
There's no question about it. There's always a lot going on in the kitchen: we open a bottle of wine, help the kids with their homework, enjoy a chat with our best friend. Kitchensdefinitely need much more than just a cooker, because they form a backdrop fora whole host of activities. That's why a gorgeous table, natural light, a sofa and a fireplace will all look fabulous in the kitchens of 2018. Because we alldo lots of different things, and many of them in the kitchen.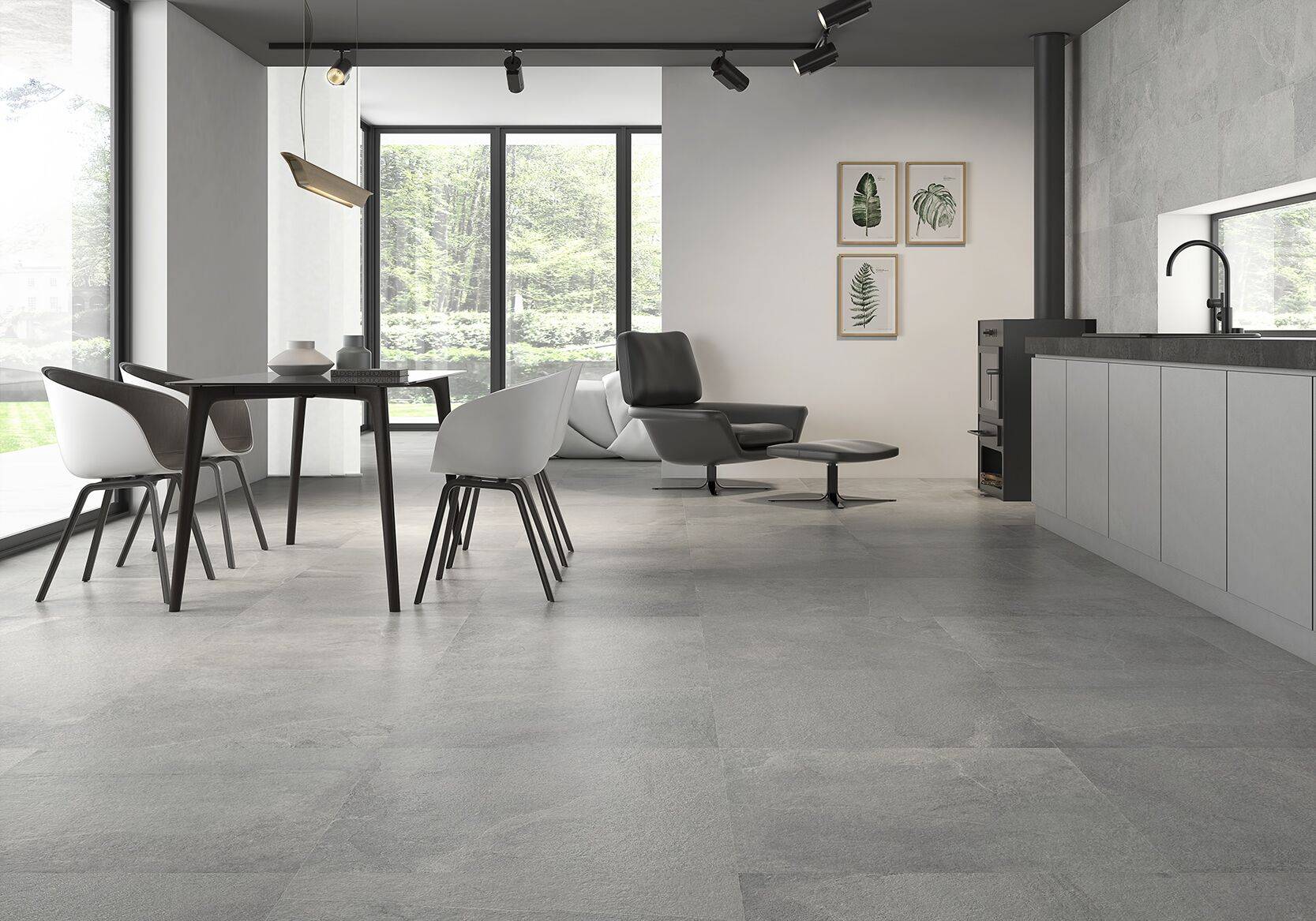 5.Kitchens will be comfortable, open and warm.
This final point is crucial. Kitchens have to be comfortable if we are going to spend much of our time at home in them. They have to be open-plan, creating a sense of spaciousness, but above all, they have to be warm and welcoming. This example from Inspired by Keraben is the perfect mix of wood and industrial style. A haven that is the perfect setting for lingering over a coffee and chatting for hours on end, talking about this and that with your loved ones.