Time to get back by the pool
Our thoughts are turning to long sunny days and evenings spent outdoors.
11 April 2018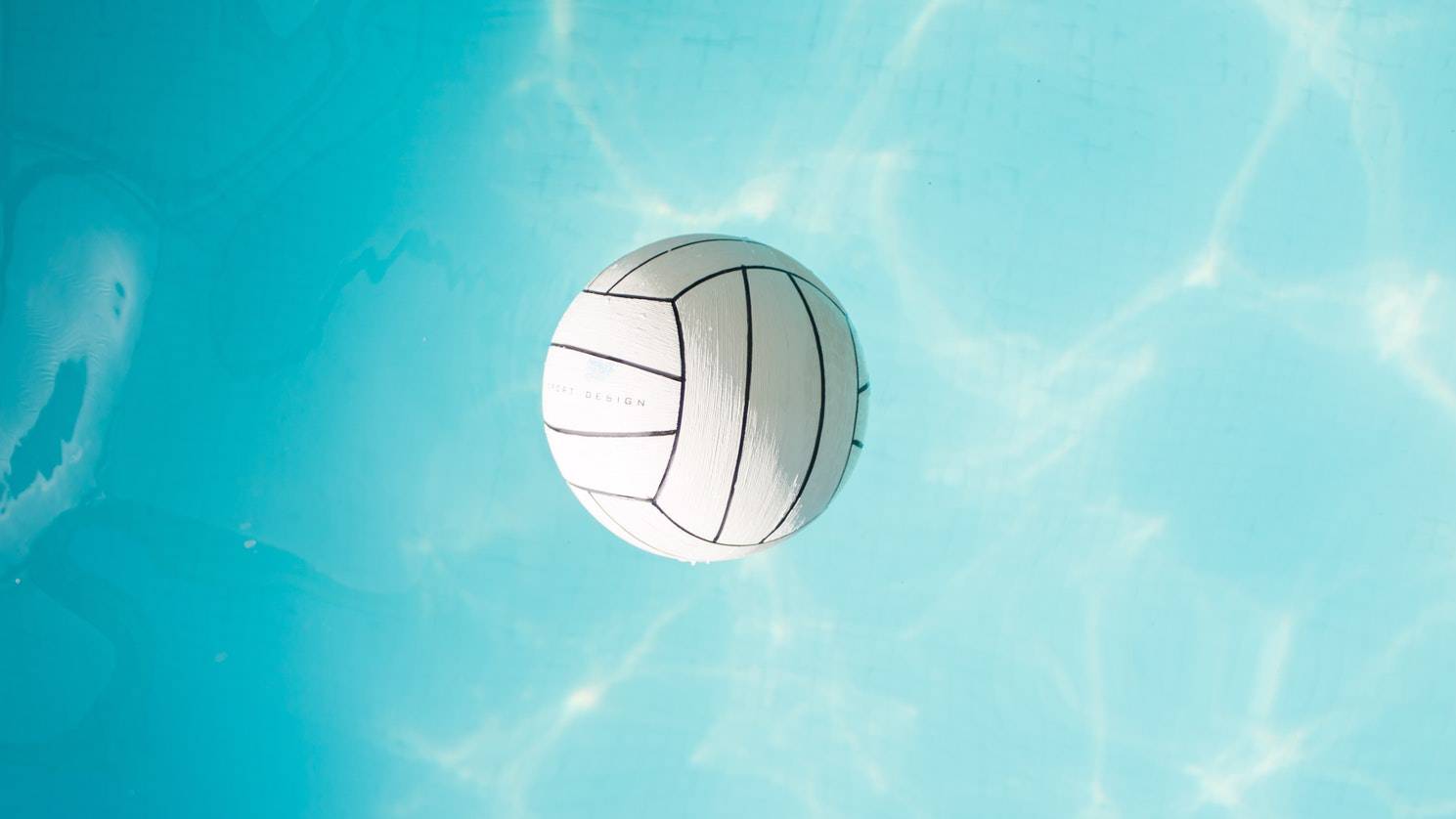 We all love spending a lazy day by the pool, reading our favourite book, sunbathing, listening to that special playlist, forgetting the stresses and strains of everyday life. It's the time of year for relaxing and lazing by the pool. Although they can be enjoyed all year round, it is now that we can really make the most of these spaces.
Here we offer an overview of Keraben Grupo's best collections and solutions for outdoor spaces with pools. So dig out your towel and sunscreen and let's get started!
Portobello de Keraben: The most attractive and homely porcelain floor tiles you've ever seen.
Picture a space for chilling out where wood is the key feature. Where interiors transition smoothly to exterior spaces, flowing naturally towards the refreshing water feature. This is Portobello, inspired by 300 year old oaks. Sturdy, rustic wood with aged rings and medullary rays traditionally used in shipbuilding. This product is also anti-slip, thanks to the hard work and dedication of our R&D&I and Design Laboratory that guarantee year-on-year improvements to the various pieces.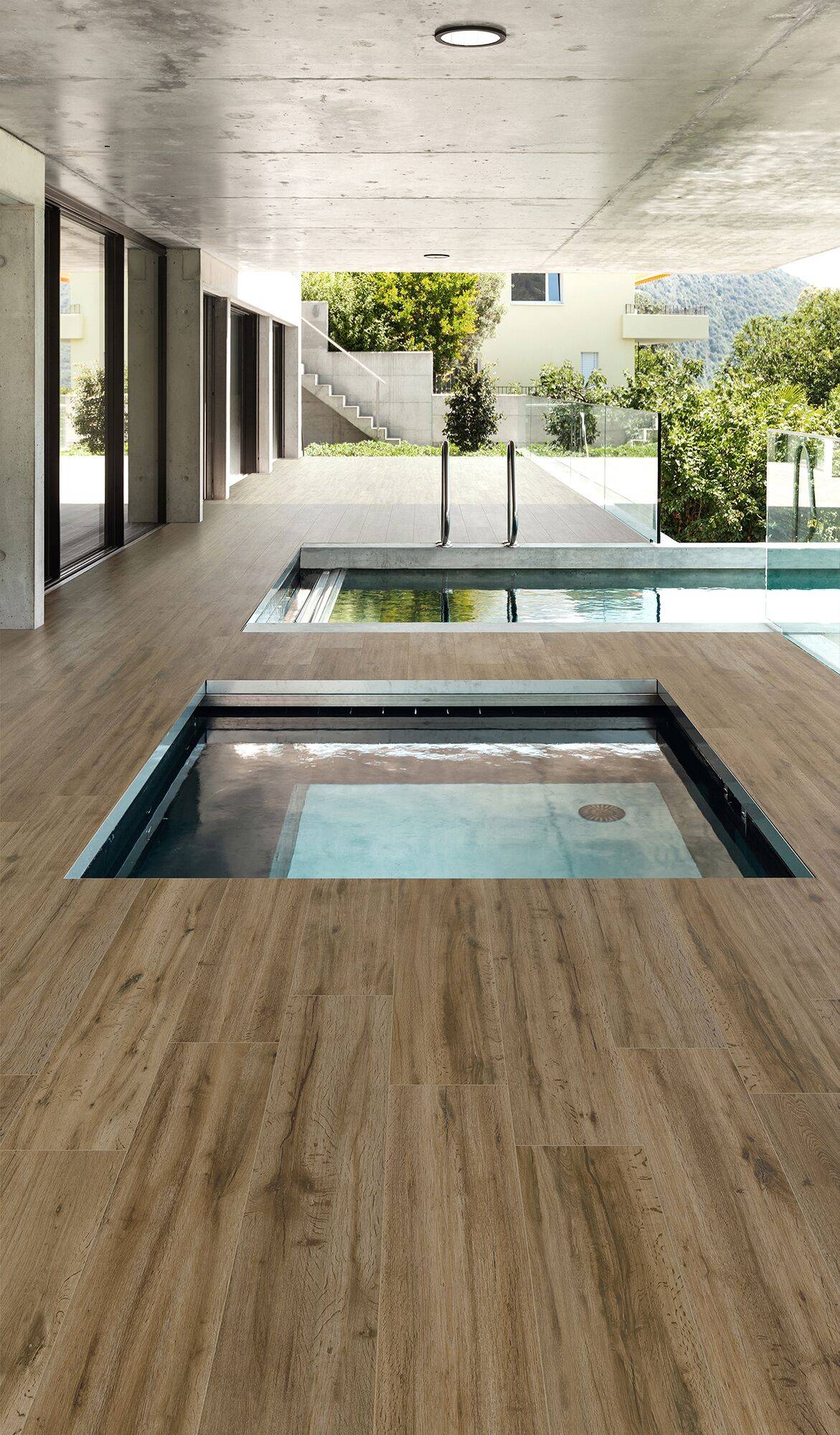 This anti-slip finish for exteriors, characterised by its extra-silky texture, complies fully with the Spain's Technical Building Code (CTE in its Spanish initials) in terms of slip resistance, with none of the limitations traditionally associated with the far coarser surface finishes that are unpleasant underfoot. We've got it sussed! What's more, this lack of roughness makes them incredibly easy to clean. We recently launched our Antislip Shoeless PLUS, a finish that includes all the anti-slip features but has a far silkier texture. Indeed, this anti-slip flooring is so smooth that it is even suitable for use in spaces that are technically less challenging, including interiors.
Antislip Shoeless Plus will gradually be introduced into more collections over the coming months.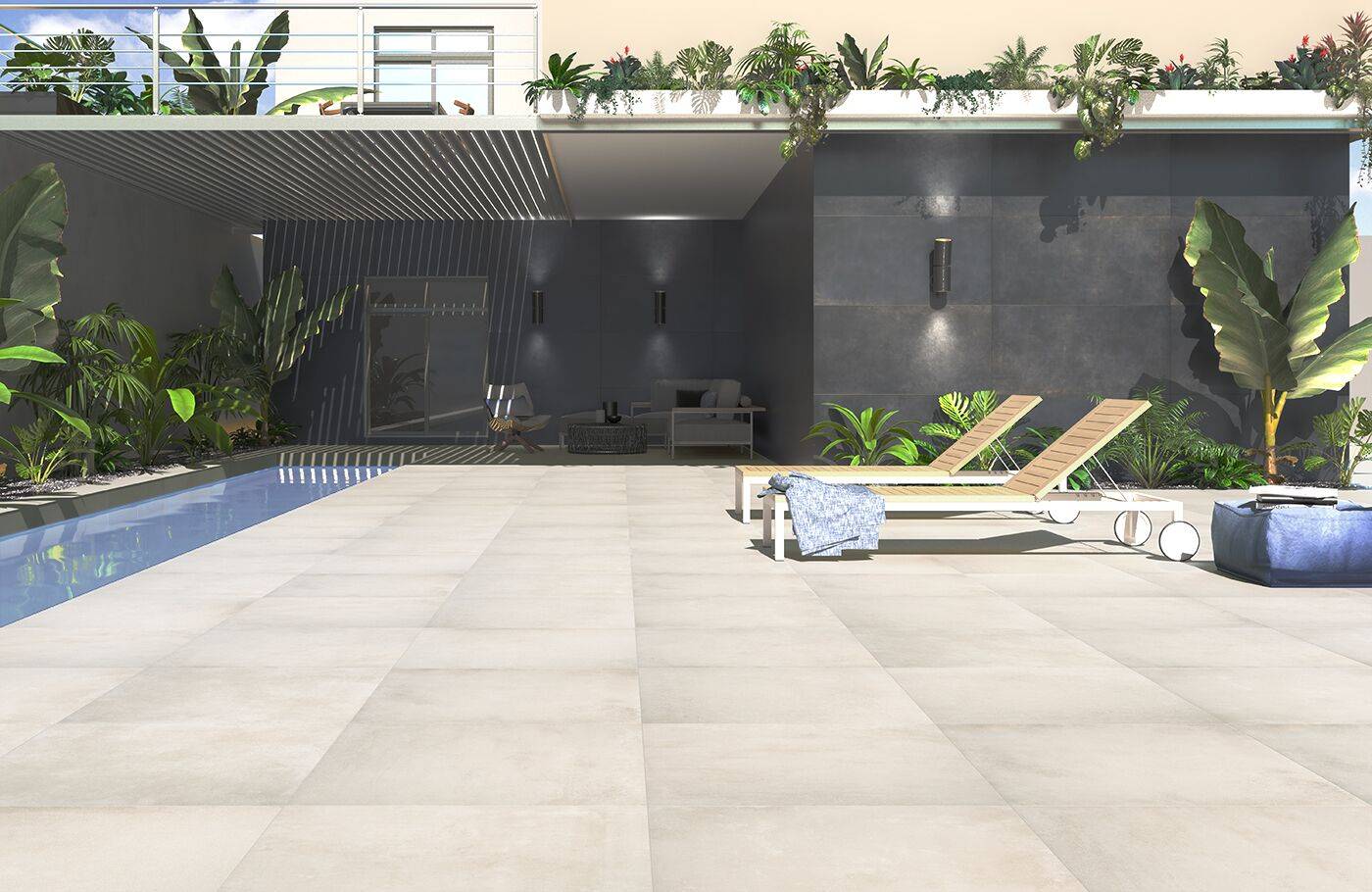 Track by Metropol: Avant-garde design comes to the poolside.
This collection, inspired by metal welding techniques, personalises contemporary industrial settings with an urban twist, covering floors and adding subtle metallised hues. The aged metal effect of Track creates an eye-catching yet restrained style, putting minimalism firmly at the top of the style stakes when it comes to decorative styles.
Spaces with clearly geometric volumes form the ideal backdrop for these outdoor floor tiles. Check out Track's unique features right now.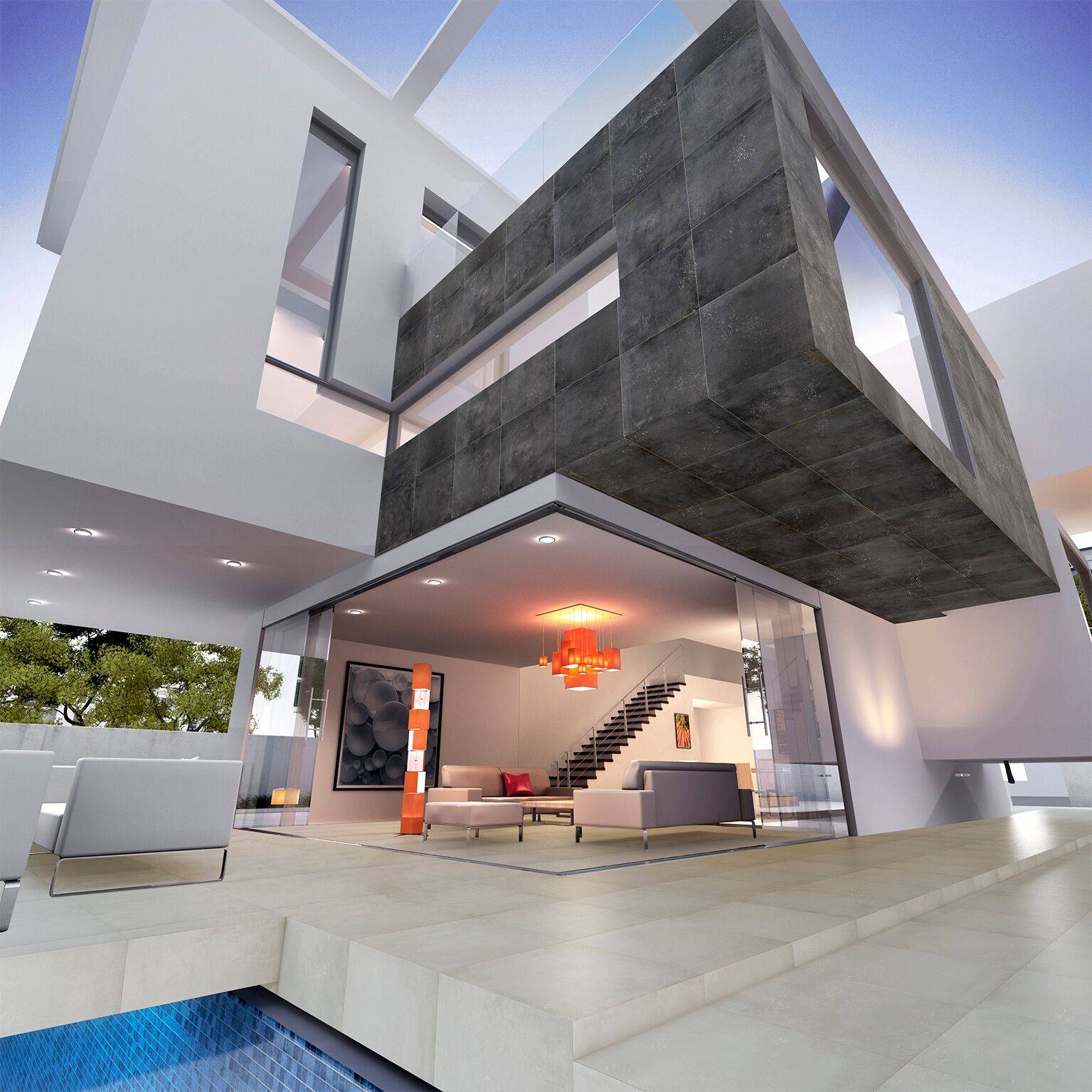 An invitation from CasaInfinta to spend an afternoon by its 'Autumn' pool
Who said swimming pools are only for summertime? The natural colours of autumn are the perfect choice with contrasting shades of red, orange, yellow and gold. Avant-garde minimalist styles are the perfect match for this collection, adding a homely touch to any area. Green spaces add the finishing touch to the decoration of this section of the home. Cherish them, ensuring a sense of perfect harmony and the result will be a pool that can be enjoyed 365 days a year...sunshine permitting, naturally.