Trends in wall and floor tiles for the 2018 autumn season
If you're planning to make changes to your home ready for the coming autumn but don't know what the latest trends are or which one to opt for, we offer you a short outline of the 5 latest trends in wall and floor tiles for the home and the advantages of each one.
29 August 2018
Whether you go in for minimalism or more classic looks or would like to give your home an air of chic sophistication, you can find something here to suit all tastes.
Marble-effect ceramic tiles are all the rage this year, even though they've been a favourite for some time now. These tiles look just like marble, with the added advantage of the difference in price that they offer.
With their stylish elegance, marble-effect tiles can be used on walls and floors to lend homes a chic sophisticated allure.
One good exponent is the Marbleous collection by Metropol.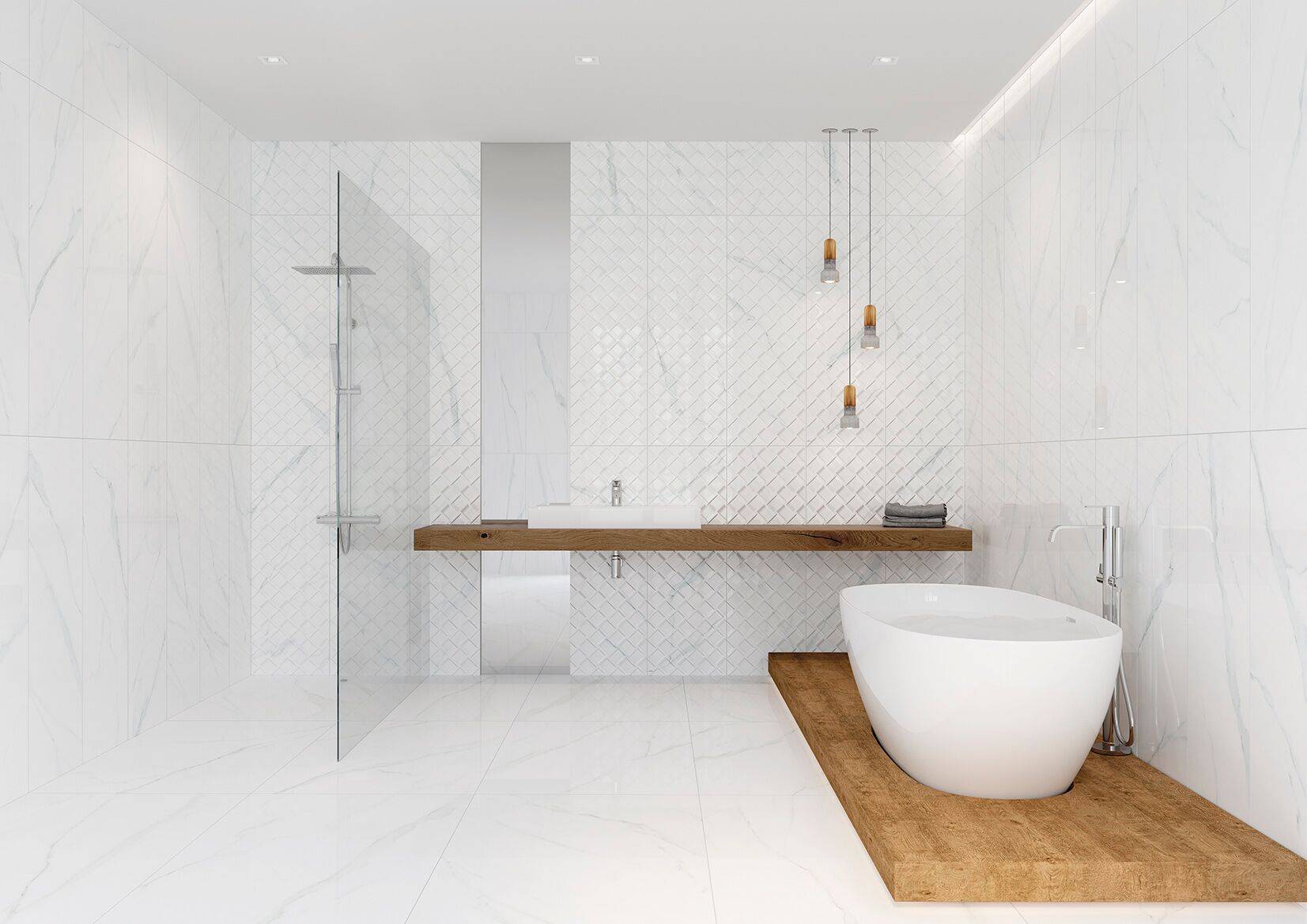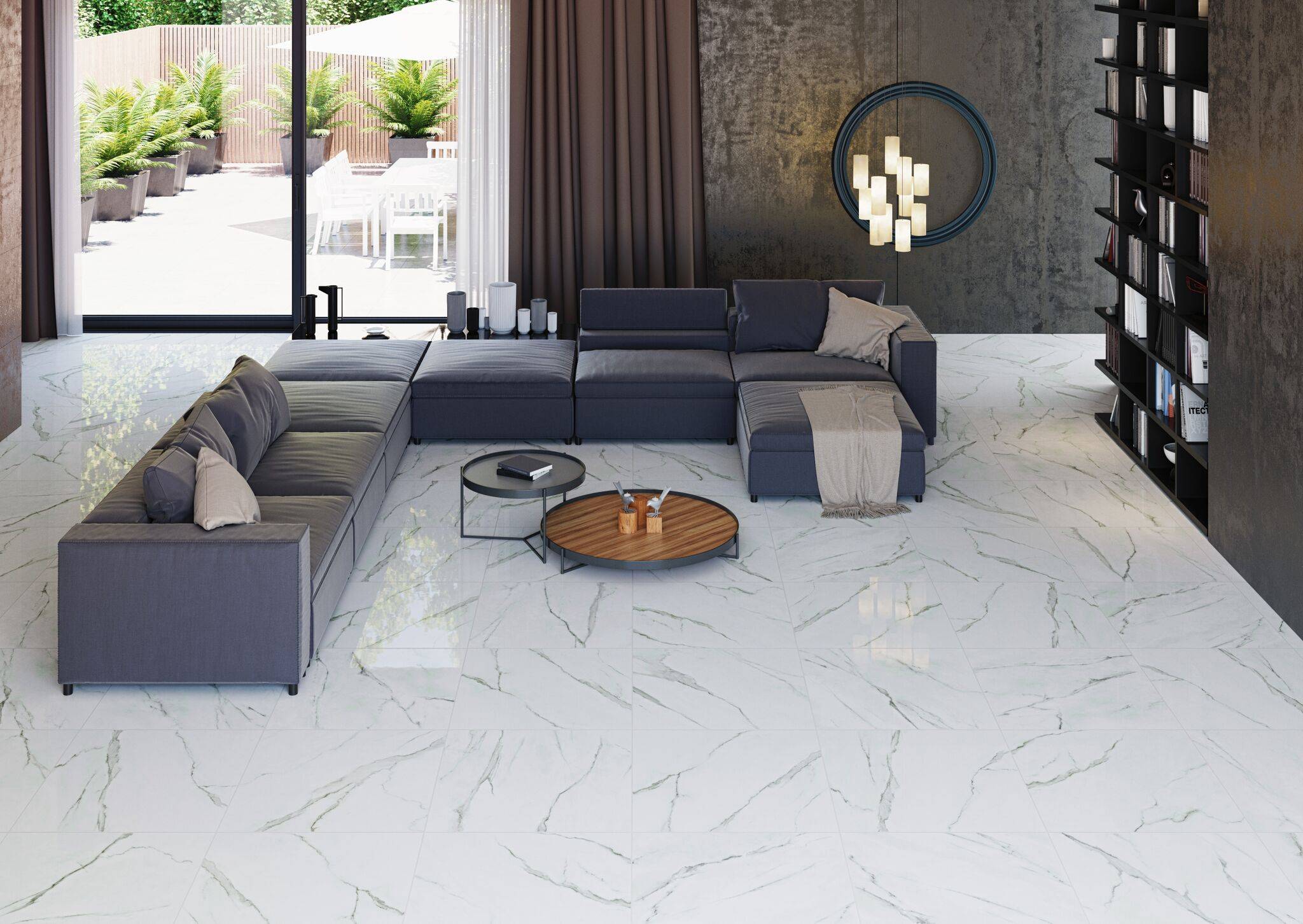 Had you thought about this possibility? We all know that wood is an eternal favourite, but how about combining a wood appearance with all the advantages of a tiled floor?
If you love the appearance of wood but don't want to worry every time you move a piece of furniture in case it scratches the floor, this is the solution for you. Not only are wood-effect tiles scratch proof, they are also much easier to clean and care for than a wood floor. They can also be used indoors and out.
You won't know if you're walking on wood or tiles!
One good choice is the Madeira collection by Keraben in cream, ash, white or imitation oak.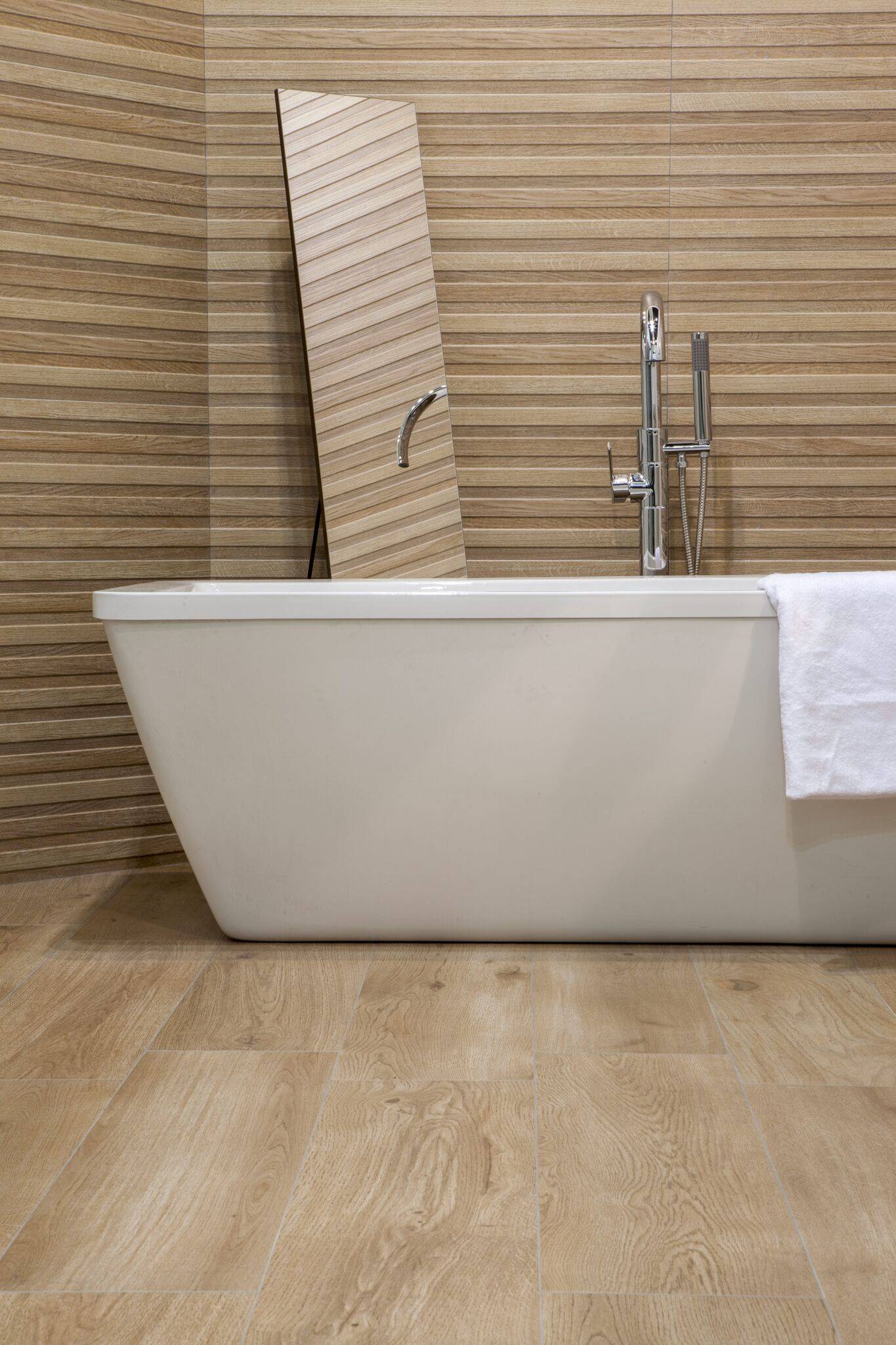 Industrial looks are here to stay. One of the best exponents of this design trend are cement-effect wall and floor tiles. Because they are large-format tiles with fewer tile joints, they are perfect for creating minimalist-look interiors.
Although grey is the most trend-setting colour, you can also find them in white, beige and graphite, for instance in the In Time collection by CasaInfinita.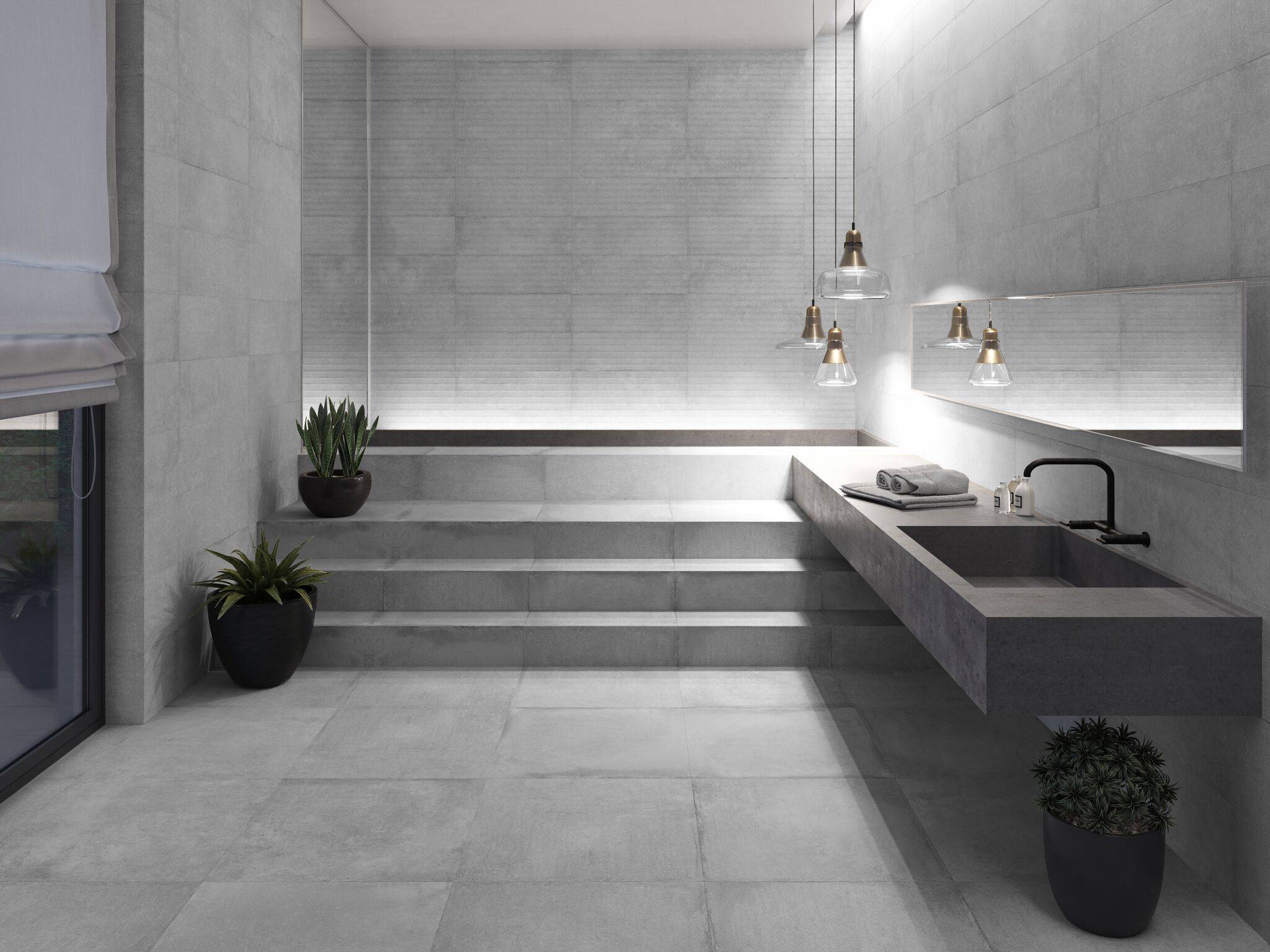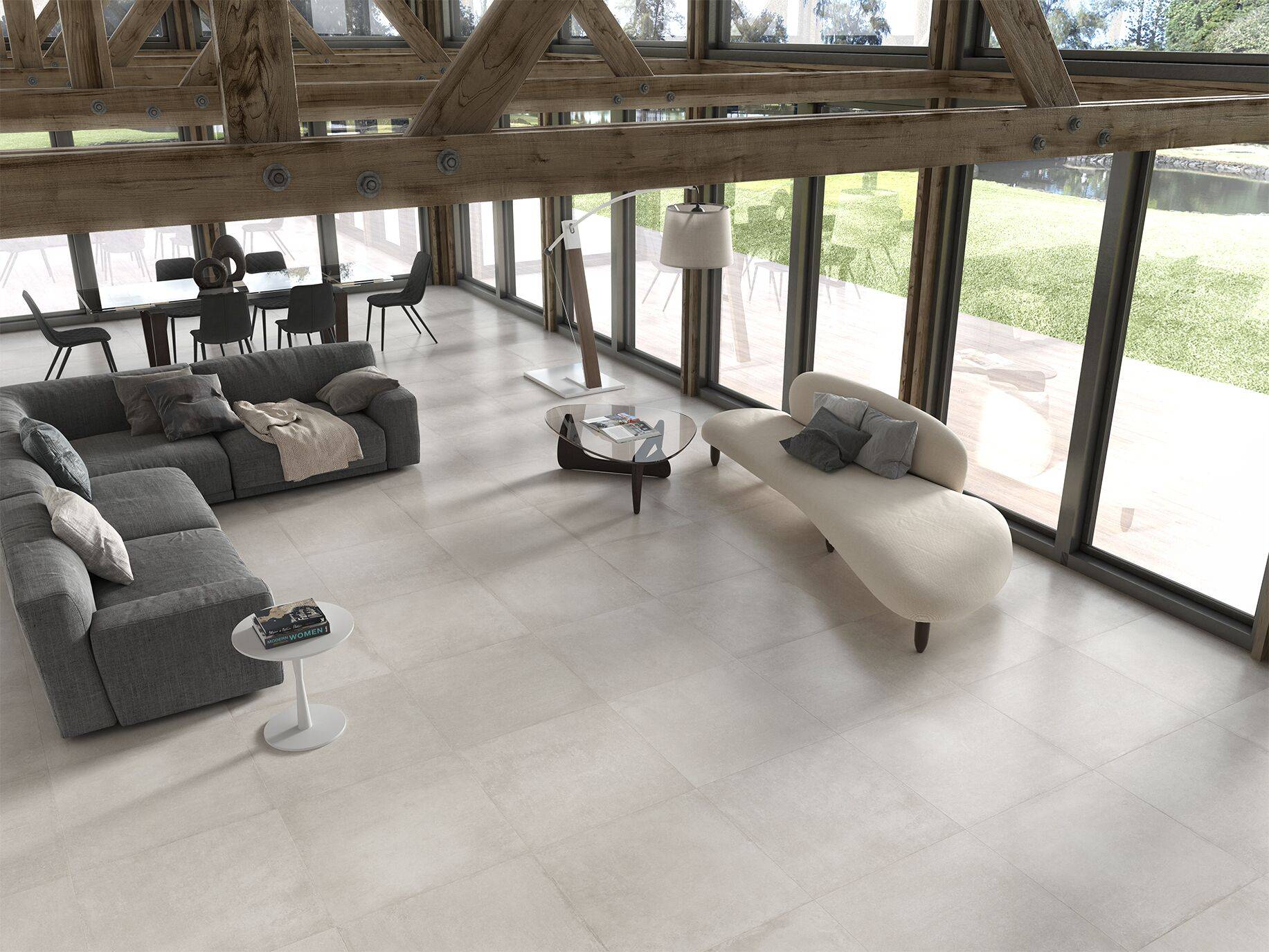 Tiles with relief patterns are perfect for kitchens and bathrooms. Their geometries and shapes are a good way of adding a decorative touch without any over-ostentation, since they infuse these rooms with personality.
The Mark collection by Metropol is ideal for creating kitchens with character.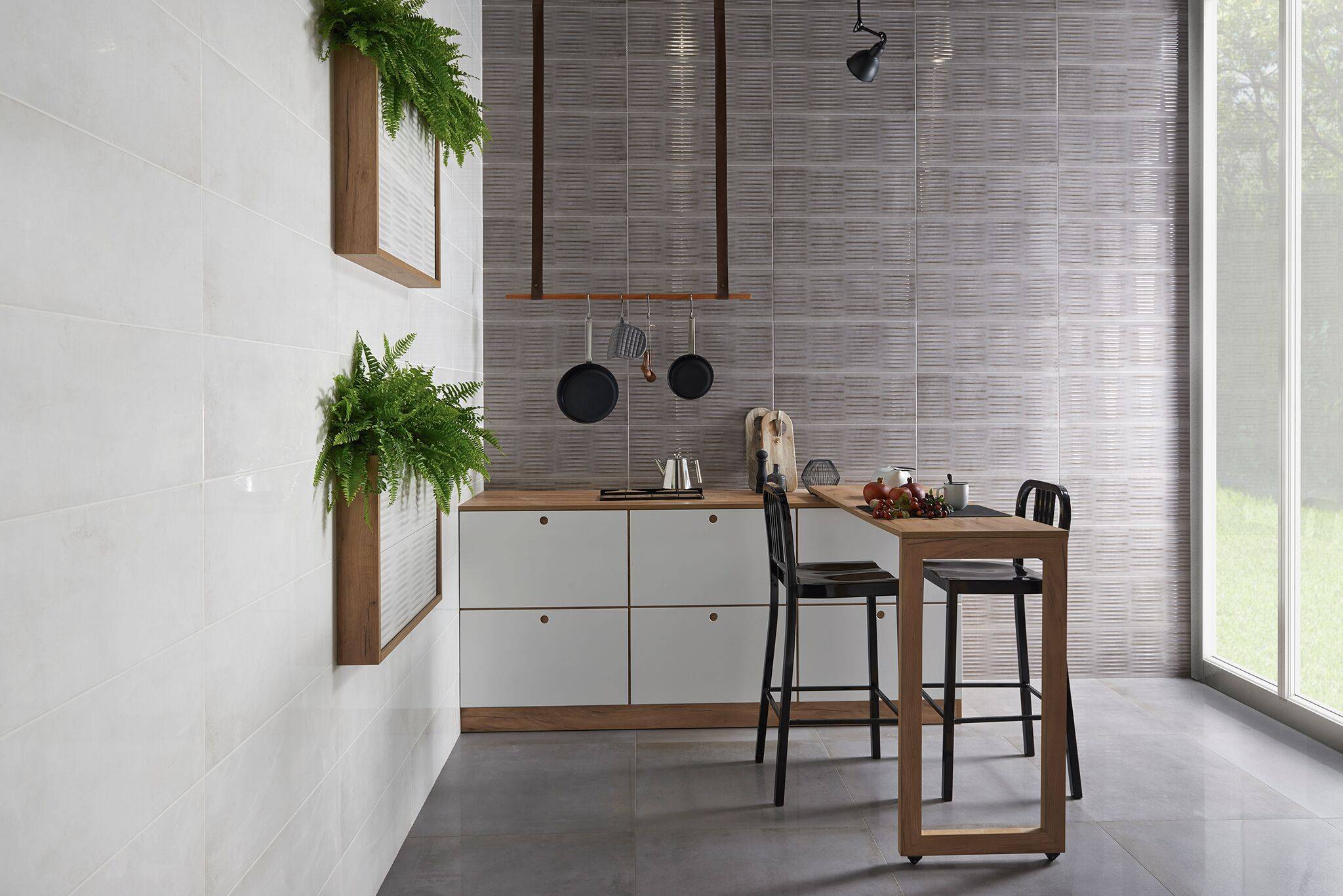 If you thought it was impossible to have porcelain tiles without a rough texture round your pool due to the risk of slips and falls, but you love flooring with a smooth finish, we have just what you need. Thanks to Keraben Grupo's Antislip Shoeless technology and collections like Portobello by Keraben, tiles are now possible with a finish so smooth that you wouldn't believe they have a non-slip grip.