Collections now featuring 20mm-thick floor tiles
Some time ago, we told you about our 20mm-thick floor tiles. These extra-thick tiles have now been added to Keraben, Metropol and Casainfinita's most popular collections, extending Keraben Grupo's range and opening up even broader potential in home design.
2 November 2018

Porcelain tiles play a key role in design. Gone are the days when they were only found on outdoor terraces. Now they can also be used to connect indoor and outdoor areas, creating surfaces with a continuous visually harmonious appearance.
And with our 20mm-thick floor tiles, we now offer the possibility of high-quality ultra-resistant flooring.


The benefits of 20mm-thick floor tiles
20mm-thick floor tiles offer a wide variety of advantages:
- They are resistant to acids, with a colourfast surface that maintains its original colour over the passage of time.
- They are resistant to high and low temperatures, resisting both frost and fire.
If they need replacing, the tiles are easy to change.
- They have a high resistance to knocks, making them perfect for garages and parking areas.
- They feature Keraben Grupo's Antislip technology. This makes them safe to use in kitchens and around pool-sides, overcoming the problem of slippery surfaces in contact with water.
- They are eco-friendly, because at Keraben Group we wish to minimize our carbon footprint, striving to make as little environmental impact as possible.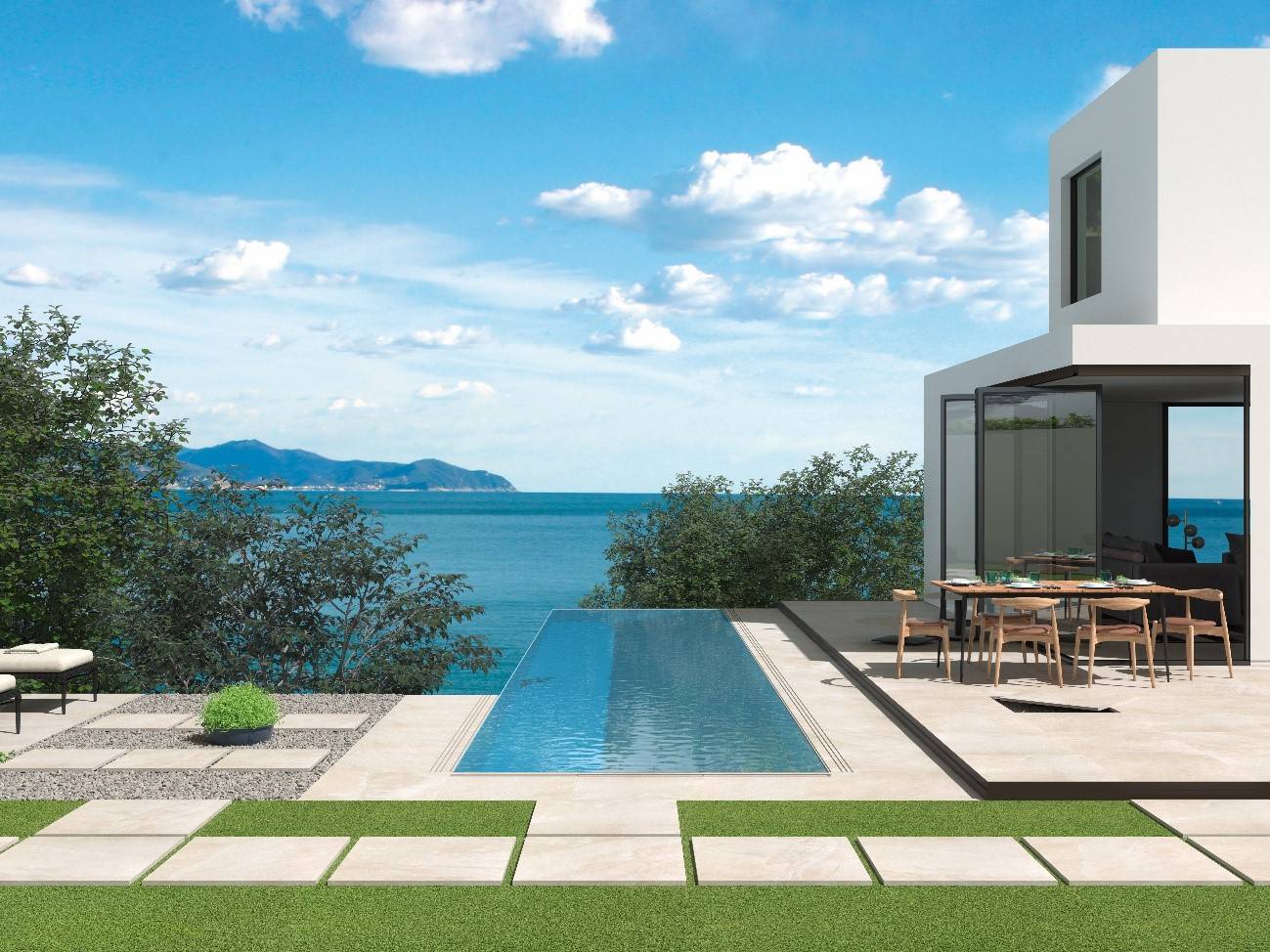 Where to use our 22mm-thick floor tiles
These are highly versatile floor tiles, suitable for use both indoors and out. Thanks to their high resistance, they can be used in garages and vehicle access areas. They are also ideal for terraces and beach and poolside areas, thanks to their low porosity and high resistance to extreme temperatures.
The tiles come with a non-slip finish that is fundamental on outdoor surfaces.
Other possible uses include paving in parks and gardens, where the floor tiles can be laid on grass, gravel or sand, or flooring in industrial areas due to the tiles' high resistance to acids.
Thanks to all these benefits, these are multi-purpose floor tiles, with the added advantage of a strong decorative appeal and choice of different designs.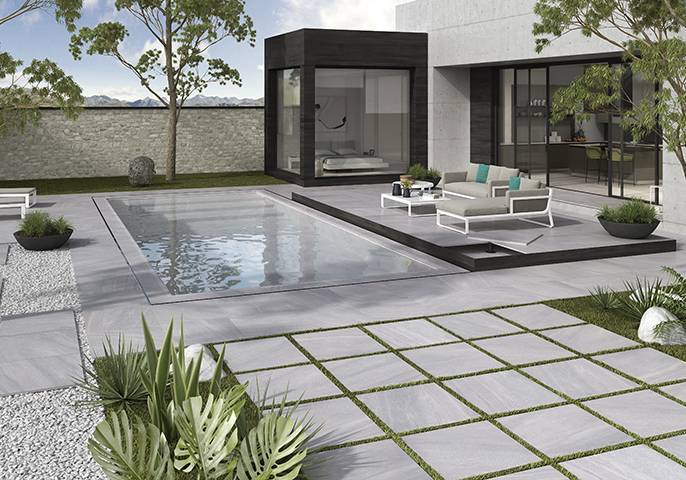 The collections by Keraben Grupo that feature 20mm-thick floor tiles
As we mentioned earlier, this thickness is available in collections by Keraben, Casainfinita and Metropol.
The latest collections featuring 20mm-thick tiles:
1. The Terranova collection by Casainfinita comes in a choice of three colours: gris, black and crema. With a design inspired by robust slate, Terranova offers a perfect combination of quality and visual appeal.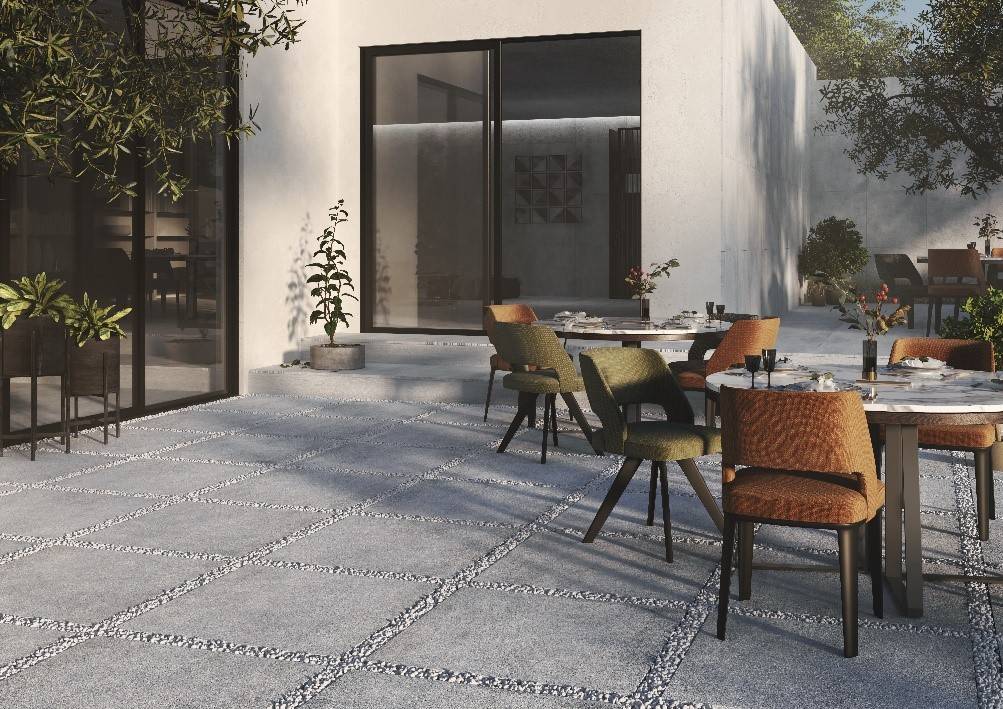 2. The Stoneage collection by Metropol combines past and present in floor tiles with a timeless stone-effect design. Thanks to Stoneage's veined pattern, it brings dynamism and natural beauty to surfaces, evoking the relief textures of mountain rocks. Thanks to the new 20mm-thick model, it can now be used both indoors and out to ensure continuity.
3. The Zen collection by Metropol is a collection for the more cosmopolitan, inspired by white cement with greyish hues. A sober versatile choice, it can be used in living rooms and adjoining terraces to ensure a uniform design. Zen can be laid on cement or gravel, depending on its application indoors or out.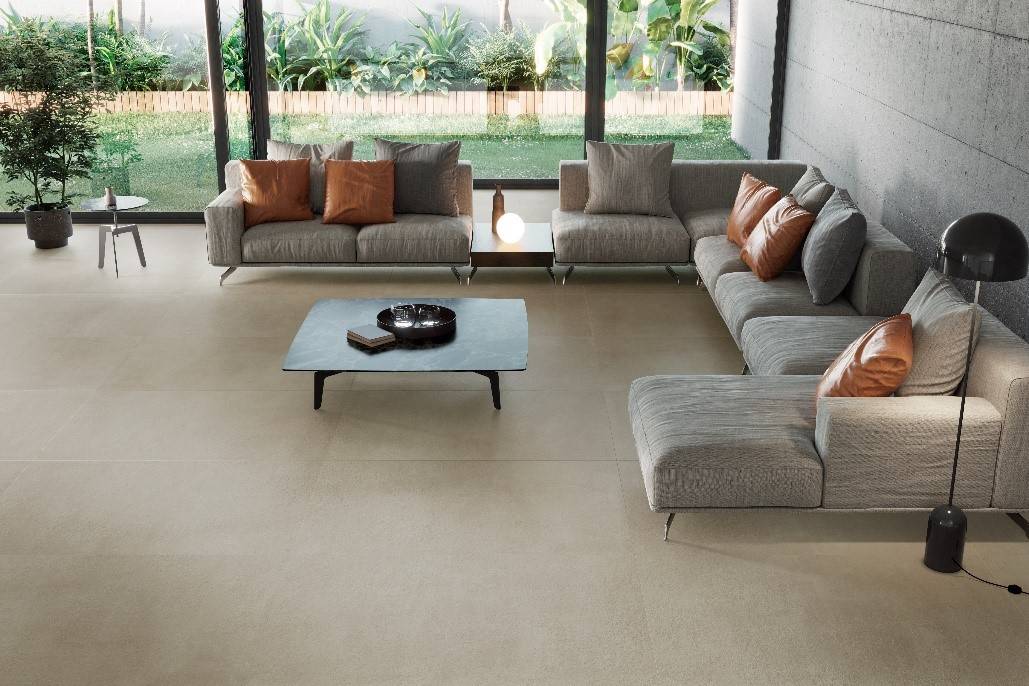 4. As for the collections in the Keraben range, 20mm-thick floor tiles continue to feature in the Nature, Uptown and Stonetech collections and they have now also been added to the Boreal and Mixit collections.
The Boreal collection by Keraben was developed for use in modern industrial-look settings, thanks to its cement-effect design. This collection can now be used to dress up your living room and terrace, uniting elegance with design appeal.