Interview with the Director of the Keraben Systems & Contract Department
This is the first of a series of interviews with key figures from Keraben Grupo. Miguel Ángel Bengochea is the Director of the Keraben Systems & Contract Department. We thought that it would be interesting to sit down with him and find out a few things about the porcelain tile sector, his position in the group, and his opinion of the tile sector's future.
23 January 2018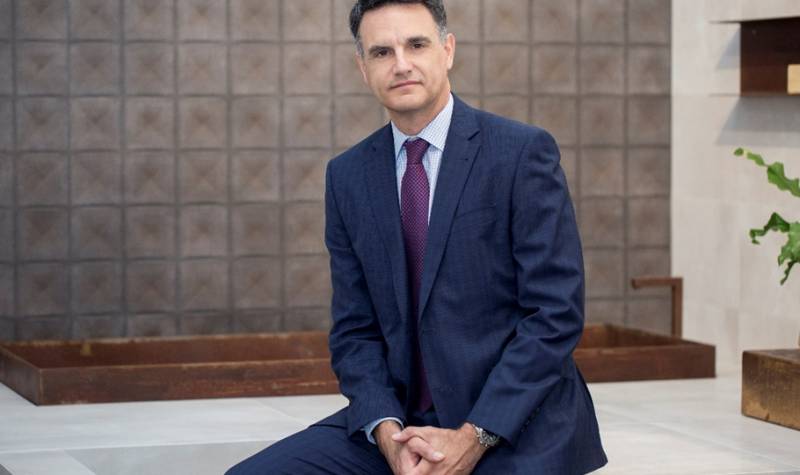 Ángel Bengochea holds an industrial engineering degree from Valencia's Polytechnic University and an M.A. in Logistics and Supply Chain Management. He coordinates Keraben Grupo's activities in the field of innovation and for the specifier market. He has extensive experience in the management of development projects, sale of innovative construction systems, management of sales agreements with clients from the contract and retail segments, and execution of turnkey projects for special architectural tile applications. He has also participated in various different doctoral theses, research articles and patents related to different types of ceramic goods. Year that he joined KG: 1996
How did you get to become the Director of the Keraben Systems & Contract Department?
I started out by joining Keraben Grupo's R&D Department, where I coordinated projects in the field of innovation from 1996 on. In 2006, Keraben Systems was created to serve the building façade and raised access floor markets. Due to my technical training and sales experience, I was asked to coordinate the department.
Later, in 2013, the department was extended to include the contract market. With the crisis, there was a big drop in façade projects and we concentrated more heavily on the contract market to meet the sector's real needs at that time.
What is most important in your day-to-day work?
What is absolutely fundamental is efficient management of information so that our clients are offered products that really provide added value. It is not simply a question of drawing up quotes for specifiers but of getting across to architects how Keraben Grupo can be their trusted ally and consultant in projects. It is important to know how to convey all the services that we can offer clients.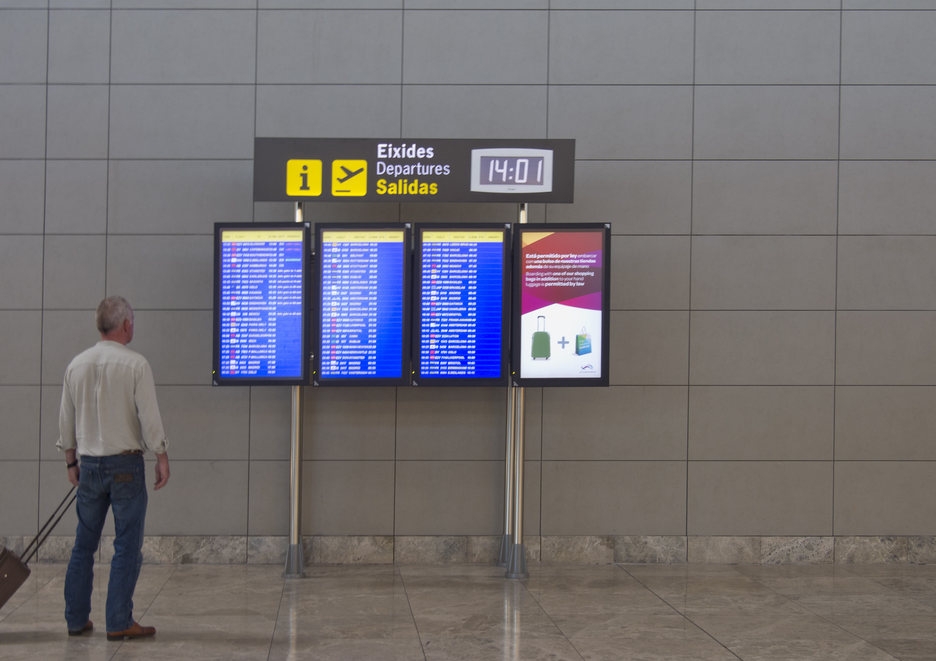 Project for Alicante Airport

Overview of the last year at KG
This year was filled with challenges at the Keraben Systems & Contract Department.
At a business level, three major projects in Algeria should be highlighted of a more unusual kind, due to the type of client and country. Although we are used to working on projects of these characteristics, they were large-scale ones in a less habitual setting, which we had to adapt to.
As for services for materials specifiers, the highpoint this last year has been the incorporation of BIM technology by Keraben Grupo, something that will have a big impact in the immediate future. This is a big step forward that sets us even further apart from our rivals and will contribute substantially to links with material specifiers.
Let's talk about BIM technology. Why is BIM so important in the tile sector?
BIM is a technological tool that is all set to play a starring role in the construction sector's value chain in coming years. In late 2018, a European directive will come into force under the terms of which all public tenders will have to be submitted using BIM.
Consequently, those manufacturers that already use BIM technology and have a market reputation for presenting BIM renderings of their products will have a clear competitive edge.
Although the European directive will only be applicable to public works, logically once architects' studios start using BIM to submit tenders for public projects, they will end up by using this technology for all their projects, as has occurred in other countries. At that point, those manufacturers whose products can be viewed with BIM will clearly be in a privileged position and so BIM is an absolute must when it comes to the specifier segment.
Who uses BIM techology?
To begin with, anyone taking part in a public tender must use it, from the manufacturer making the materials to the developer of the project, builder executing it and operator running it. Each one has their own end goal, although some of these goals will be shared as they link up during certain stages of the project. All of these stakeholders must be capable of using BIM.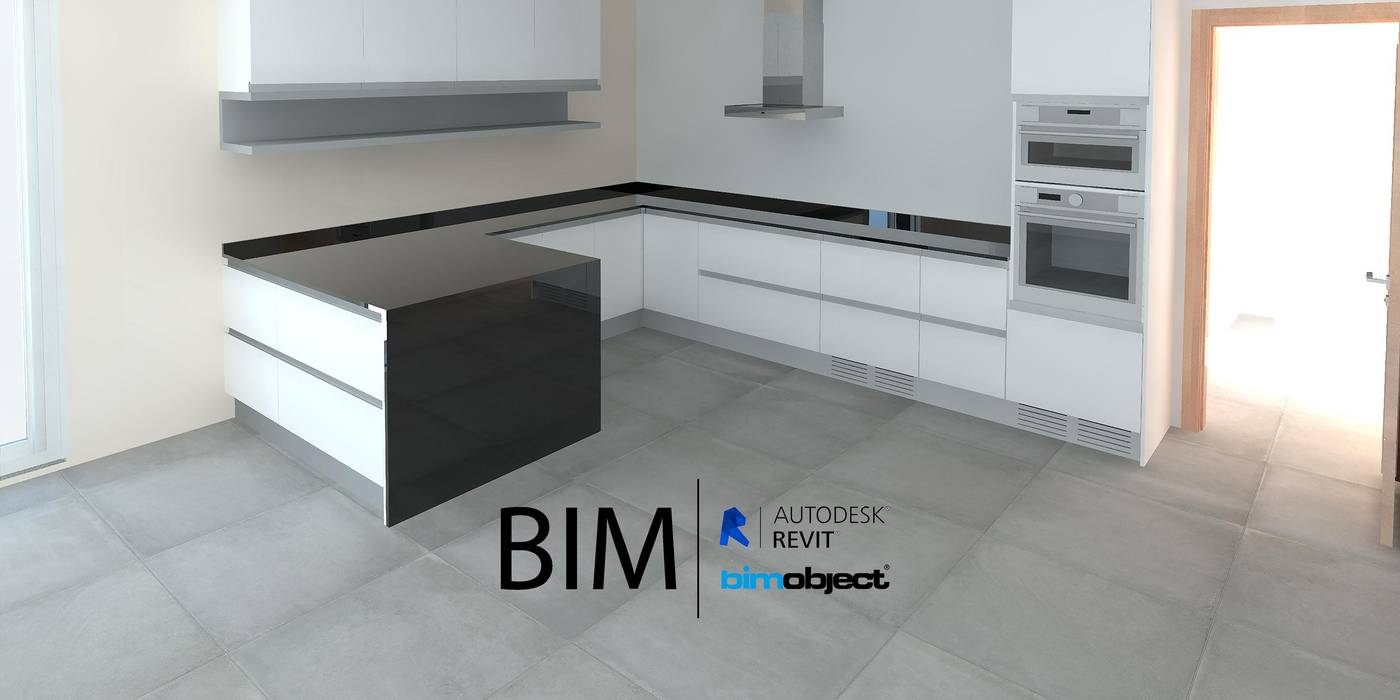 150x24.8cm Savia Roble model. Collection viewable on BIMObject
Which of Keraben Grupo's collections can be viewed with BIM.
The collections that can currently be viewed with BIM are the ones that provide added value for these architects. Normally the architects that work with this technology design large-scale projects and so they need top-range products.
For the moment, the collections on the BIMObject portal are the ones that might be described as Keraben's "best sellers", such as Evolution, Elven or Evoque. These are the ones most apt for material specifiers already using BIM.
In 2018, new collections under the Metropol brand name will be developed and there will be a continued growth in Keraben's collections generally. I should add that we are always willing to model any other product if required for a project.
Going back to KG's collections, which model or collection do you consider to be an emblematic one and why?
I think the 150x75cm Track Óxido model in a Lappato finish and its 150x37cm décors are superb, very striking products with a lot in them. They are very sellable and, at the same time, distinctive as products. I'd also like to add the 150x24.8cm wood-effect collections, whose relief texture, feel and realism draw clients' attention. Lastly, as a technical solution rather than a product, I'd also highlight the Antislip Shoeless finish, because it is a very appealing commercial innovation that goes down extremely well with clients and always amazes them when you suggest it.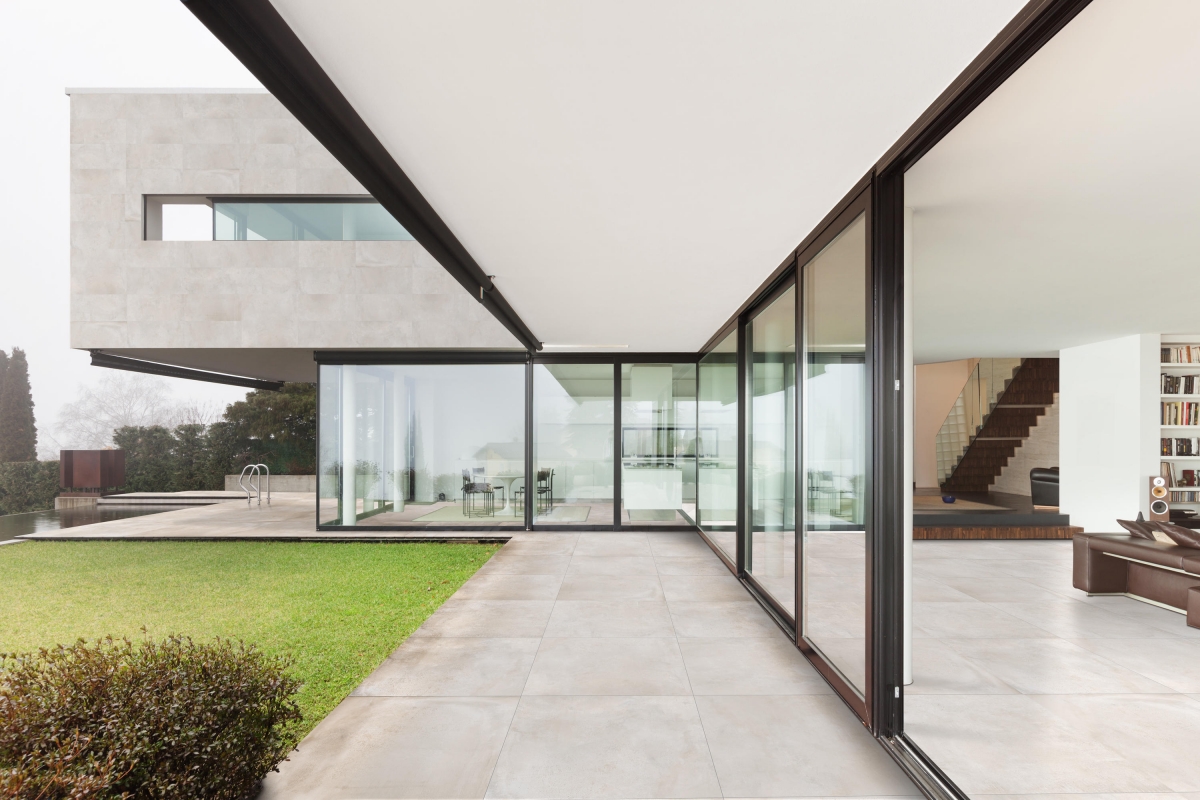 75x75 Beige Antislip Shoeless Future model. Collection viewable on BIMObject
Of all the projects that the Keraben Systems & Contract Department has carried out, which do you remember the most? Why?
The most emblematic of my whole career has to be the ventilated façade of the Pla de Palau building in Barcelona. It was a technically complex, large-scale project that led to the beginning of a fascinating collaborative relationship between Keraben Grupo and Wandegar.
With the project for this building, we acquired a technical dexterity in the field of façade design that had not been necessary up until then. Later, these skills differentiated us from our rivals, since we acquired a degree of technical maturity that clients appreciate and which has opened the gateway to many subsequent projects. What's more, in my opinion, it's a splendid building.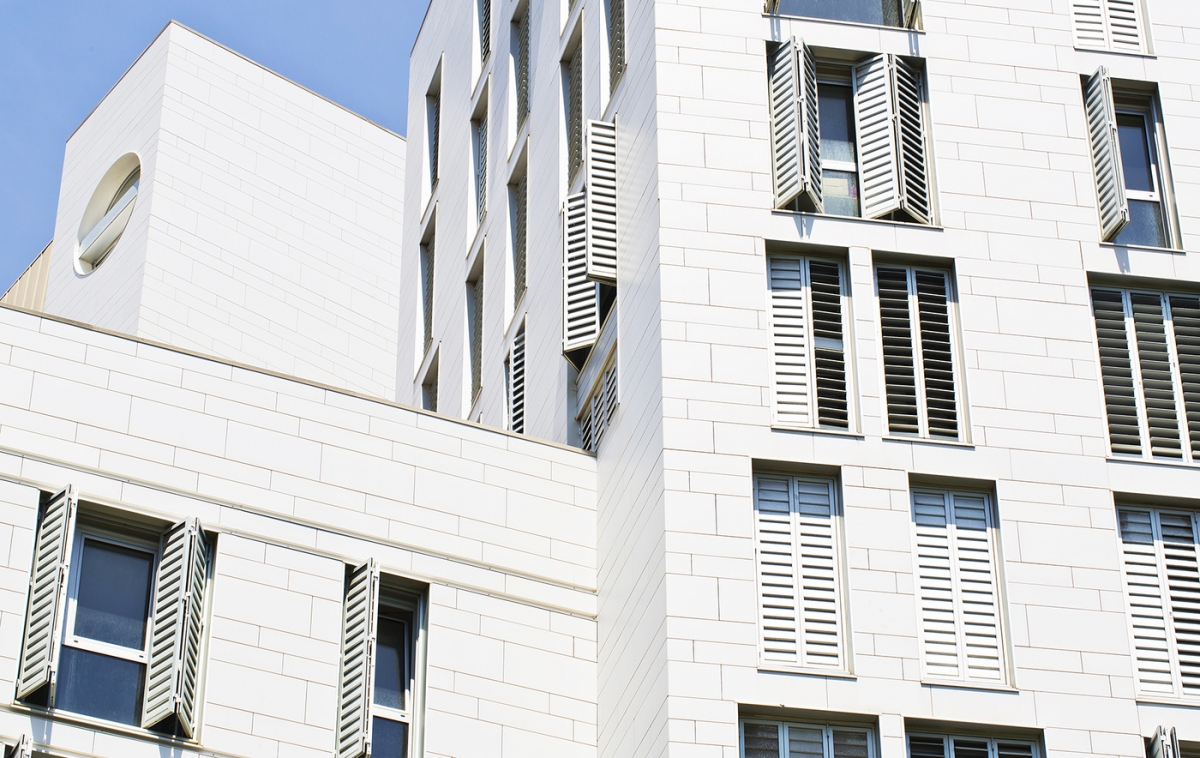 Project Pla de Palau – Barcelona