Without balance there is no beauty: Minimalism as a way of life
The'minimalist' trend has spread beyond the walls of our homes, invading oureveryday lives. Our social media areoverflowing with still life images that recreate the beauty of 'keeping itsimple'; even fashion jewellery and clothes have succumbed to its charms.
11 July 2018
Let's consider for a moment the balance that 'Minimalism' can bring to our lives and how to include it in our homes in an amazingly neat way. Without balance there is no beauty.
1. Simplicity is a way of life.
The trick lies in knowing how to choose the absolute necessities. We should never give up anything we truly love, but instead rid ourselves of all those things that distract us from what really matters.
There is a clear leaning towards the minimum, the basic, the essential. A trend that we should apply to all aspects of our lives: our home, handbag, office and car... And what's the result? That sensation of utter calm that we long for so badly in our daily lives. What's more, it's incredibly attractive! Being able to find exactly what you are looking for in a matter of seconds will save you previous time, and you will get the sensation that your home, your desk or your bathroom are all brand new. Because without balance, there is no beauty.
#Tip: Plants are always an asset to any space. In the case of spotless white walls, our advice is to arrange a series of plant pots on it (either hung directly on the wall or standing on a shelf) to create a tidy but colourful effect that is overflowing with life. Check out this 'minimal' example from the In Time collection by Casainfinita.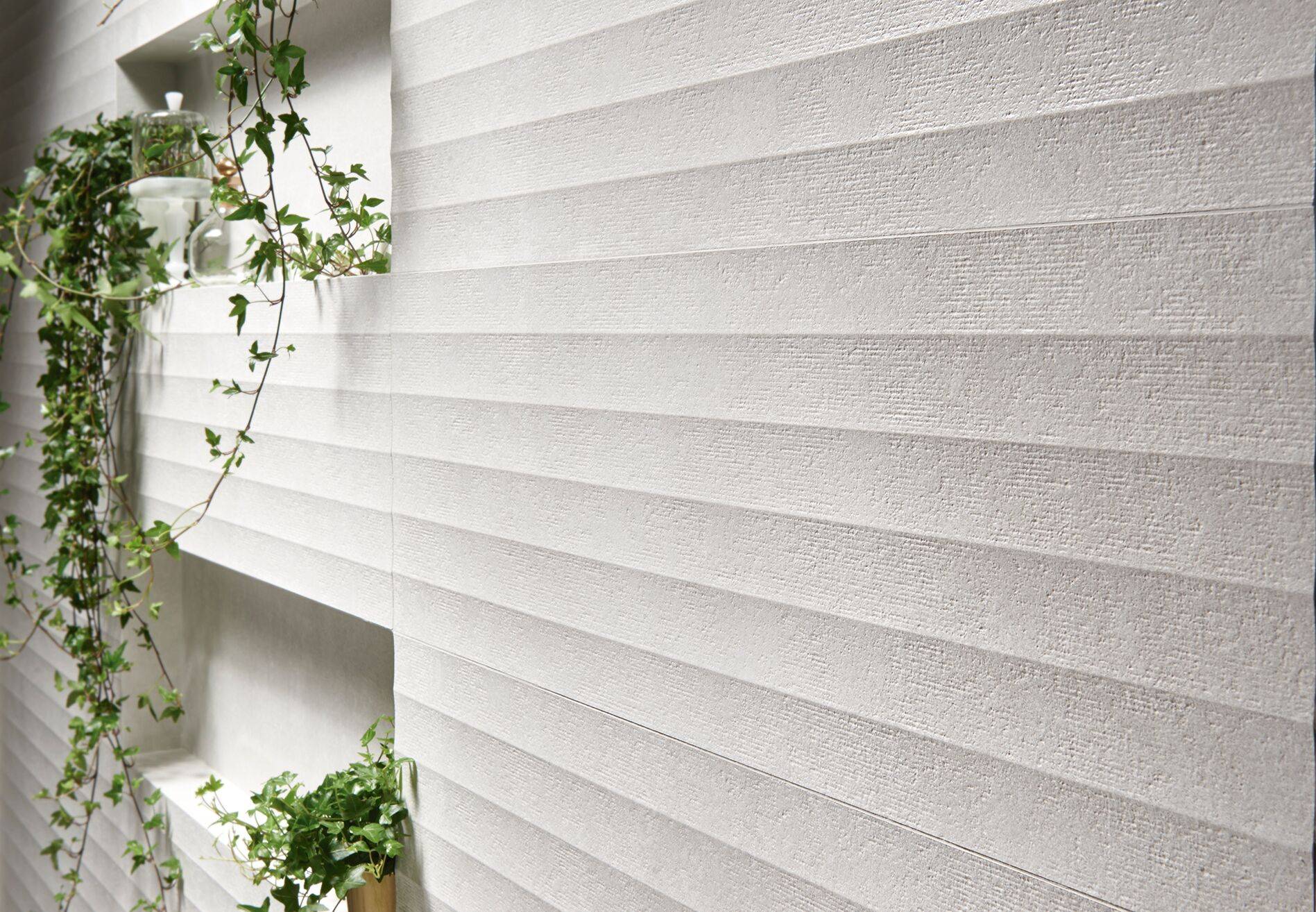 2. What's my intention in decorating this room?
Remember that it is essential to know exactly what the room is going to be used for. This means focusing on the objectives rather than the objects. Imagine that you intend to use your sitting room as a space for entertaining lots of friends and visitors: key factors will be comfort, the temperature, light and people.
Can a room with a large picture window project a minimalist essence? Of course it can.
#Tip: Keep things simple. For instance, in this Nature by Keraben three colours take priority: black, white and shades of grey. The straight lines are highlighted by the white staircase, which becomes a focal point of the room together with the fabulous views from the large window. Remember that nature is geometrical.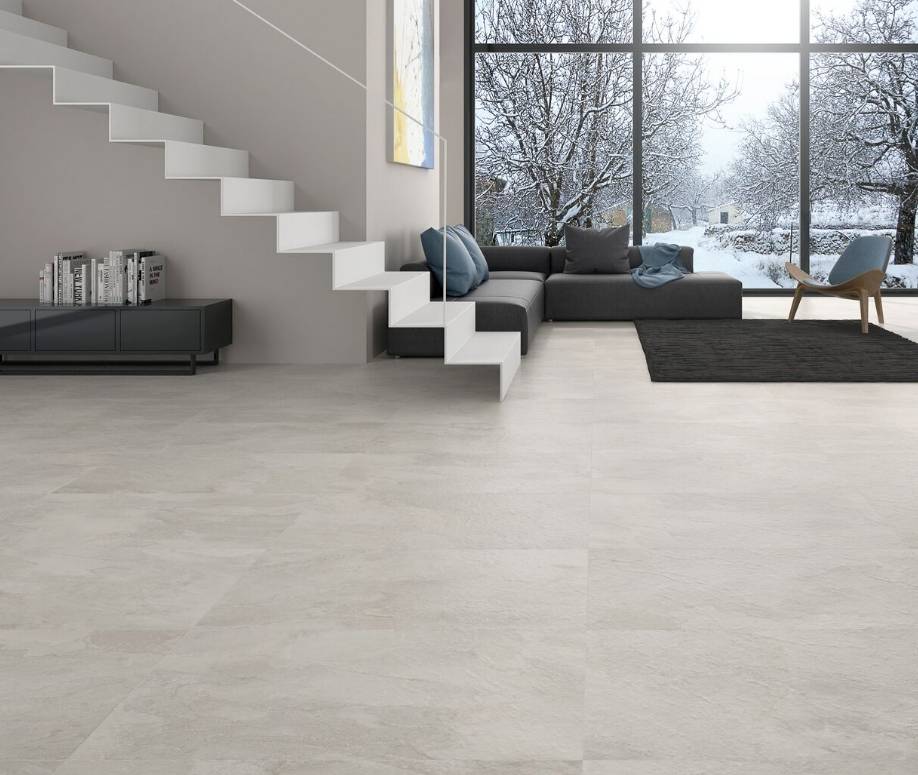 3. Arrange everything in a way that is pleasing to the eye.
On the tables, walls, in the cupboards...If everything is in its proper place and those places create forms or lines that project a sense of order, then our space will be harmonious as well as minimalistic. Indeed, minimalism is all about keeping everything simple and where it should be! Just like this bathroom featuring the Khan collection from the Casainfinita brand.
Tip: If we are capable of knowing where everything is, then the result is a practical and tidy room, free from distractions. In this case, you are the centre of attention. Enjoy!