Your home, the greatest New Year resolution of all
A new start is always an opportunity. So why not let this spirit fill your home?
2 January 2019
The start of a new year is the perfect time to draw up a list of good resolutions, from getting more exercise to learning a new language, honing your cooking skills or even booking that trip you've always wanted to make. But what about your home? Your good intentions for 2019 could also include improvements to your terrace, a change of curtain colour or revamping the ceramic tiles in the sitting room. Attitude is essential, but aesthetics also has a big part to play in how we feel.
So just as you update your wardrobe each season, treat your home to a makeover, incorporating the design trends that will be setting the style for 2019, allowing those good resolutions for the New Year to give you a lift and become part of your everyday life.
Check out our 5 deco ideas for 2019:
1. SOPHISTICATION IN THE SITTING ROOM
The most iconic family living space is a great place to start. Elegance in the sitting room is not a question of space, but rather carefully-planned and coherent decorative decisions in keeping with the personality of your home. Go for neutral tones in the main elements, opting for quality materials and designer furniture. Remember to pay special attention to detail and take your time when selecting accessories, because even small decorative items can revolutionise the overall look.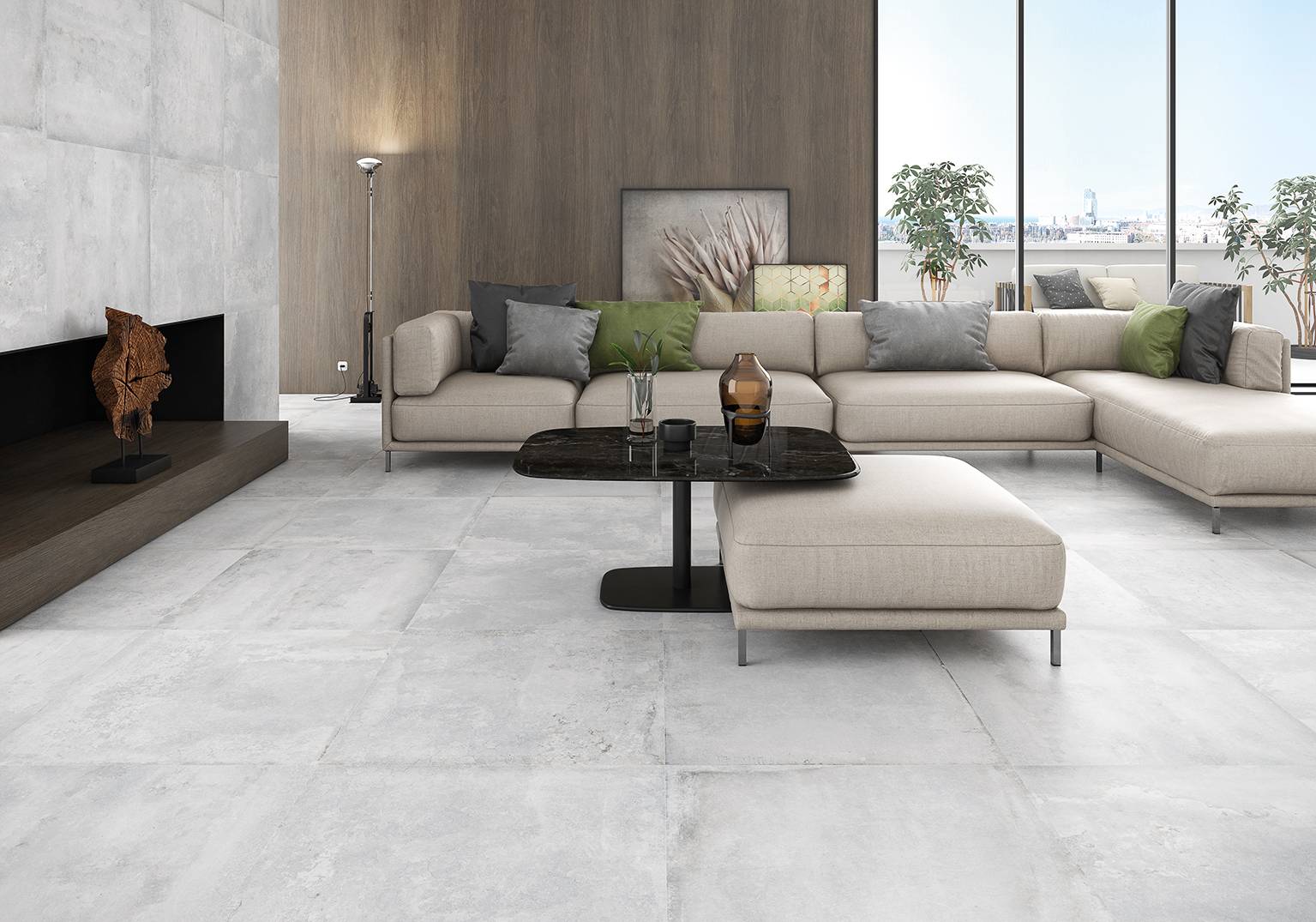 2. WHO DARES WINS
A room painted in cream tones projects very different sensations from one with dark walls; just as marble-effect flooring creates a radically different effect from concrete looks. It's time to indulge in a little experimenting, letting yourself get carried away in order to create styles that are definitely out of the ordinary. How about offsetting a wood-effect floor with relief wall tiles? Or a colour scheme ranging from white to purple with a pop of sky blue in-between? New Year is a unique opportunity to try out things you never thought you would have dared to.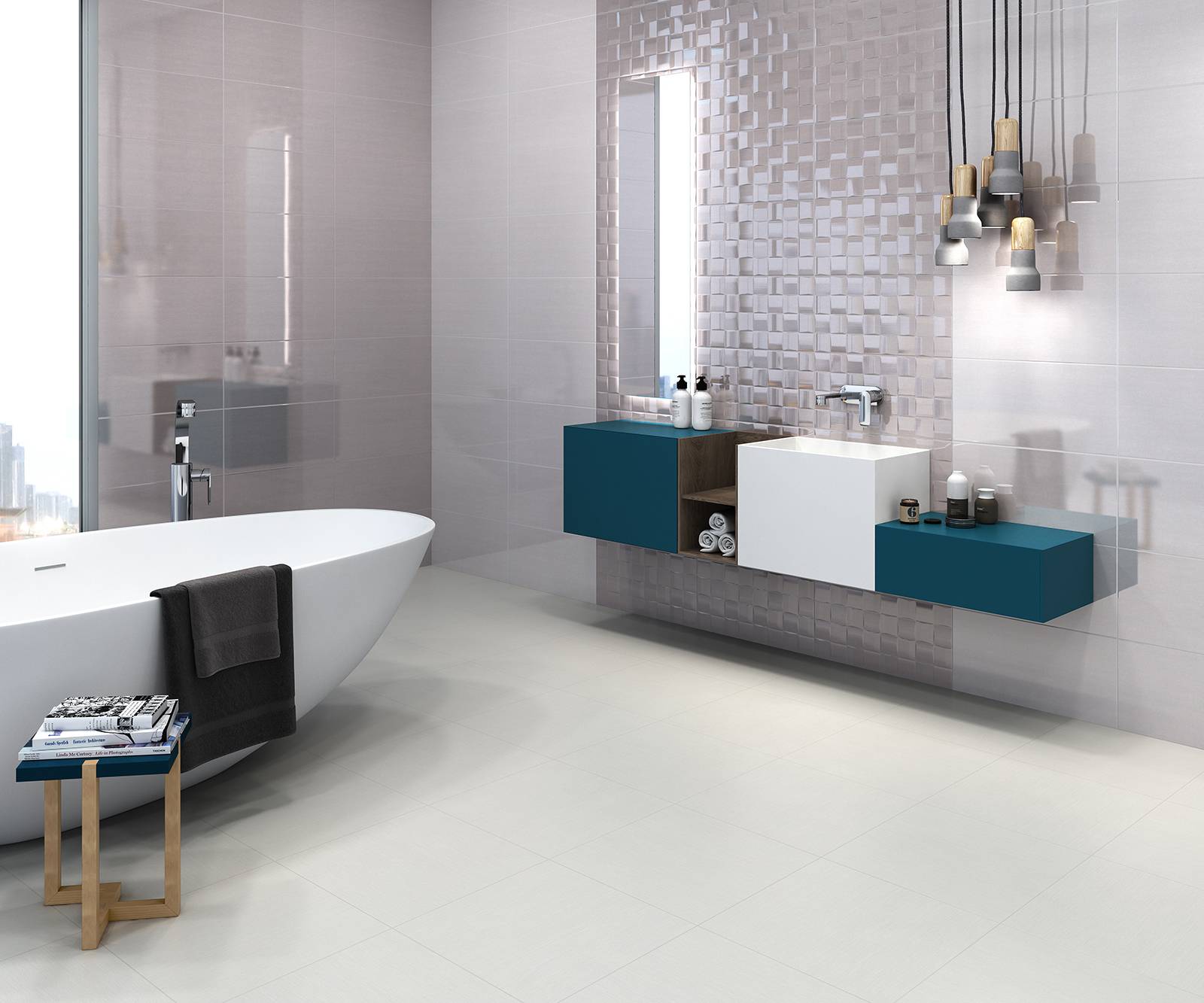 3. YOUR HAVEN OF TRANQUILLITY
Some spaces may be all about making a statement, but in others all we are seeking is a place to relax and unwind. It could be the bedroom, study or the library, but everyone needs their own private corner of the home where they can feel comfortable, calm and at peace with the world. An effect that can be created by a setting that exudes effortless elegance, a haven of order and quiet. There are other ways of creating the same effect: dim the lighting for a greater sense of privacy, or add some plants to give the atmosphere an energetic and revitalising buzz.
4. THE BATHROOM CHALLENGE
So often overlooked by the world of decorating and design. Compared with attention dining and kitchen spaces receive, we frequently forget that bathrooms also require functionality and modernity in equal doses. Picture yourself after a particularly exhausting day. Doesn't the idea of a long leisurely shower in a delightful setting, resting your feet on a comfortable tray, surrounded by soothing colours and lights sound like just what you need? All it takes is a change of wall or floor covering such as marble effects and subtle veining or a more minimalist style.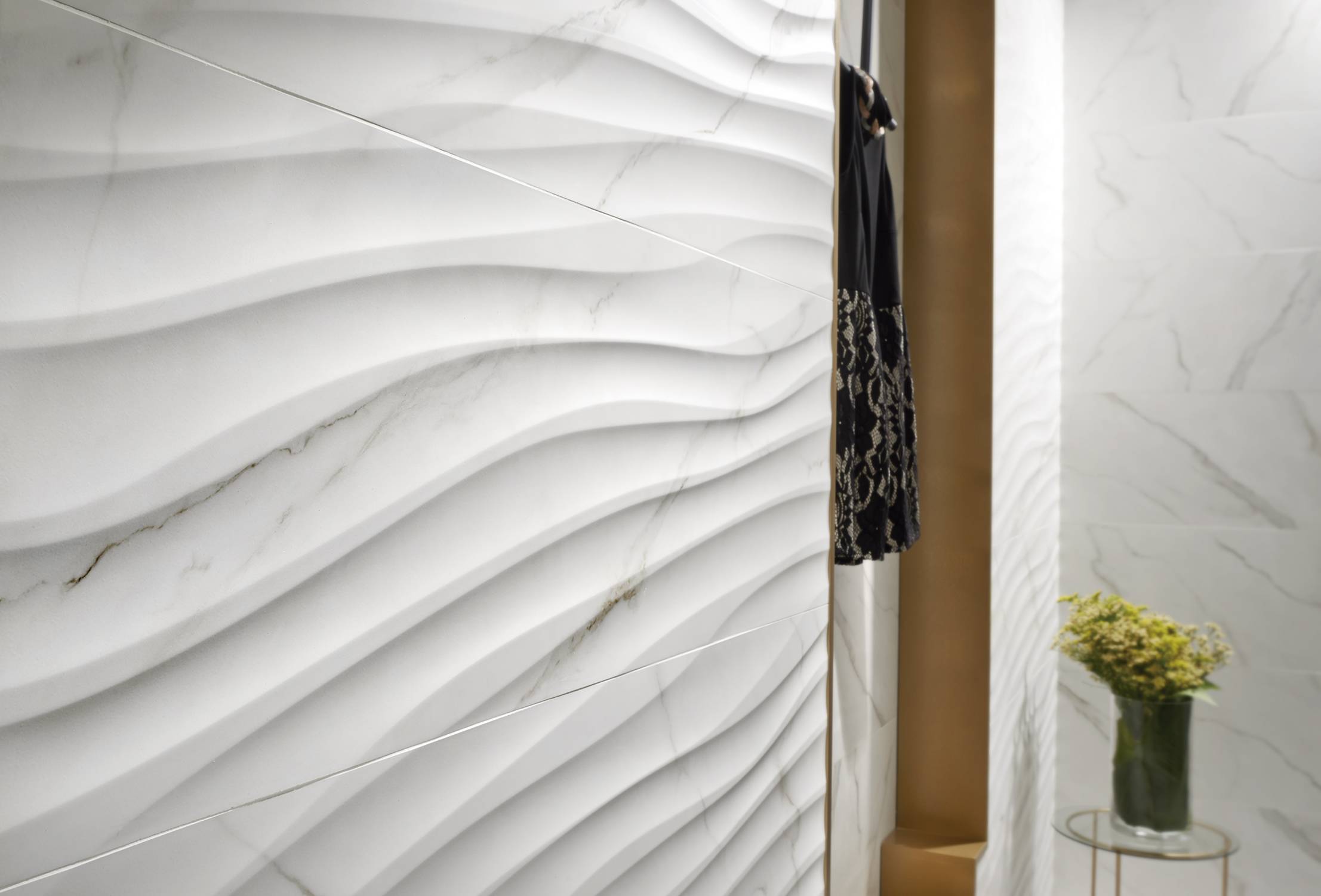 5. AND DON'T FORGET TO STEP OUTDOORS
The terrace is one of the most versatile areas in any home. Perfect for enjoying a restoring cup of tea or relaxing in the summer sunshine with a soft drink in the company of friends. Picture your perfect terrace and plan how to turn it into a reality. The right paving, new furniture, atmospheric lighting, plants and flowers...
Do you love having friends over for a BBQ? Or do you prefer to spend Sundays quietly with a good book? Or maybe you want the best of both worlds to fit in with your plans each week?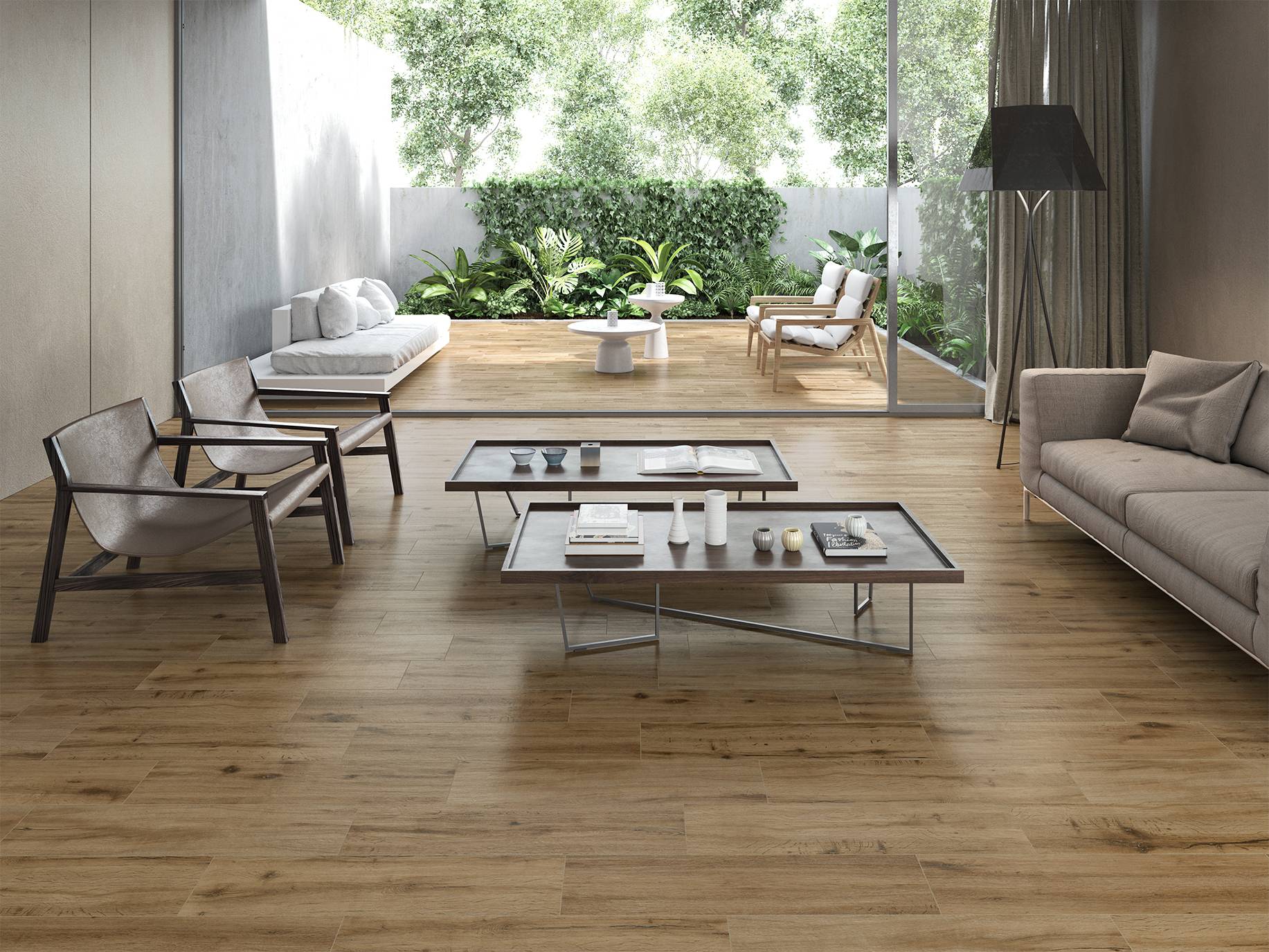 As always, your choice of décor will depend on your life style, and finding the perfect combination is up to you.