5 things you need to consider for your bathroom reform
16 August 2023
If you are thinking of renovating your bathroom and don't know where to start, don't worry. At Keraben Grupo we want to help you to successfully carry out this exciting project.
We know that a bathroom renovation can be overwhelming, especially if you don't have a clear idea. Without a reliable guide, the budget can balloon, or you could end up with a bathroom that doesn't suit your real needs.
That's why, in this article, we're going to give you some ideas on how to renovate your bathroom and get a pleasing result that reflects your needs and tastes.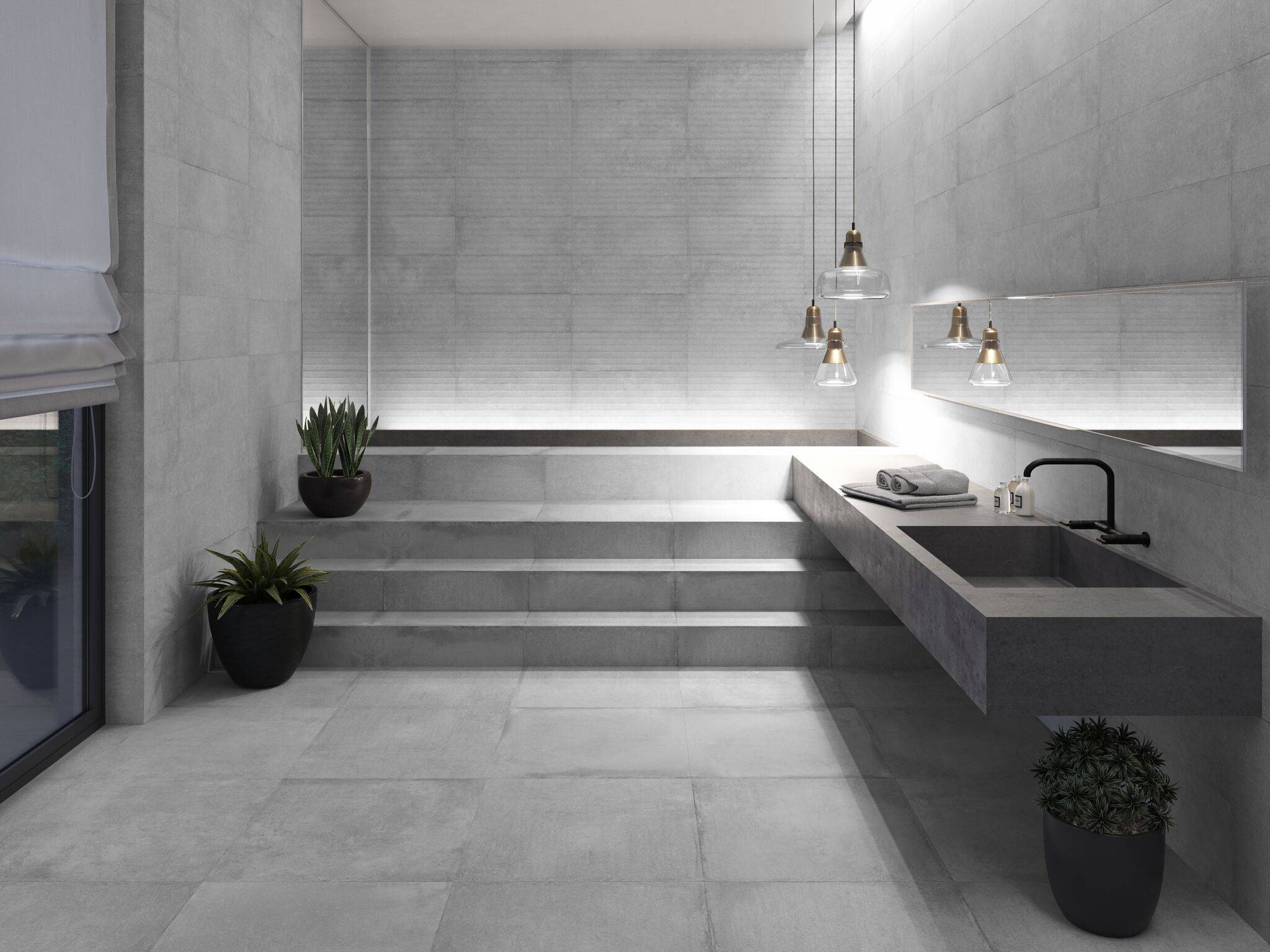 5 common bathroom renovation mistakes to avoid
For the result of your renovation to be a functional and beautiful bathroom, avoid making these five mistakes:
1. Not planning. Before starting the renovation, you need to have a detailed plan of everything that you are going to change, how much it will cost, how to distribute the space, etc. You cannot leave these aspects to chance or make hasty decisions about them, or the result can be disastrous.
2.Neglecting ventilation. Ventilation is essential to avoid humidity problems and bad smells in the bathroom. Whether you have a window or not, make sure that the bathroom is properly ventilated.
3.Choosing poor quality materials. Cheap can be expensive, and the bathroom is a crucial room in the home. Don't skimp when selecting coverings, flooring and accessories that will stand up to daily use and moisture.
4.Forget about lighting. A poorly lit bathroom is a terrible idea. Make a lighting scheme that includes general, focused and ambient lighting to create a pleasant and comfortable space.
5.Not optimising the use of space. Making the most of every corner of your bathroom will make the difference between a functional bathroom and an uncomfortable bathroom. Think about including made-to-measure furniture, shelves and other elements that will allow you to have a tidy and uncluttered space.
How to renovate the bathroom?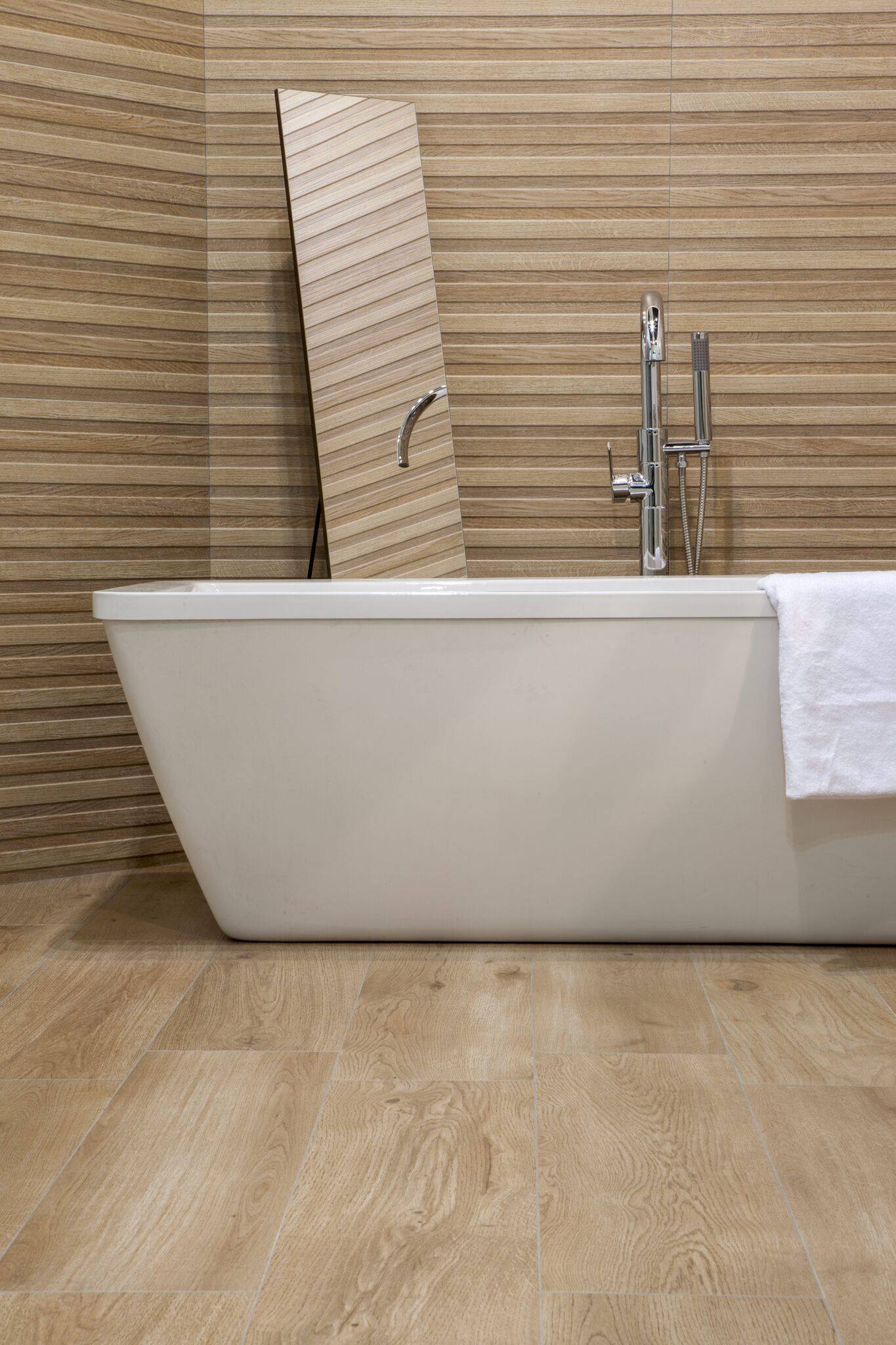 We have compiled some of the most important areas to pay attention to during your bathroom renovation, so that you can tackle them successfully.
The washbasins
The washbasin is a central element in the bathroom. That's why, when choosing it, we recommend that you consider the size and style that best suits it. Countertop washbasins, such as this model by Keraben Grupo, allow you to make the most of the available space and add a very personal touch to the décor.
Choosing the perfect mirror
A well-chosen mirror will make all the difference. Avoid conventional, square and basic mirrors and opt for more modern options.
The taps
Taps are another fundamental element in the reform of this space. In order not to make a mistake in your choice, opt for quality taps with a modern design. These choices, as well as being durable, will add sophistication to the environment.
Finding the right style for you
Your bathroom is a reflection of your taste, your personality and your inner peace. Keraben's Rue de Paris collection offers you a wide variety of options to create a unique, personalised and peaceful atmosphere.
Shower or bathtub: the big choice
Whether to install a shower or a bathtub depends on your personal preferences and the space available in your bathroom. Whatever your decision, Yera Metropol by Keraben Grupo is a perfect choice to dress up your bathroom and turn it into a modern and pleasant space, either with a bathtub or a shower.
Niche: here to stay
Niche units are an excellent storage solution and a very clever way of making the most of every corner. In this case, the Cosmopolitan collection by Metropol has been chosen to clad this modern and functional space.
Moisture-resistant floors and walls
Choosing the right floor and wall coverings is essential to ensure the durability and good looks of your bathroom. The Chrome collection by Metropol, from Keraben Grupo, offers you resistant and aesthetically attractive solutions, perfect for resisting humidity and wear and tear.
Mix of finishes for the most daring ones
If you like to innovate and take risks in decoration, don't be afraid to combine different styles and finishes. Ibero's Matisse collection will be the perfect canvas to draw unique and creative spaces.
By following these tips and making use of quality products, you will be able to tackle your bathroom renovation successfully and achieve a space that meets all your expectations in terms of functionality and personality.