Ceramic trends 21/22: life after COVID-19
The ceramic industry is in a state of constant flux, and the extended time we have all spent in our homes due to lockdown has only accelerated this process. It is no longer about making one-off aesthetic changes, but rather adopting a new way of viewing our homes that has now become essential to understanding the function they will need to perform in the coming years.
14 April 2021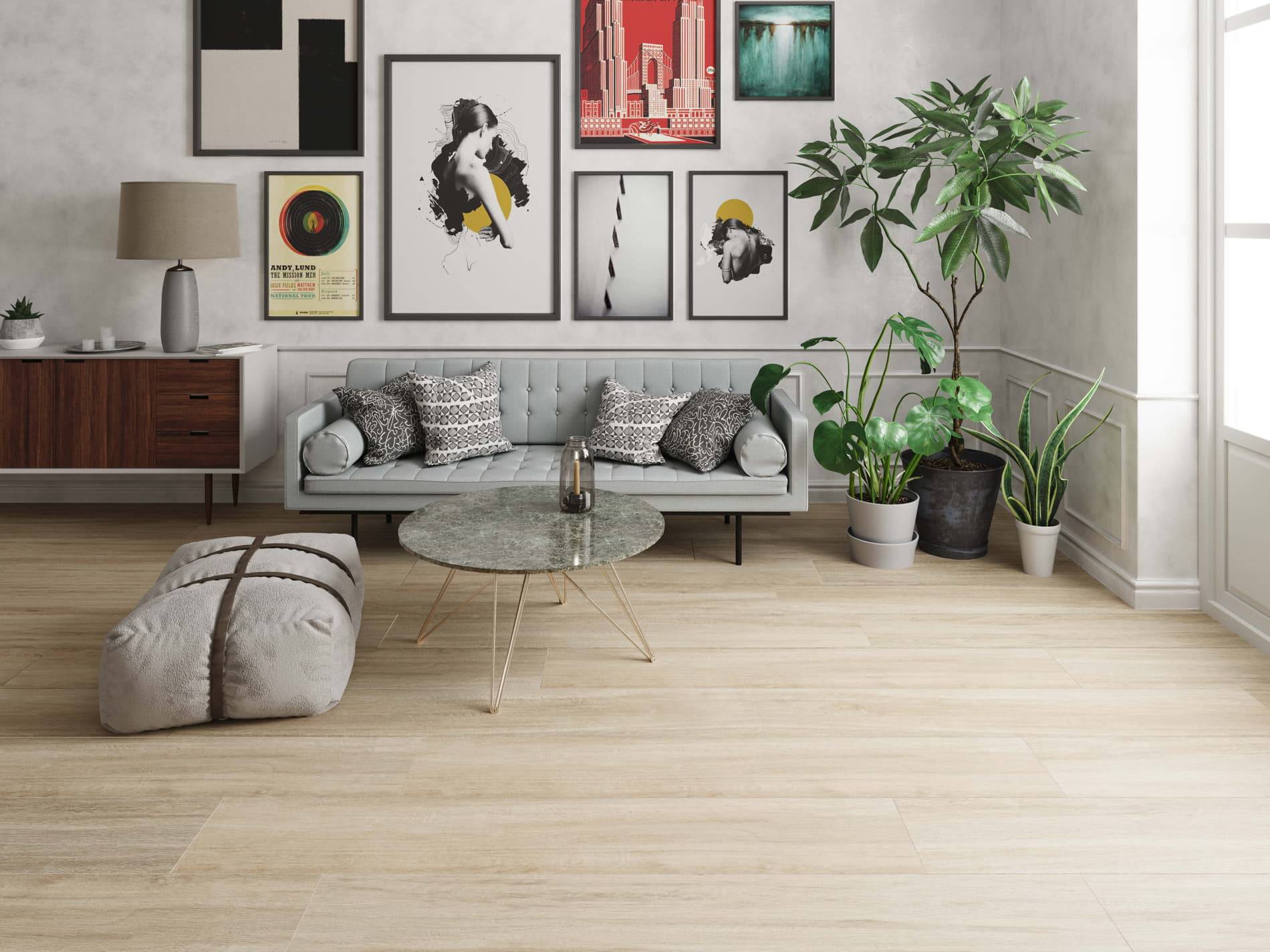 Nostalgia for times gone by, the desire for freedom, the need to connect with nature, and the feeling of being protected have all been key aspects of this period which have transformed people's needs and, along with them, the aesthetics and functionality of their homes.
The new trends in ceramics for the coming years
Home Sanctuary
This is one of the key trends for understanding the starting point and the paths along which new ceramic designs are headed. The fact that we have been forced to spend more time at home due to the health crisis has made us look at our homes in a different way. They are places where we have started to feel safe and calm; where we have spent a great deal more time; and which have become multifunctional. This was inevitable: the home has regained its position as the centre of our lives. For many people it has also become a school, gym, office, restaurant and cinema, all in one place.
COVID-19 has also forced us to stop and look at life from another perspective. The new generations now appreciate tranquillity and everything that distances them from the stress generated by technology, yet without relinquishing the important role it occupies in their lives. They have jettisoned FOMO (the Fear Of Missing Out) for JOMO (the Joy Of Missing Out). They have learned to have a much healthier relationship with the social media and now understand that their physical and mental health comes ahead of any other more superficial concerns.
Activities such as meditation have become an essential part of everyday life, and the home is the space in which they take place. This therefore translates into the search for soothing products designed to recreate emotionally-healthy settings. In this age of anxiety, people resort to their homes as a sanctuary from the stresses and fears of the outside world, with comfort, flexibility, durability and productivity in mind.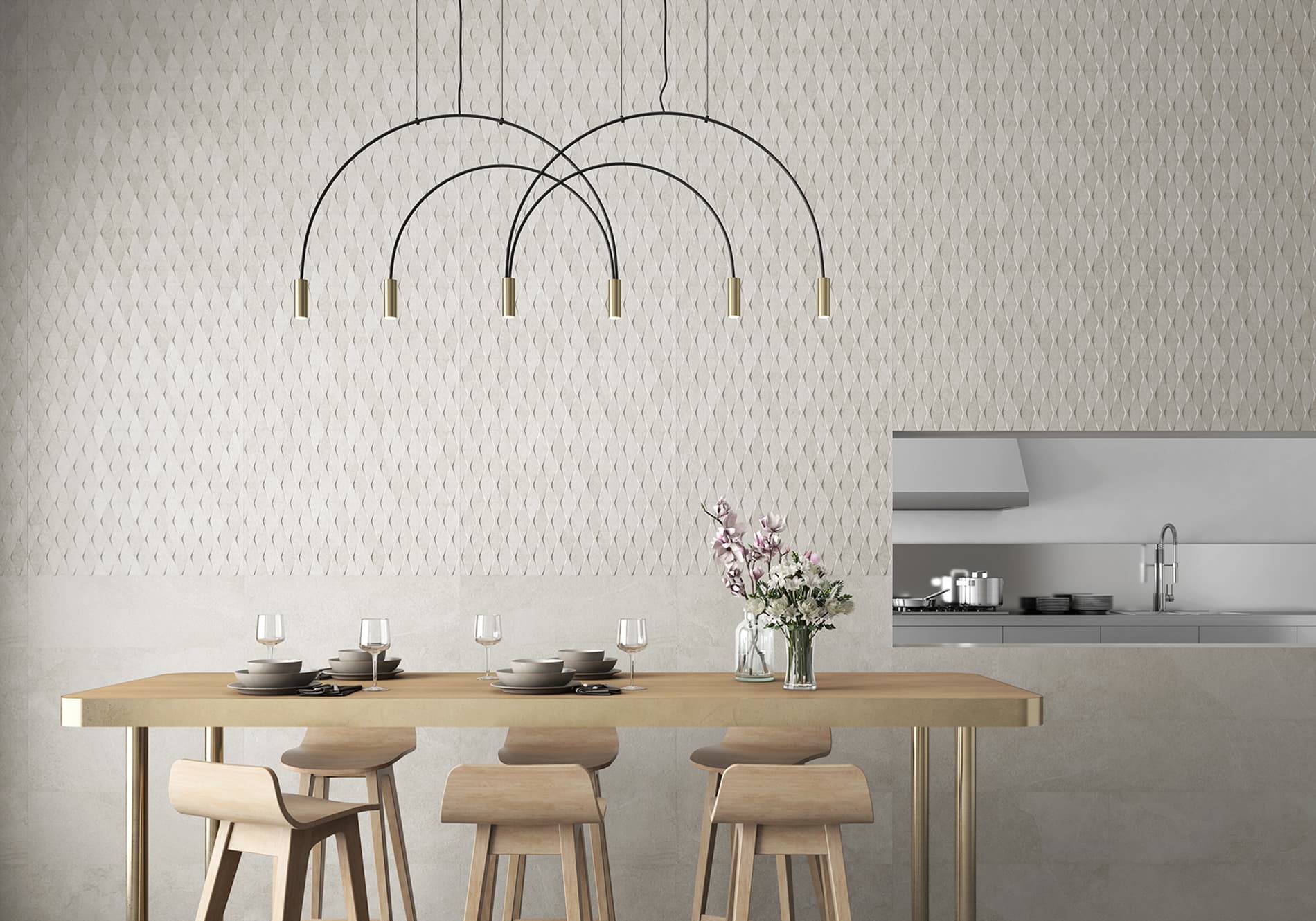 The home has become our haven.
Soft shades, textured surfaces and natural materials are set to be the key features of this new trend, as well as the connection between interior and exterior spaces.
When it comes to materials, people are going to put a priority on warm, cosy rooms. The minimalism typical of this trend will lean towards natural finishes in which the surfaces themselves are the protagonists. The aim is to achieve more timeless results, yet with the capacity to add a more emotional dimension to the project. This is possible thanks to the modelling and coloration of the raw material.
Textured materials, subtly distressed woods that reveal the passage of time, and beige and off-white tones will be the main framework of Home Sanctuary.
The celebration of a more essentialist minimalism leaves out all those elements that do not have a specific function. Simplicity permeates designs with tactile finishes that provide a sense of calm and comfort. Within this trend, neutral and monochrome colours bring light to spaces. With regard to the materials, natural stone with character and graphic diversity is the star of the show, challenging the hegemony of marble and redefining the meaning of luxury: elemental, sensuous, and insouciant.
Lockdown has shown us that sport and cleanliness bring a sense of mental balance that has established itself as an essential aspect of our homes. Sales of disinfectants for the home have skyrocketed and according to the experts this is not just because of the coronavirus but also because cleaning gives us a certain feeling of control. Meanwhile, exercise has entered the domestic arena, but now we are looking for new and more amenable ways of integrating it into the home environment.
Colour alert! Off-white is going to be the primary shade around which the whole colour range in this movement will revolve.
Rural & Contemporary
The connection with nature has now become an essential starting point for any home. During the months of lockdown, sales of seeds and plants grew by 320%; in fact, some companies sold out completely. After several weeks of being unable to leave their homes, people have reconnected with green spaces, once again seeing parks as somewhere to go, and country breaks have become their favourite destinations.
This temporary physical separation from nature has aroused a need to get close to it again, whether inside or outside the home. This has resulted in the rise of preparedness and self-sufficiency. The subconscious mind lives in fear of another lockdown, and this drives us to surround ourselves with nature in our everyday lives. Along the same lines, the familiar has now become the safest option, as well as providing an escape route into nostalgia for the past. For this reason, traditional crafts have come to the fore as a very interesting aspect of this trend.
All kinds of spaces are being explored based on the vegetation that can be added to them from the perspective of naturalness and simplicity. The Rural & Contemporary movement goes one step further with its investigations, ranging from psychological wellbeing in the workplace to greater longevity. In office spaces, the benefits for workers can range from cleaner air to lower noise levels, a reduction in stress and ill health, and increased productivity and creativity.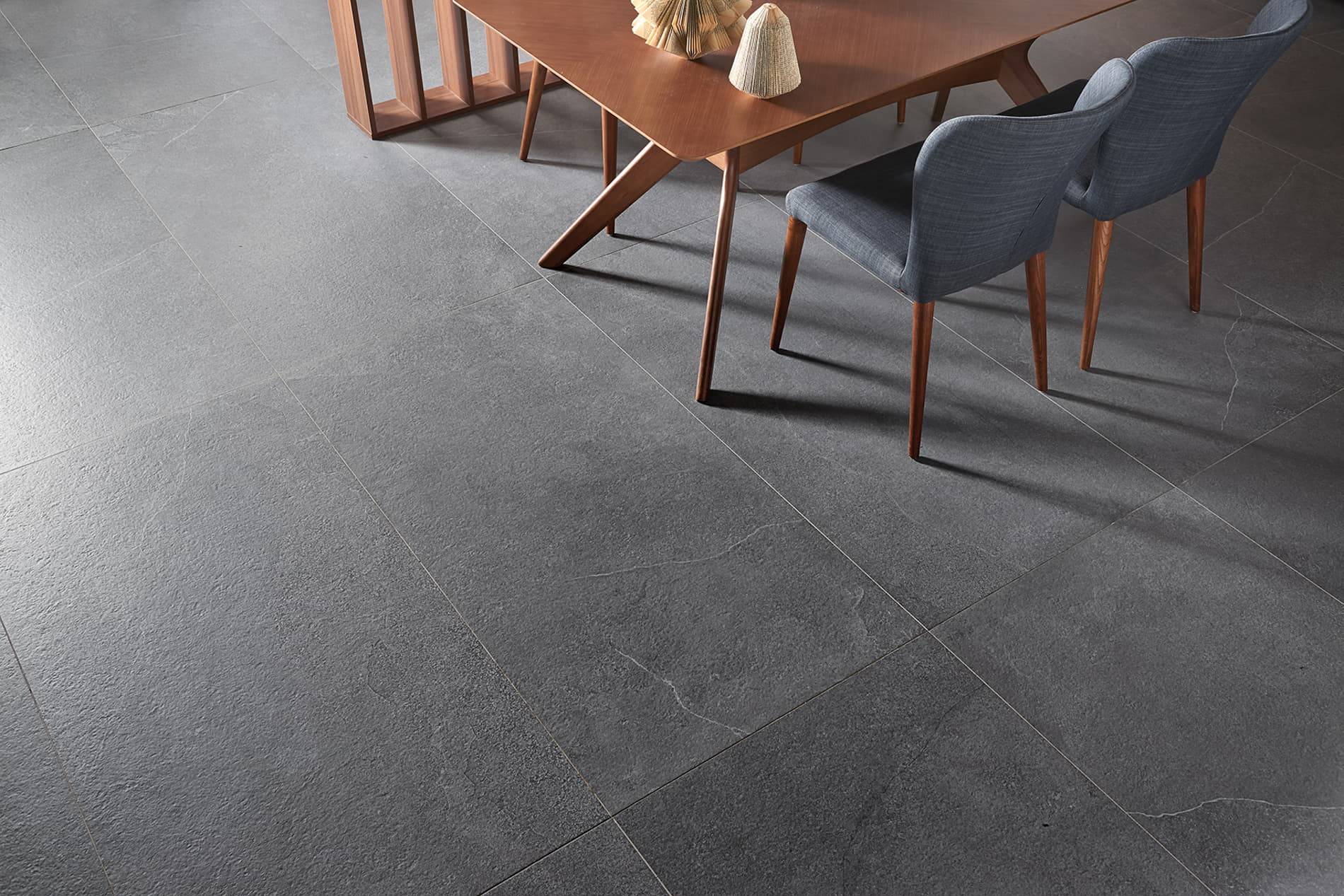 Nature is integrated into spaces in a rational, controlled way that plays with the untamed, aspirational vision characteristic of wildlife. Exotic stones and cured-effect cements will be two of the most important cornerstones of this trend, from a different perspective than has prevailed in the past. The rust-look effect of previous seasons now gives way to a much softer, more natural wear and tear. In this respect, nature aims to be at the forefront of the composition in the overall design.
The Balearic islands and Spain's eastern seaboard are currently in the spotlight of the international architectural world. Both these areas allow a harmonious balance to be achieved between the ultra-modernity of minimalist architecture and a more benevolent version that is closer to nature. Large, white blocks inspired by endemic limestone structures and spaces open to nature and light are the keys to this Mediterranean minimalism that dovetails with the quest for an authentically contemporary connection with outdoor spaces. A major exponent of this trend can be found in the latest project by Keraben Grupo in conjunction with Ubiko in Mallorca.
Ceramics are seen as a fundamental feature of our homes. The search for a space that transmits both protection and calm simultaneously translates into the use of stone-effect materials in neutral tones that range from off-white to darkest charcoal. Their rugged appearance connects the nature outside the house with its interior spaces.
Colour alert! The strongest colour range in this trend is set to be terracotta in all its different shades.

Neo Déco (Neo Deco)
We might classify this as nostalgia in the form of a trend, in which we can clearly observe the light (and not so subtle) brushstrokes of iconic Art Deco and Art Nouveau designs. With this movement, we welcome in the new Twenties. This new era is marked by a longing for times gone by. Key elements help us to connect with the space and with reality.
This is confirmed by the experts: after a period of restriction, we can expect an outburst of revelry. It so happens that this was the case in the famous Twenties of the previous century – a boom time after several years of hardship. That iconic moment in history is reflected in the current situation, and recaptures some of the fascination and the urge for freedom of those times.
In this sense, the unbridled energy typical of times of economic prosperity is reflected in an interest in the luxury segment from new markets. A young market that is resistant to traditional market strategies. Hence they try to revisit history to recover artisan techniques directed at consumers who prioritize quality in their products.
Decorative elements become the key point in every room. This time around, it is done in a much more subtle and even eclectic way, mixing a variety of styles in a single space. Geometries, filigree work and wooden coffering will be the undisputed stars of the season.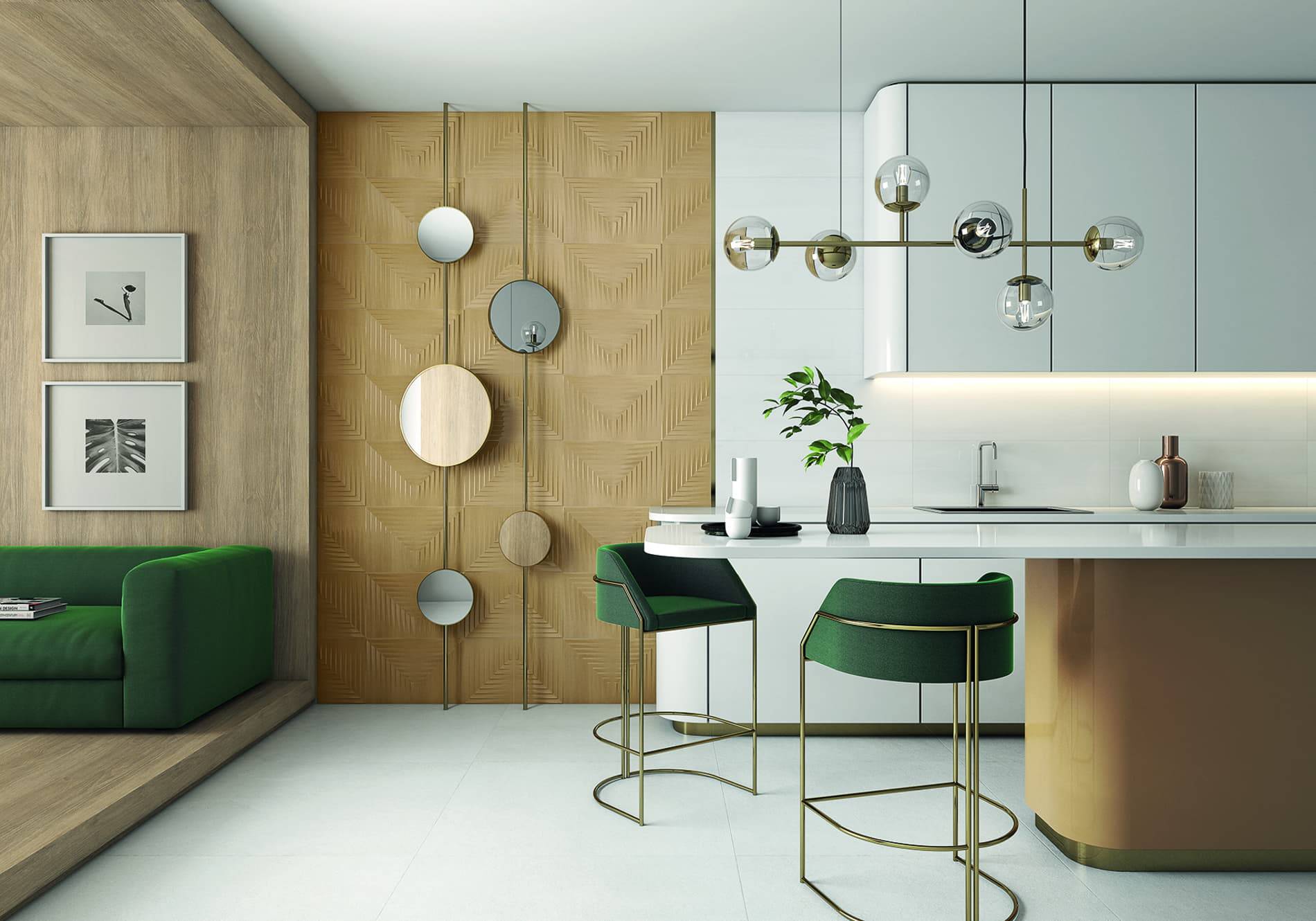 The room revolves around the power that colour brings as a decorative device. The geometric patterns even blend in with the furniture to bring a harmonious uniformity to the room. Both the curved, ribbed and fluted features of the furniture and the geometries and reliefs of the wall and floor coverings are essential elements that turn a project into a Neo-Deco statement. In contrast to the other trends, black and white are limited to serving as border colours.
Taracenas and geometry (Inlays and geometry)
The importance of craftsmanship in this movement even extends to ceramics. The stone is worked in the same way as wood to achieve a handmade effect through contemporary techniques. This results in a much simpler and more effective manufacturing process. Mosaics and cut-out pieces, whether real or simulated, through water-jet cutting or simply by marking, are the most important decorative elements in this trend when it comes to surfaces.
Colour alert! Neo-Deco turns its back on neutral tones to play with the brilliance of yellow.

Webinar organized by Keraben with Pepa Casado responsible for trend research and co-founder of future-A.