Ceramics: resistant to disinfection, environmentally friendly
According to the data from the latest study conducted by Keraben Group, ceramics are the most effective cladding material for resisting the disinfectant products that help to slow down the spread of COVID-19.
23 November 2020
Given the situation we are currently experiencing at a global level, cleaning and disinfection measures applied to all areas have gone from being something important to becoming a major issue. Hygiene has always been linked to health, but it has become even more vital in post-COVID times. However, this concern for hygiene must go hand in hand with another fundamental issue: respect for the environment.

In order to guarantee the health of people and help to stop the pandemic, one of the most effective actions we can take is disinfecting spaces with aggressive chemicals that, due to their high toxicity levels, can degrade the materials that they are used on.

Not all elements contained in different surfaces respond in the same way to this type of antiseptic, as demonstrated by the latest study carried out by the Keraben Group in collaboration with the ITC-AICE Institute of Ceramic Technology. The research aimed to compare the resistance of different materials to various situations that occur when using disinfectant products.

The materials they tested include ceramics, PVC, laminate, wood, carpet and stone in all its variants. The study analysed a total of 21 different types of material. In order to recreate common situations, the researchers tested the most commonly used disinfectants, such as bleach, ammonia and caustic soda. The tests reproduced conventional cleaning situations with the recommended quantities and accidental spillages, testing for it being detected and removed quickly, and also leaving it for a full day.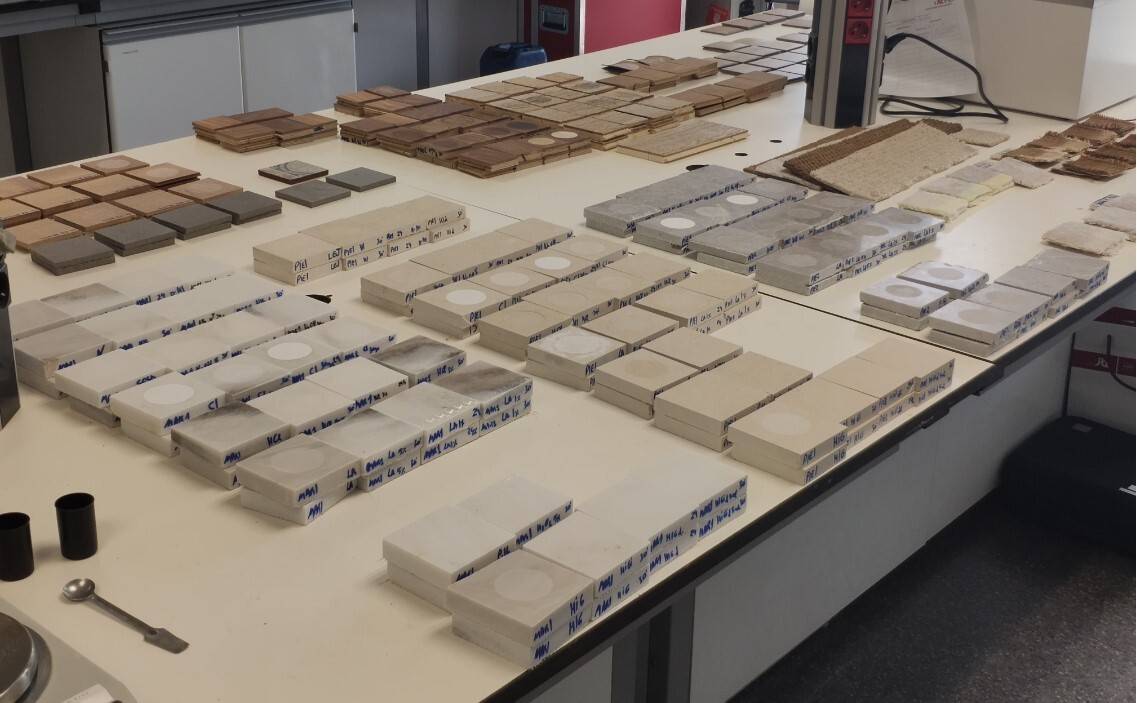 Ceramics are the material that best resists disinfectant products
The results of the study demonstrate that in those materials that degrade the most (mostly stone, but also wood, PVC and laminate), intensive use of disinfectants could not only have a damaging effect on their aesthetic qualities and technical performance, but could also encourage certain microorganisms, fungi, bacteria and viruses to establish themselves on the surface, requiring further use of disinfectants over time.

The study draws other conclusions. The properties of ceramics endure for the longest time when impacted by these chemicals, making them a safe and sustainable solution for both indoor and outdoor use. Ceramics also enable a more rational use of disinfectant products, identified in many cases as dangerous to human health and the environment. The abuse of these products causes significant problems to the environment, as they end up in the public rainwater drainage system or affect the treatment of wastewater, due to the increased toxicity of such water.

The way we think about households has changed and disinfection has now become a key factor. At Keraben Group, we work continuously to respond to the new needs that arise in society, without neglecting the progress of ecological transition.