Ceramics, the material that offers the most benefits for sustainable construction.
The COVID-19 pandemic has paralysed the world, both socially and economically. It has led to a massive change in how we relate to each other, but also in terms of the factors we take into account when choosing a home. In this sense, the construction industry has been forced to look for new business opportunities that will improve the sector's economy.
18 January 2021
Within this new landscape, sustainable construction and economic rehabilitation have positioned themselves as two key growth areas for the Spanish economy. This has been confirmed by the latest report presented by Caixabank Research. This rehabilitation is supported by the European Next Generation EU Recovery Plan (NGEU), with a budget of 750 billion euros and the objective of reducing greenhouse gas emissions by 55% by 2030 compared to 1990 levels.
The lockdown highlighted several aspects to be taken into account for new constructions at an energy level. According to the latest data from the study presented by the Plataforma de Edificación Passivhaus (PEP), four out of every five buildings in Spain are not energy efficient, that is, they either don't have adequate levels of thermal insulation, or they have none at all.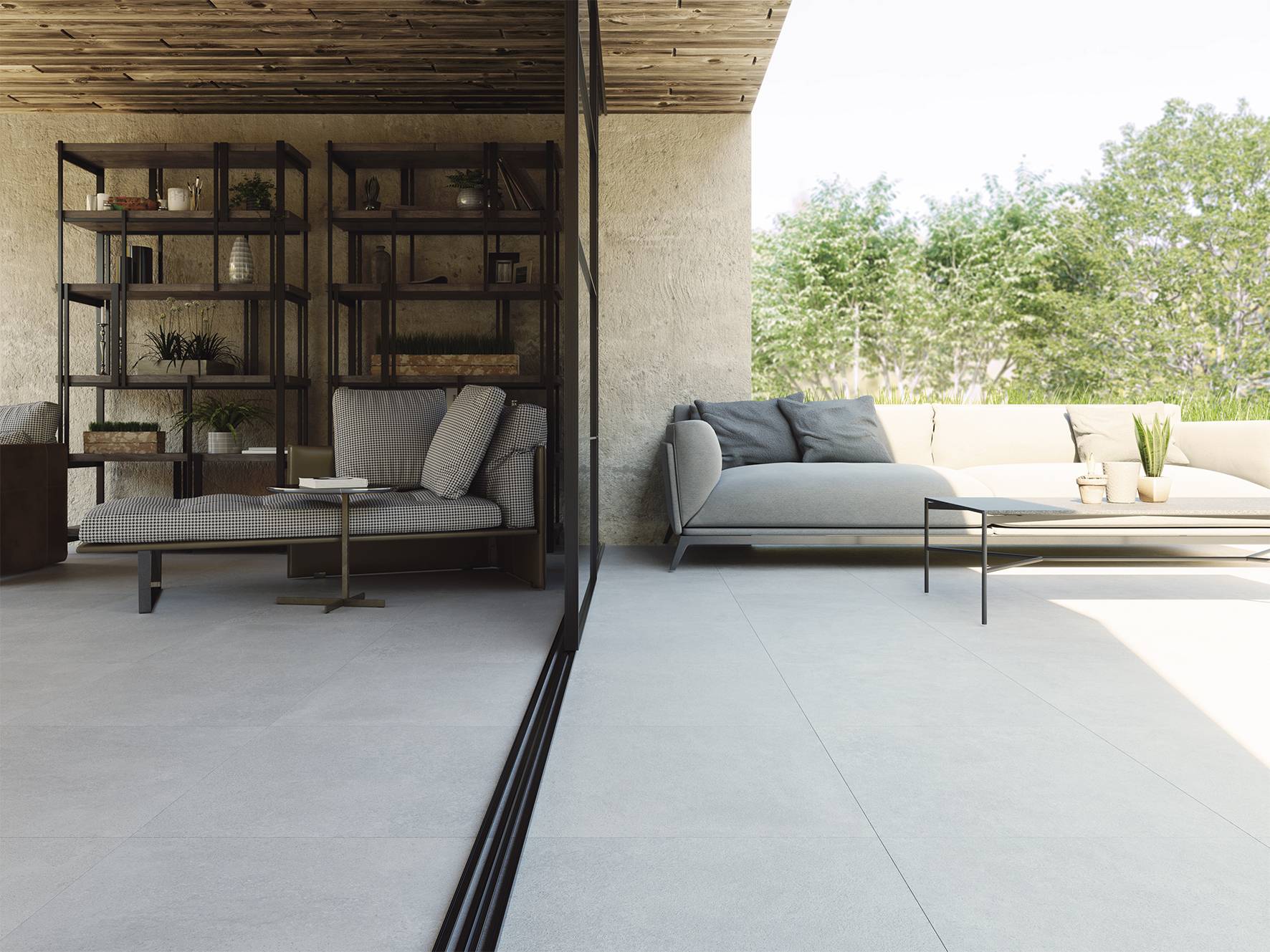 In this regard, the quarantine has also highlighted the functional shortcomings of many households. Sustainable buildings not only provide savings for the people who live in them, but they are also better adapted to the current needs of society, which include the importance of caring forthe environment.
This context, together with the new demands of the market, in particular a commitment to sustainability and energy saving, highlight the advantages of ceramics as a construction material.
Ceramics are, by their very nature, an environmentally friendlymaterial. They are made using basic elements, such as earth or clay, water and fire, and are 100% recyclable and reusable.
It is a material that lasts a long time, since it is resistant to almost any external agent, even adverse weather conditions. It therefore lasts five times longer than many other materials, such as vinyl, thus contributing to a reduction of the carbon footprint, since its durability means it can remain in the for home longer.
Porcelain is a highly resistant product. It does not deform and is not affected by sudden changes in temperature, even if there is a frost, and it can withstand many of the most aggressive acidic and alkaline chemicals. It is recommended for façades, because it ensures total protection against atmospheric agents and guarantees long-lasting thermal insulation, and it is ideal for floors, since it can support heavy loads and prevents scratches, whether from pets or from furniture.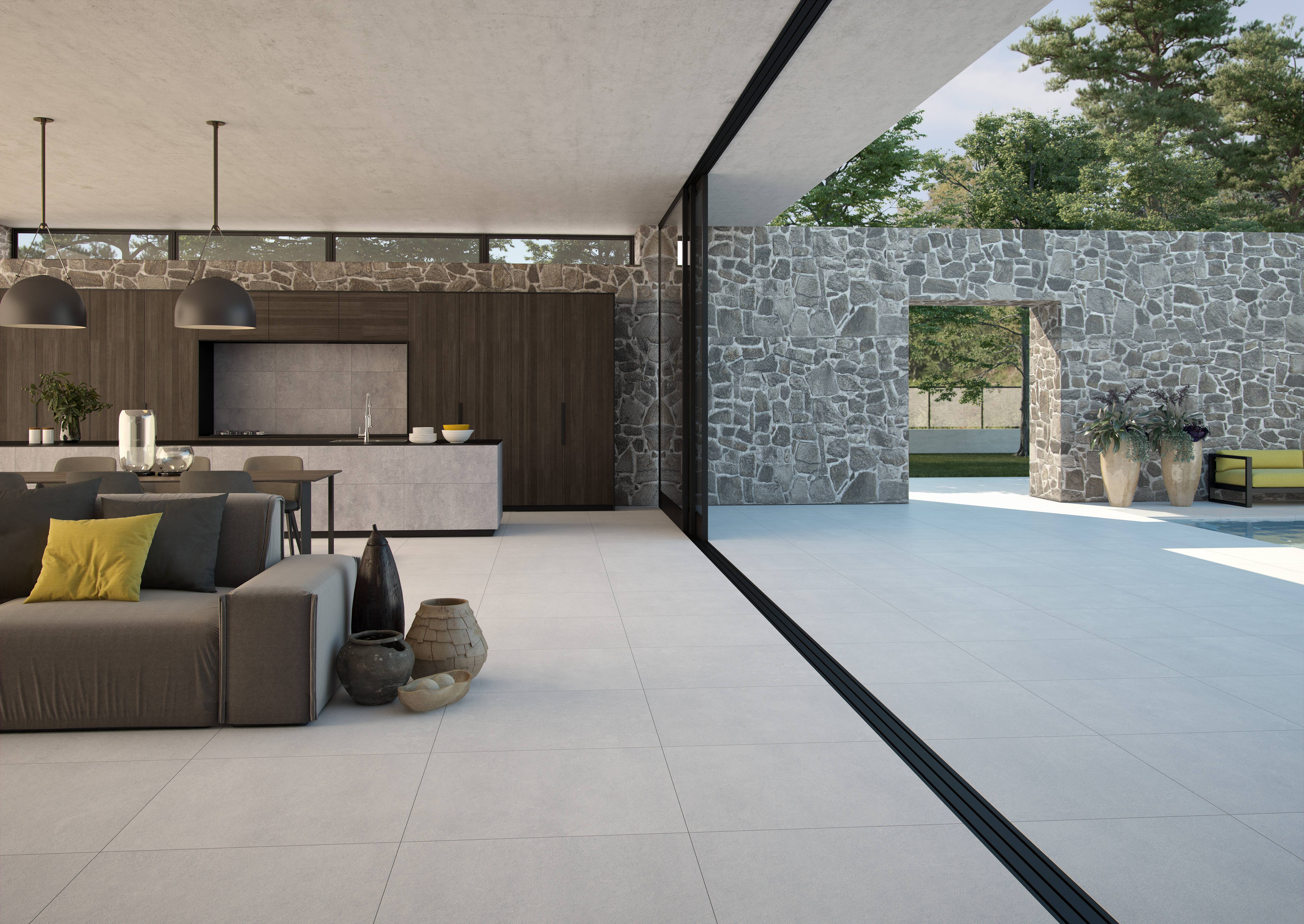 Due to its design and durability, it is ideal for use as an enclosure in ventilated façade systems. It perfectly meets the requirements of thermal stability, insulation layer protection and enclosure ventilation, as demanded by the CTE (Spanish Technical Building Code) for this type of construction solution.
All these advantages of ceramics, alongside Keraben Group's commitment to make respect for the environment a hallmark of its company, make it the ideal material for any construction project. These values are reflected by the fact that the company reduced their carbon footprint in 2018 by 27.3% compared to 2011, its base year for calculation.
The company also makes use of the residual heat provided by its kilns to minimise energy consumption and reduce CO2 emissions into the atmosphere. Water consumption in this type of company tends to be high, so Keraben Group tries to curb its impact by using rainwater and reusing the wastewater from the entire manufacturing process, reaffirming the fact that zero wastewater is dumped through its processes.
Furthermore, Keraben Group promotes sustainable building by designing products that are responsible for the environment and by helping architects to obtain LEED and BREEAM certifications for their projects, thus contributing to the overall sustainability of the work in question.
The responsibility of industries to curb climate change is of vital importance to the sustainability and future of the planet. For the Keraben Group, the manufacture and use of ceramic products is no exception to this, which is why, since the company was founded in 1974, they have always used the very best technology available from an environmental point of view.