Family and intimacy go hand in hand: the new project from Keraben Grupo
Marratxí, located in the northeast of Mallorca, is home to the new project of Keraben Grupo, in collaboration with Ubiko. A house seen in terms of family enjoyment, which, to the same extent respects, the intimacy of each one of its members.
7 December 2020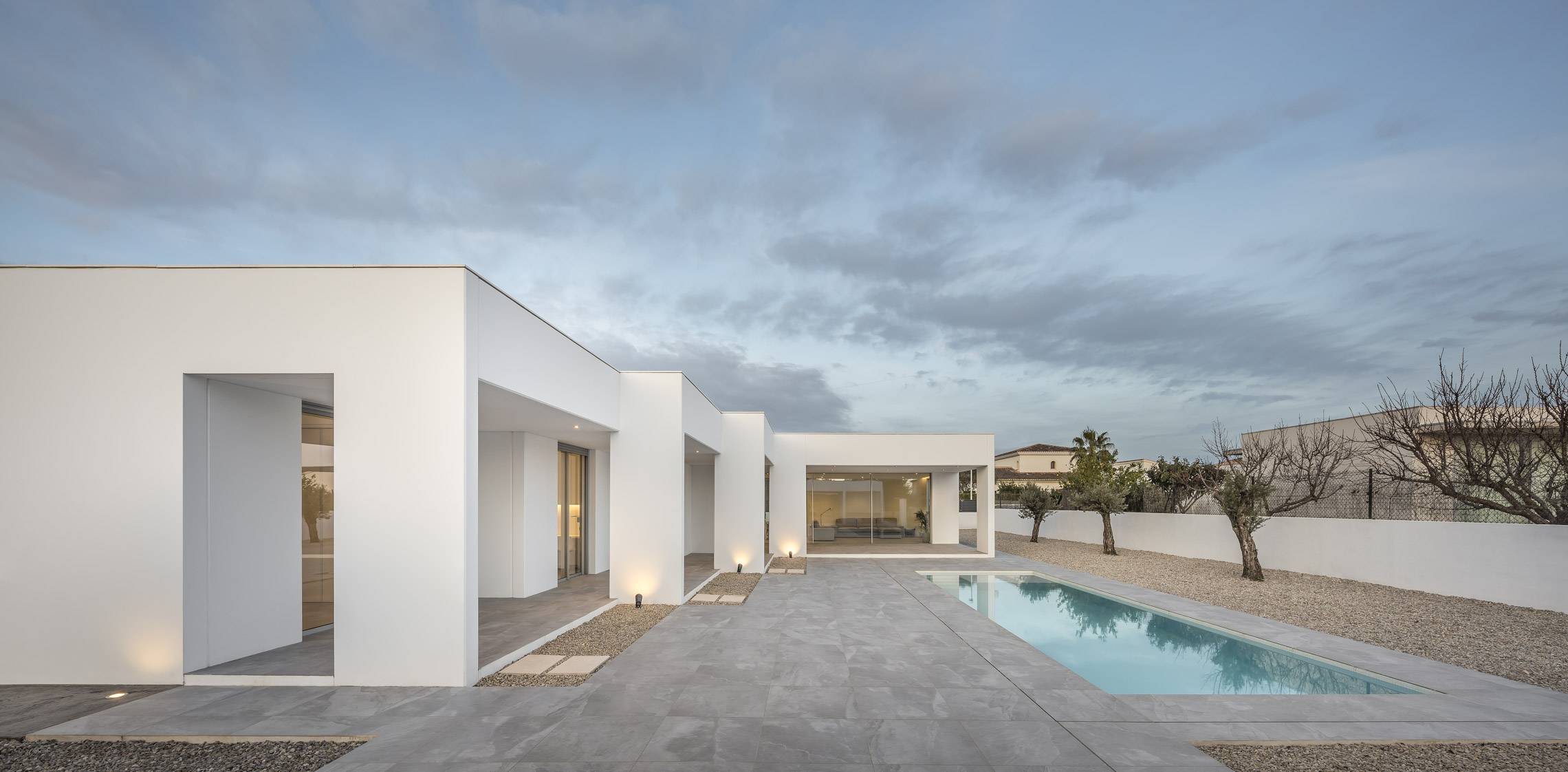 The white colours, straight, clean lines and natural light which make up the house transmit warmth and modernity, as well as elegance to the design of Josep Antoni Aguiló Oliver, its architect. The space revolves around family life, hence its structure is distributed around the pool, the common area. In the main drawing, it was reserved for the barbecue, but eventually led into to a much larger courtyard with extra space.

Its family-focused approach does not neglect the importance of personal spaces. All members have needs that Ubiko knew how to satisfy in its new home. Each of the bedrooms has an individual terrace, connected via a recessed porch. Ideal corners to enjoy a book or sunbathe without having to relocate.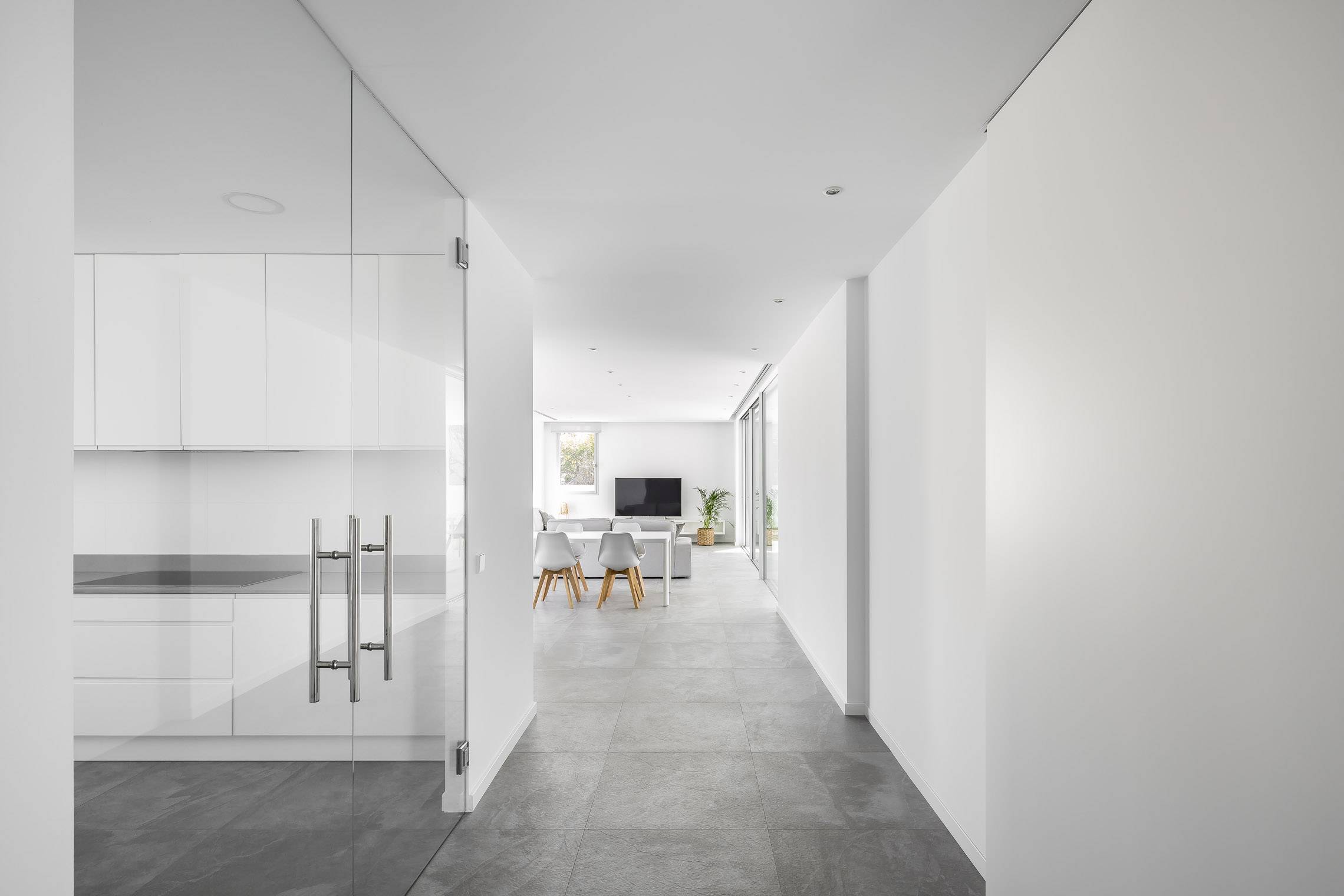 Home automation as an added value

Comfort is the concept which the project emphasises. In addition to underfloor heating and air conditioning, the house has a home automation system that facilitates the daily life of its members.

It's about giving a new focus to life in the Mediterranean. In this case, from a welcoming viewpoint, Ubiko leaves its mark by fusing familiarity with a modern technological style. Innovation in the home, so characteristic of the group, moves well-being up to the next level, without neglecting sustainability or energysaving.


Sustainable development, this is our strength

Keraben Grupo not only chooses a working model which favours the preservation of the environment, but also prefers housing that contributes to maintaining our planet in good condition for future generations. This the main player in the project is natural light. The entire structure is distributed so that the sun shines on each room until it goes down.

The olive trees that make up the exterior area of the house have an irrigation system based on cisterns that take advantage of the rainwater, thus reinforcing sustainability in both the short and long term.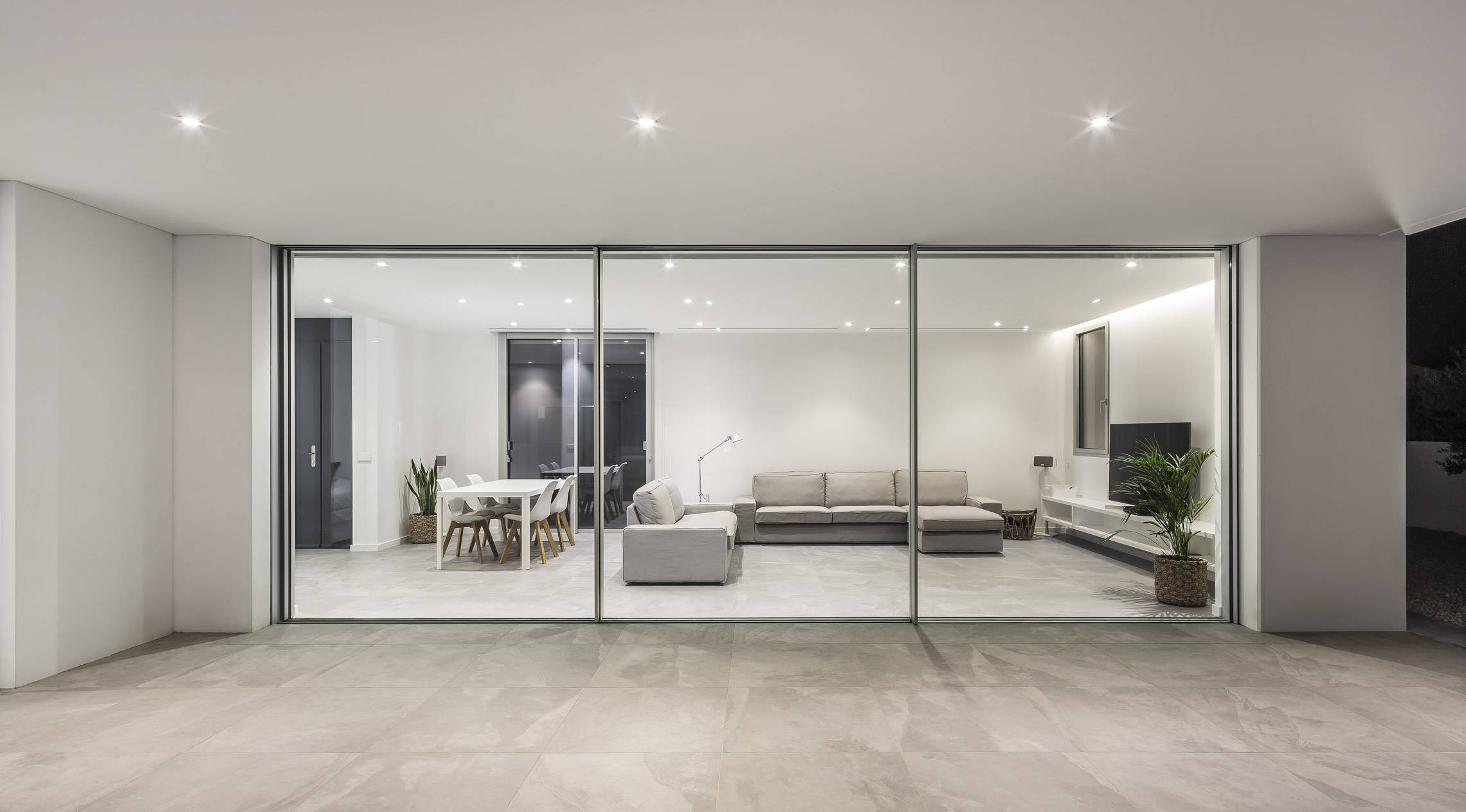 The essence of the project is based on the Terranova collection by IberoCasainfinita, a company which focuses on sensory surfaces which stimulate the sense of touch. This new collection is very successful when you want to integrate aesthetics and quality in the same project.

All the interior flooring, including its non-slip exterior version, is made of IberoCasainfinita Terranova Gris 75x75 porcelain. Its tones and textures manage to amplify the design giving the whole house a fully contemporary style.

Terranova unfolds in an elegant language made up of natural elements with broken and wrap-around contours. To this end, the collection features 18 designs of different pieces in wall tiles and up to 30 in flooring. Its range of colours includes tones which are both warm and cold.