Keraben Grupo receives the award for best floor tiles of the year from "Interiores" Magazine
27 October 2022
Starlight, its high-gloss polished finish, has been recognized with this award as the most innovative floor tiles of 2022.
The "Interiores Awards" are annual events that this emblematic interior design magazine organizes to recognize the most innovative products in different categories.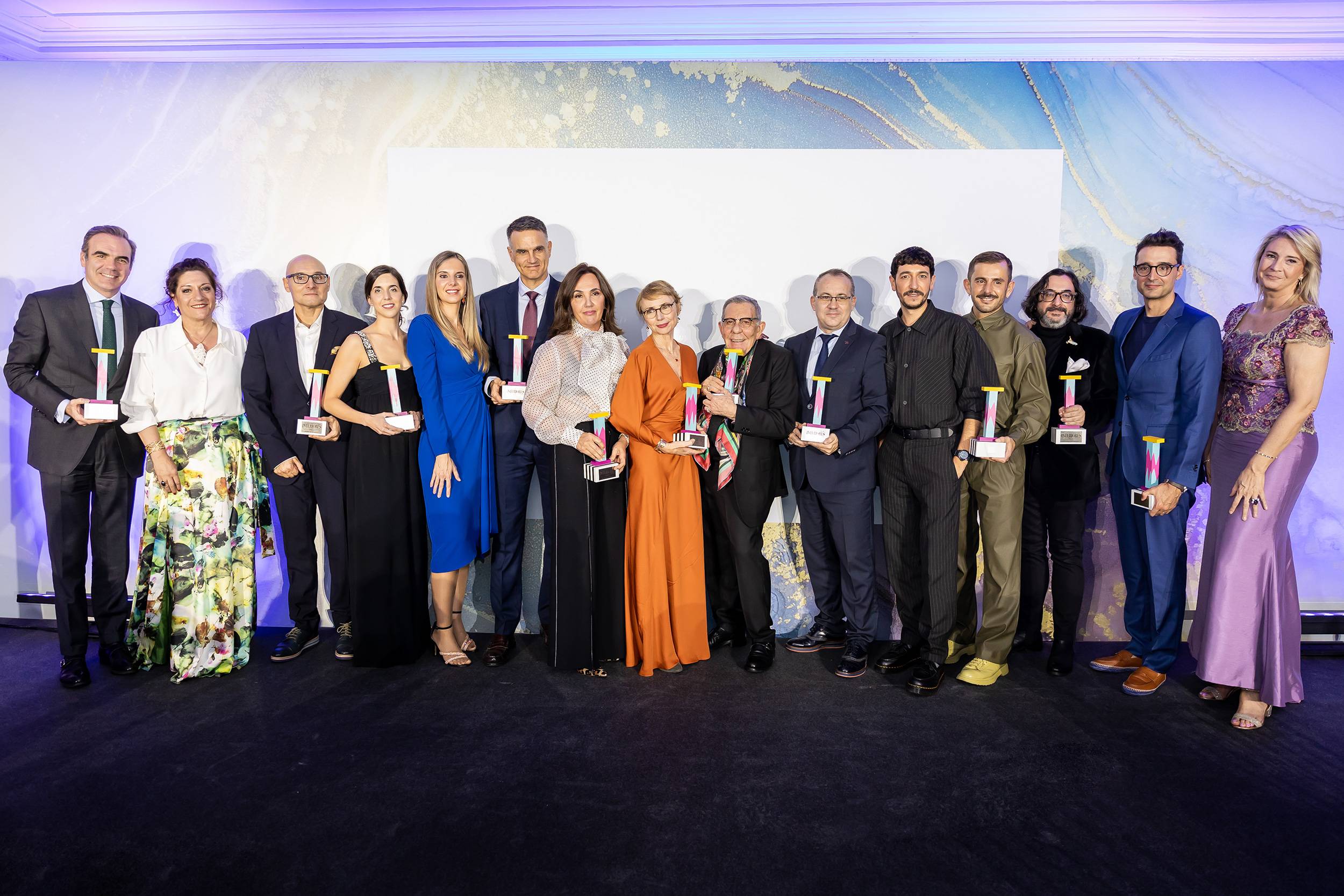 Keraben Grupo remains unstoppable in the innovation of its ceramic products, offering unique alternatives to the market. The company has unveiled "Starlight", its new high-gloss polished finish, which Interiores magazine has recognisedas the best floor tiles of 2022. The award was handed over on 25 October at a gala event that the magazine hosted in Madrid.
Starlight,launched by Keraben Grupo, is a high-gloss polished finish that we can qualify as one of the most lustrous polished porcelain tiles on the market; it also stands out for its high resistance to wear and stains, which stands it apart inthe current offer.
A finish that goes a step beyond the high-gloss proposals and which results in mirror-effect surfaces of great quality and sharpness, where the reflection becomes the soul of the product, offering a uniform glossy finish over the entire surface.
The innovative technology applied enhances the product's final finish, both in terms of brightness, resistance, safety and stability.
Starlight has been applied to various Keraben Grupo collections, specifically Idyllic and Universe by Keraben, Mystic by Ibero and Charisma and Chrome by Metropol.