Trends in Décor for 2023
27 December 2022
Like every year, interior designers and lovers of décor from all over the world are wondering what décor trends we can expect for 2023: a year that promises to be both bold and natural.
If you want your home to be up to date with the latest fashions, keep reading. We will guide you through the décor for the new year.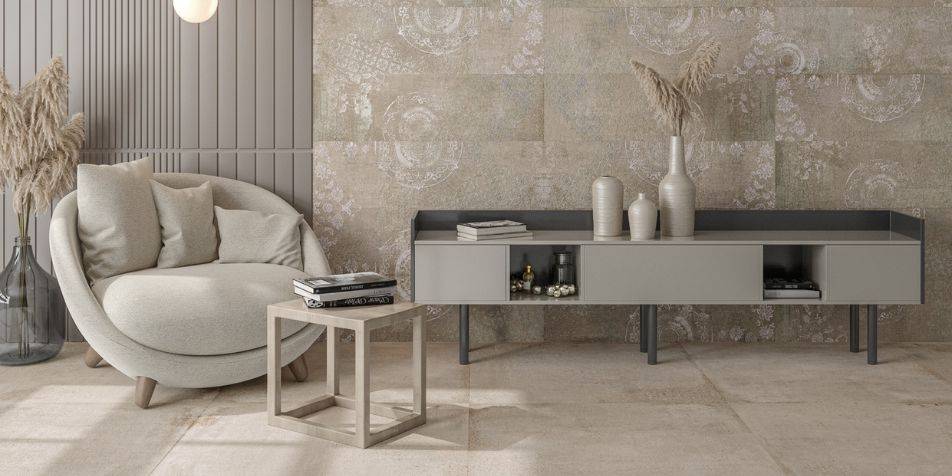 BOULEVARD ART TAUPE 29x100 + TAUPE 75x75 IBERO
Pantone Color 2023: Viva Magenta
Viva Magenta is the bold and powerful color chosen by Pantone for 2023. A vibrant tone that is an offshoot of the red family and, somewhat surprisingly, is inspired by nature. The Viva Magenta tone seeks to imitate the color of cochineal dye, the most acclaimed natural dye.
In home décor, this color can be used both in small sparks of magenta, and more intensely and predominantly. From glass tableware or a subtle vase to the curtains in the living room or the bedding in the master bedroom, Viva Magenta will ensure that your home is stylish wherever you choose to place it.
To generate contrasts, you can use other tones such as beige, gray or apple green. And if you want to coat each room in your house in a different color, remember that along with Viva Magenta, Tranquil Blue, Verdigris, Digital Lavender, Delicious Red and Sundial tones are set to be very successful this year.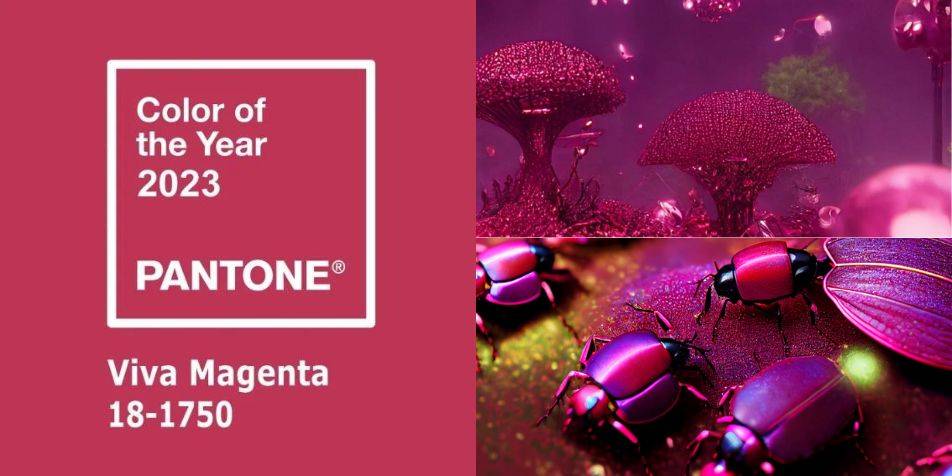 The spaces continue to be inspired by nature
This year, nature will continue to serve as an inspiration for interior décor, and the last three years have made us see the natural and external world with different eyes.
For this reason, plants will continue to fill the home with freshness and colour, and natural-inspired prints will make a comeback. In addition, natural materials and fabrics such as wood, wicker and bamboo, and fabrics such as linen, silk or cotton will be the order of the day.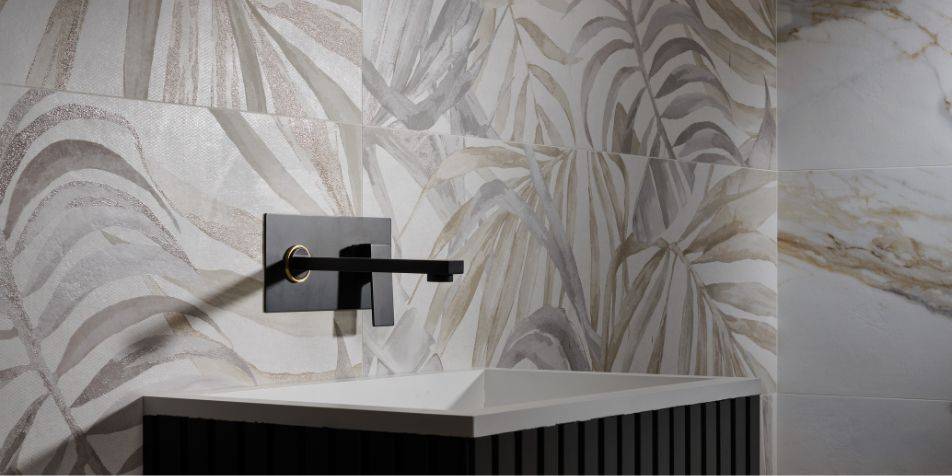 PALMS ART MULTICOLOR 40x120 + CALACATTA GOLD VECCHIO 40x120 | KERABEN
Many, many curves
Although minimalism and straight lines have been the predominant option in décor in recent years, in 2022 curves made a comeback. And in 2023, there is no doubt that the curvy style will be with us for a long time.
Indeed, inspired by the curves found in nature, this style allows furniture to regain its lost sinuosity. Large, comfortable and round sofas, oval-shaped rugs and furniture with curved lines will be the trend this year.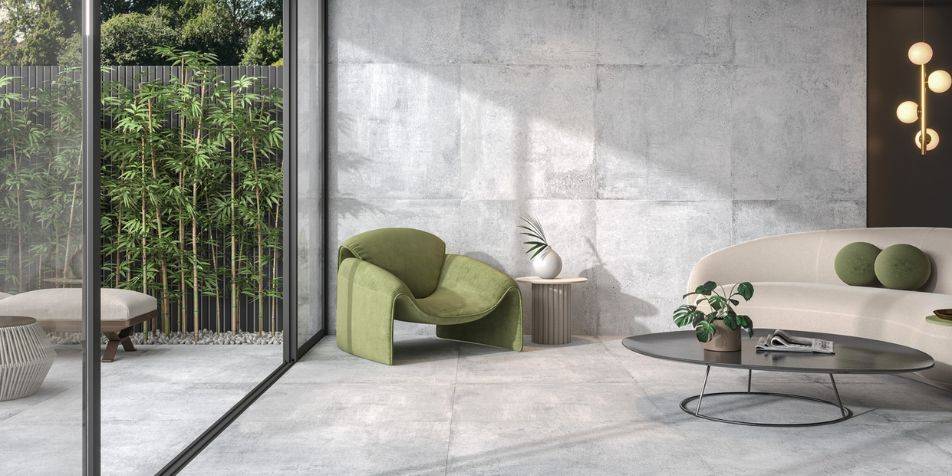 BOULEVARD GREY ANTISLIP 90x90 | IBERO
Hydraulics: a tribute to tradition
Many of the new trends evoke the past with hydraulic flooring and wall tiles, which bring to mind the best of mid-20th-century decoration.
Hydraulic flooring or cladding will not only make your home stylish, but all bring back the nostalgia of childhood. It is a vintage cladding that will make you feel at ease and give additional dynamism to your décor.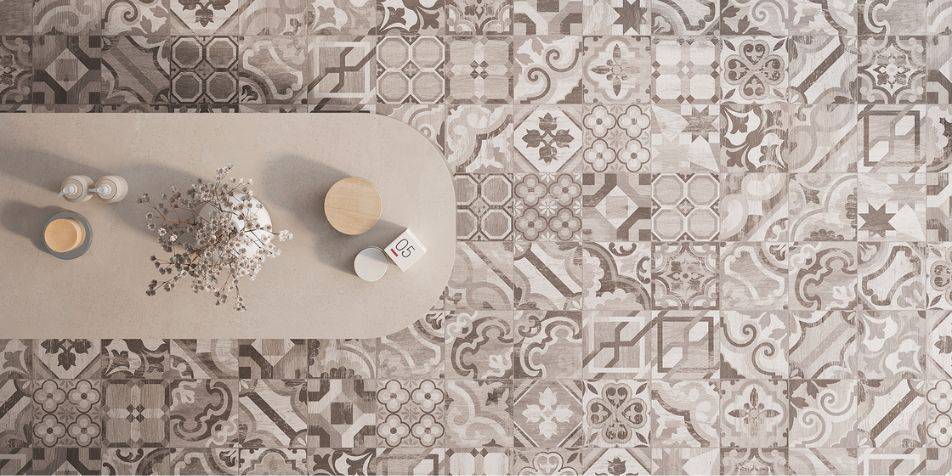 HIDRAULICWOOD SMOKE | KERABEN
Not afraid to mix styles
Even the most discerning among us is bound to love one of the décor trends of 2023: the mix of styles. If you want the best of the rustic, vintage, minimalist and industrial styles, this year you can mix them all to create your own style that reflects your personality. And do not forget that mixing styles also means mixing materials and colors.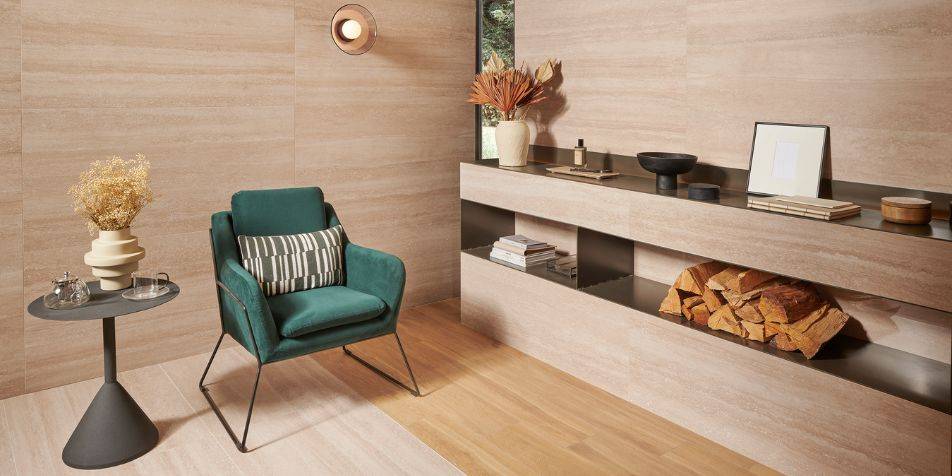 TRAVERTINO BEIGE VECCHIO 60x120 + MAYARI ROBLE 20x120 | METROPOL
More creative and expressive coatings
Porcelain tiles—more creative than ever before—will be another of this year's trends. Our 3D collections, vivid coatings inspired by nature and colorful collections will be the best way to coat your home this year.
Collections such as Boulevard, Arduin o Universe will give your home a very special touch of personality and will place you at the forefront of décor trends, covering your home in luxury.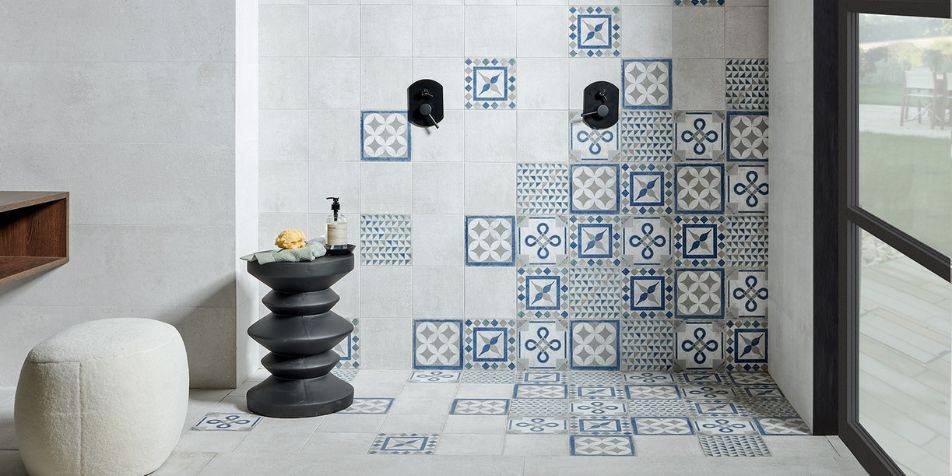 BOULEVARD ICE 29x100 + COMPAC 20x20 + ICE 90x90 | IBERO
These are the trends that will set the pace for décor in 2023.