XL-Surfaces: Elegance without limits
30 October 2023
Do you dream of transforming your home into a true work of art, where elegance and functionality converge in perfect symbiosis? At Keraben Grupo, always at the forefront of the ceramics sector, we have launched a new large format that redefines the limits of what is possible.
We are talking about XL-Surfaces, our commitment to the large format that we recently presented at Cersaie under our Keraben brand. Here we tell you what makes this large format a revolution in interior design.
Characteristics of the XL formats
Imagine a material that not only meets the highest aesthetic expectations, but also offers unparalleled technical performance. That is exactly what XL-Surfaces offers you. This new format is the result of our years of experience, research and technological development. The XL-Surfaces series is available in 280x120 cm for flooring and 120x120 cm for cladding, and its features will take your breath away.
Lightness
When it comes to large format, one of the most common concerns is the workability of the material. However, with Keraben XL-Surfaces, this concern does not exist. Thanks to their optimised design, our surfaces are surprisingly light. This makes them easier to handle and lay, allowing you to complete projects faster and more efficiently.
Bending strength
Being large in size, one might think that the strength of the material would be a problem. Nothing could be further from the truth. XL-Surfaces parts are characterised by their bending strength, which makes them exceptionally durable and break resistant.
Design
If there is one thing this series of formats does not lack, it is variety in design. From the most classic textures to the most avant-garde patterns, this XL-Surfaces collection offers a wide range of options for a complete personalisation of your space.
Minimum thickness
One of the most remarkable advances of our large format is its reduced thickness. Despite their size, these surfaces maintain a minimum thickness without compromising their technical properties. This not only makes them easier to handle, but also guarantees their durability.
XL Collections
Within this new range of Keraben formats, we present different collections that bring a new dimension to the idea of a continuous surface. We are sure that whatever your style, you will find an option that reflects your personality.
Bleuemix
This collection is a faithful reproduction of Belgian bluestone, characterised by its rich texture that includes marine fossil remains. Its background varies from grey to black tones, through a range of bluish tones that can be adapted to any decorative style, from the most classic to the most modern.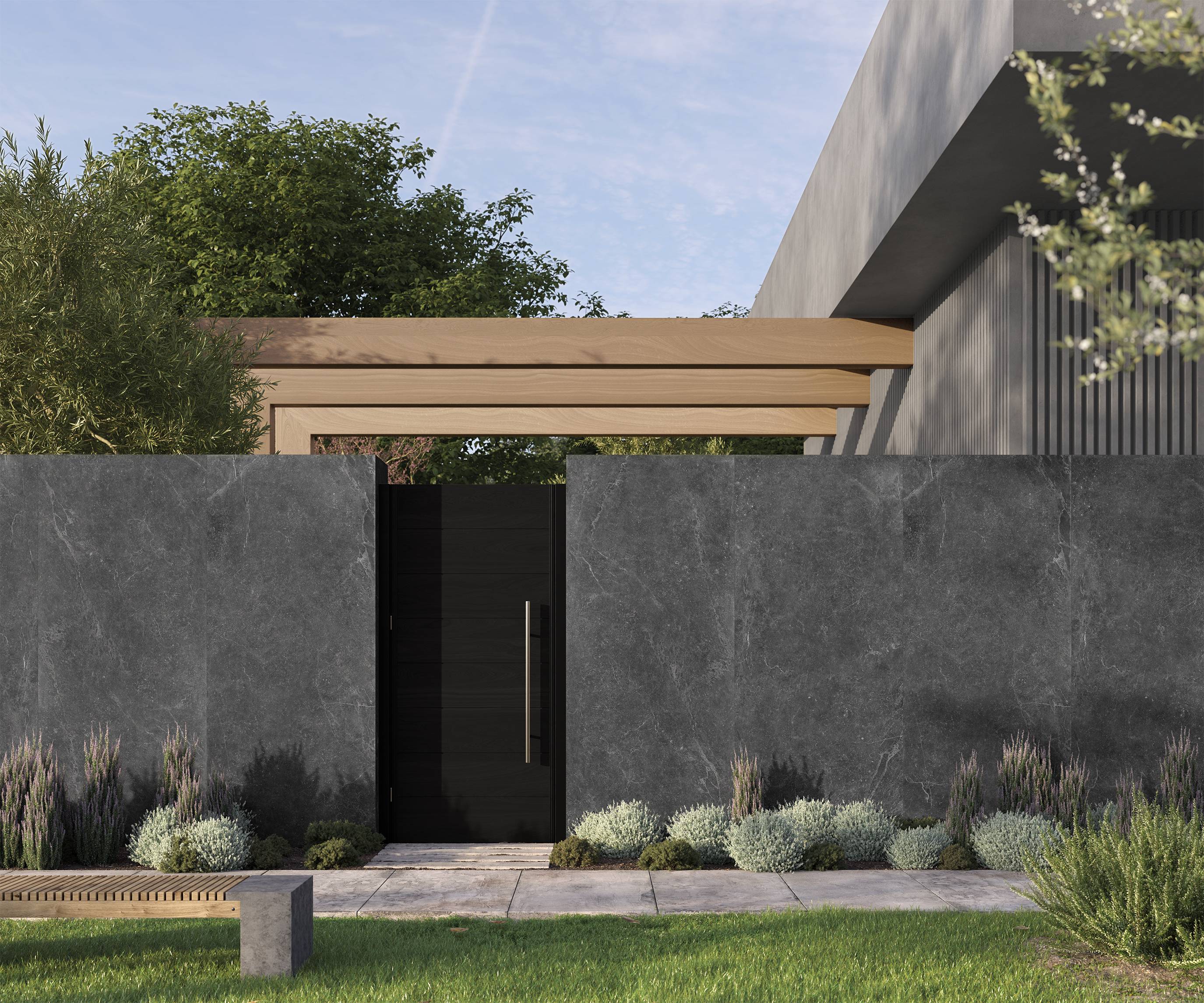 Verse
The Verse collection is, simply put, poetry made material. It offers a sense of softness and harmony that permeates any space where it is used. It is a delicate, yet contemporary stone that will undoubtedly bring that touch of serenity that our hectic lifestyles often require.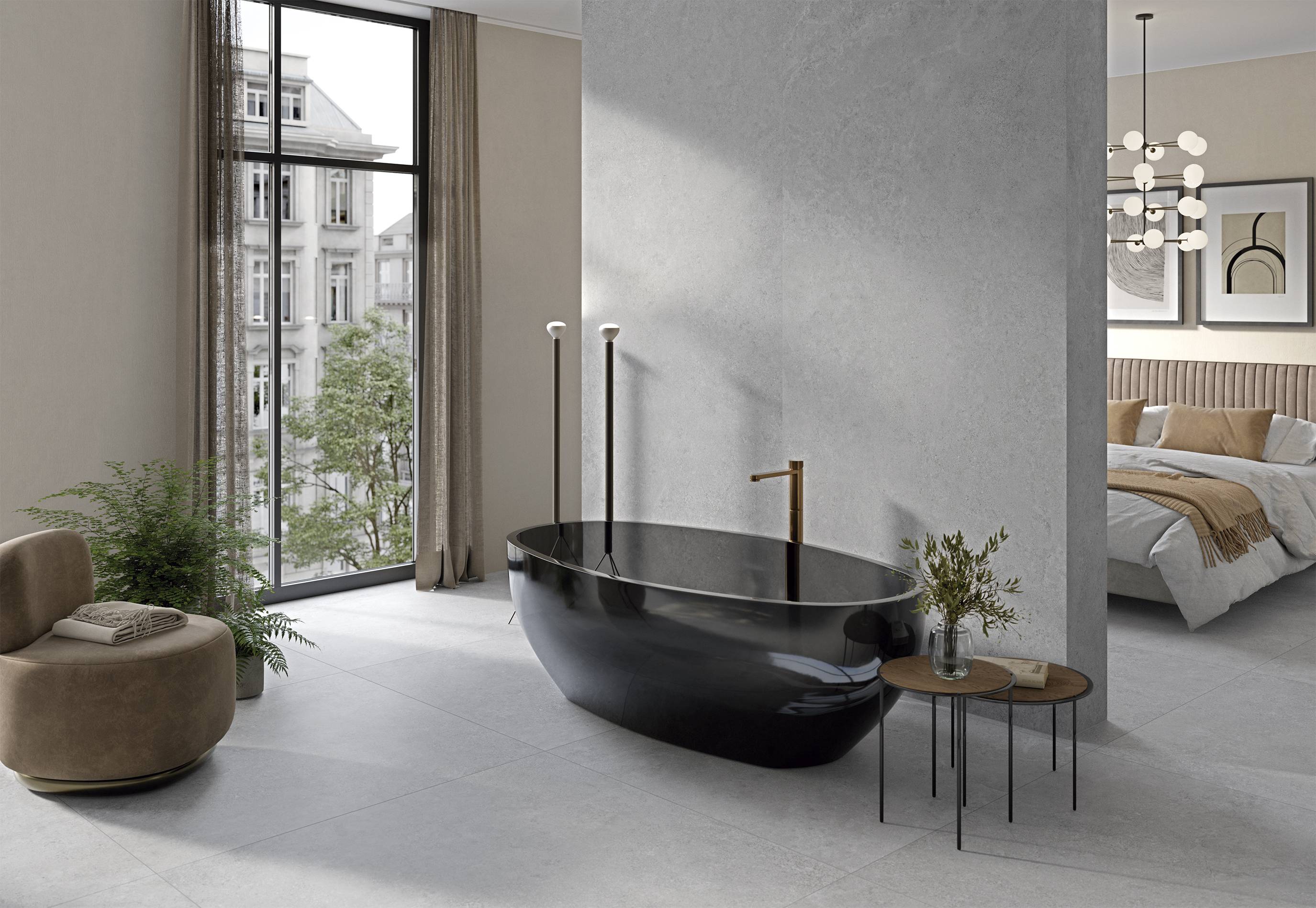 Idyllic
When it comes to elegance and exclusivity, we cannot fail to mention the Idyllic collection. Inspired by marble, this collection fuses past and present in a range of colours, finishes and textures that are simply inimitable. Idyllic is perfect for those looking to take their project to the next level in terms of sophistication and luxury.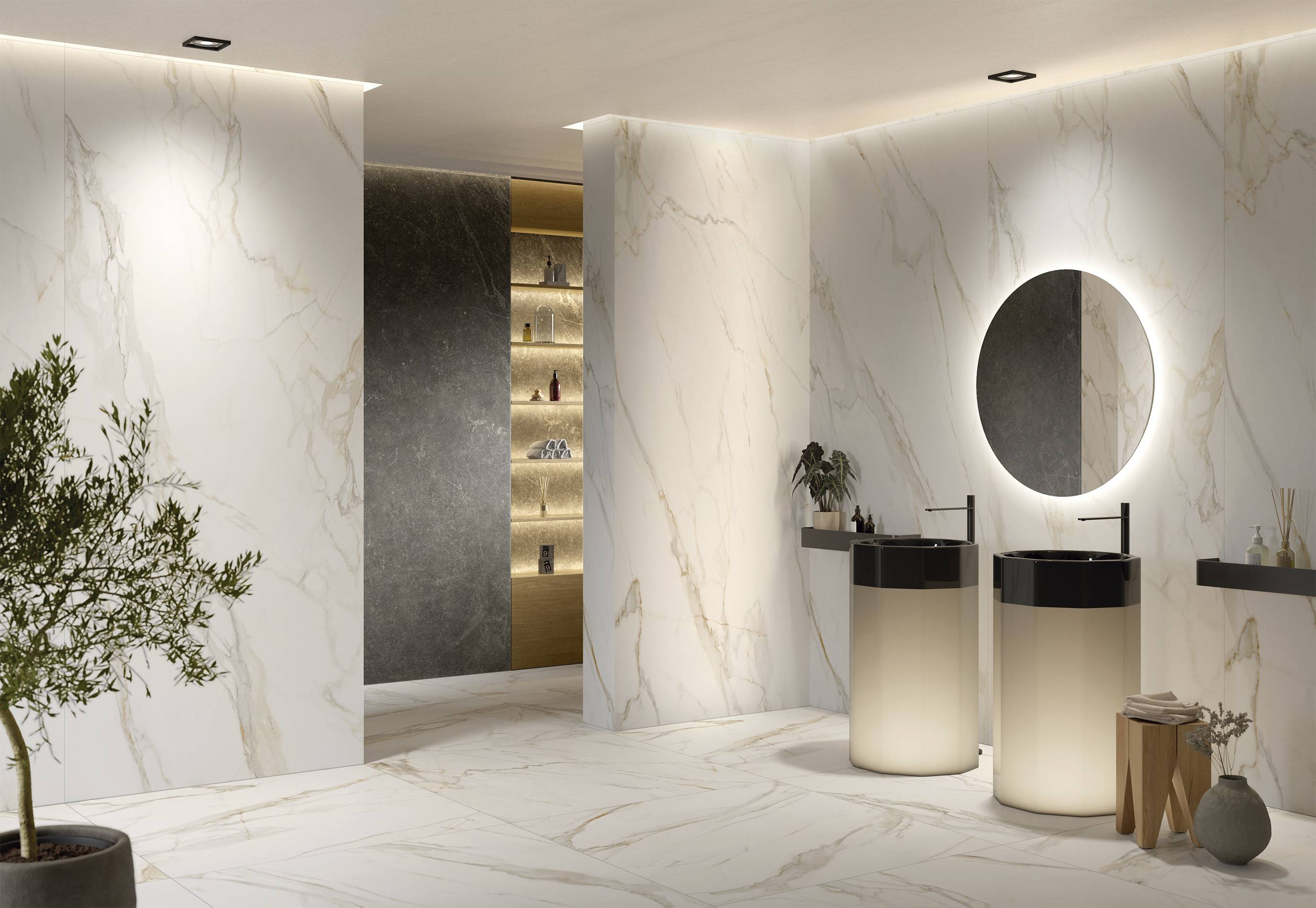 Universe
Following the line of innovation, the Universe collection highlights metal as a stylistic option. Its oxidised finish evokes the inexorable passage of time, giving spaces a unique and differentiated character. With its different colour proposals, Universe is versatile and adapts to a wide variety of styles and atmospheres.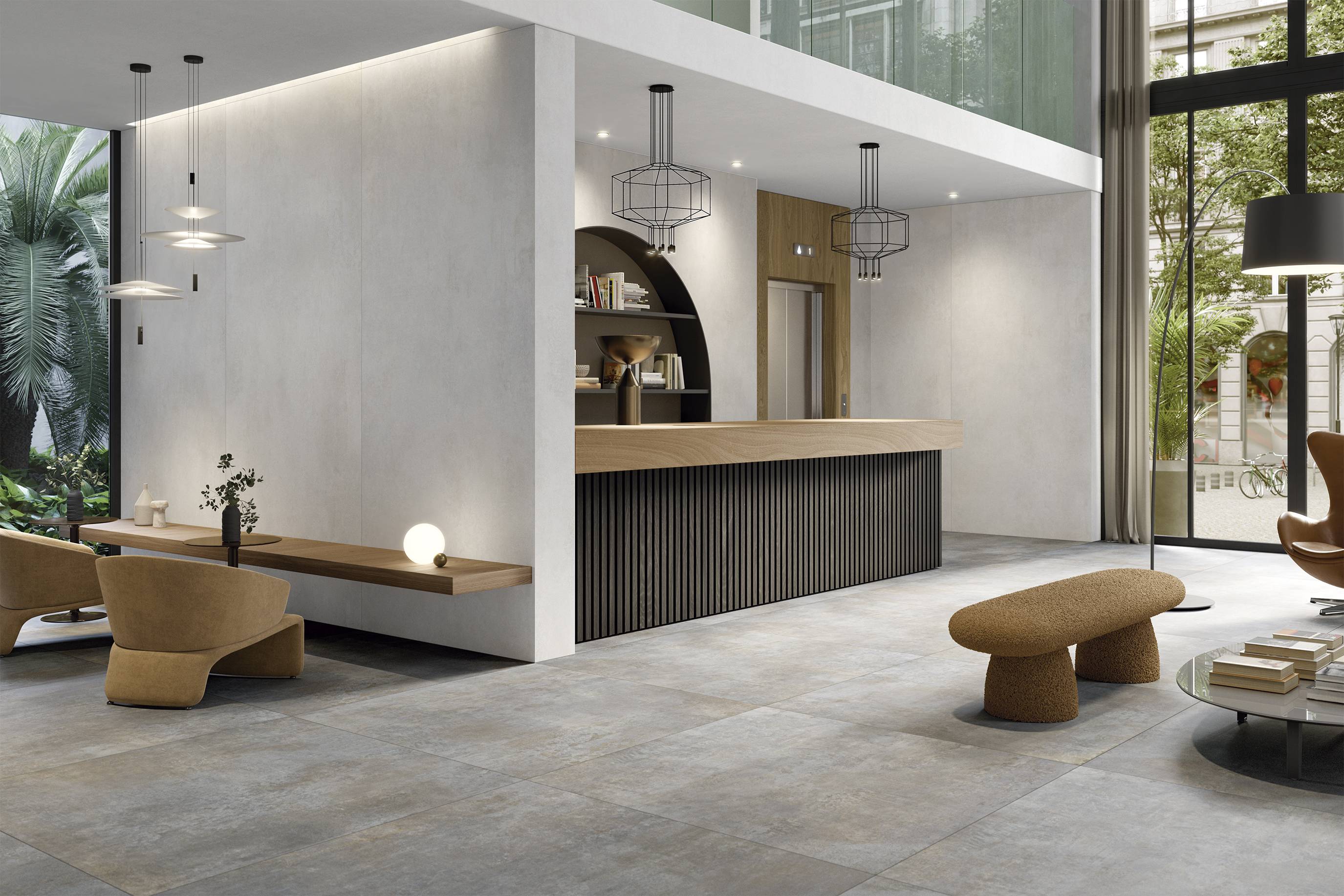 Mixit
Finally, the Mixit collection is the result of the fusion of three different types of stone. Offering unprecedented versatility in the world of large-format surfaces, Mixit opens up a range of possibilities for those seeking a comprehensive solution for different types of spaces.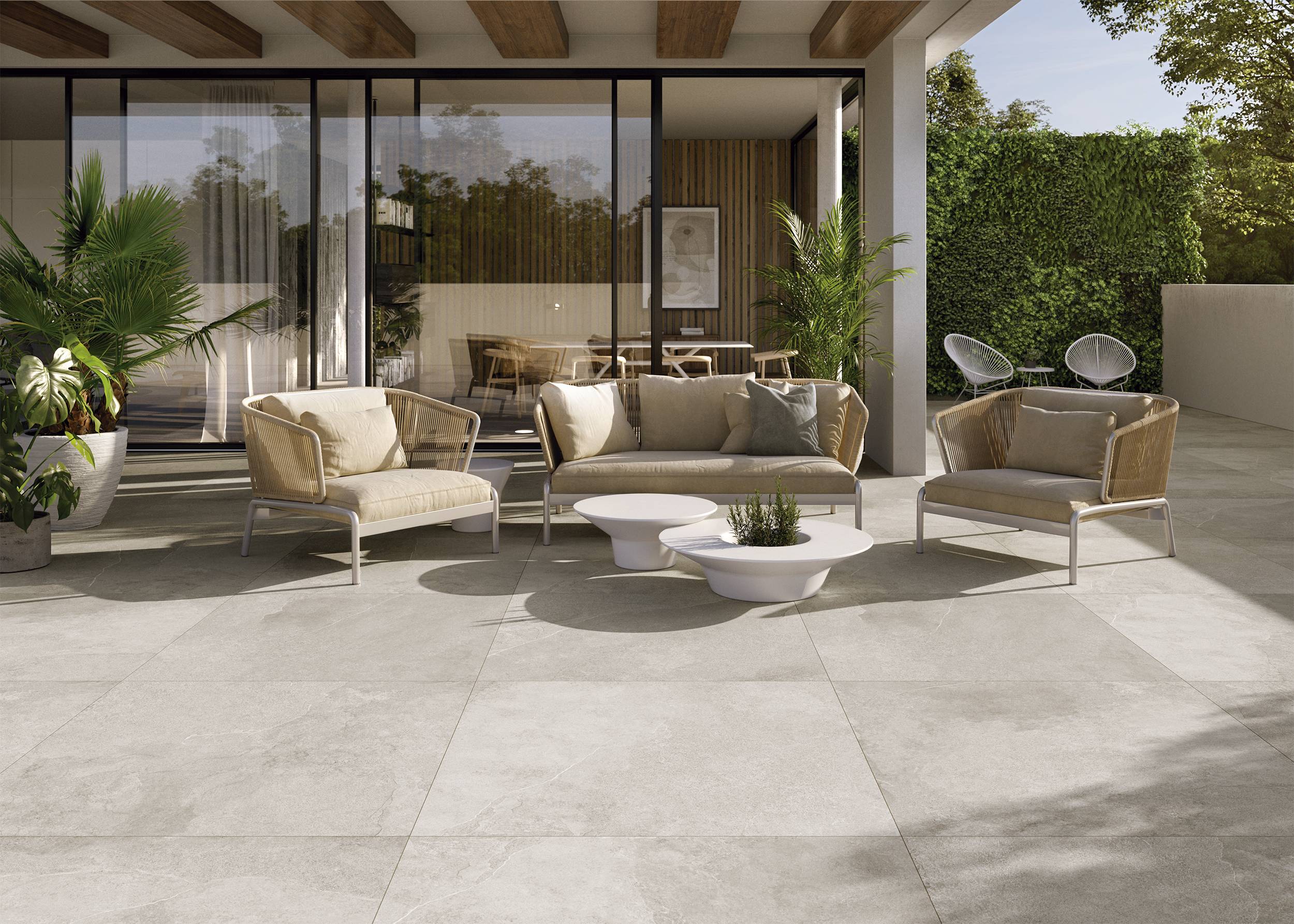 XL-Surfaces is not simply a new large format, it is a declaration of intent. A proposal that is committed to continuity in the designs, the reduction of joints and a wide variety of designs that bring character and personality to each project. Whether you are a private individual looking to renovate your home or a professional looking to revolutionise interior design, in XL-Surfaces you will find the perfect ally.
Thus, Keraben Grupo once again confirms itself as a benchmark in the world of ceramics, by taking design and functionality to new heights. We hope that this innovative proposal inspires you as much as it does us and invites you to discover all the potential that these new formats have to offer.