Casa Masi, a play of contrasts
Contrasts make life more interesting. And at Casa Masi, a project by Keraben Grupo and Bolero Estudio, contrasts are the key to making it special.
8 June 2021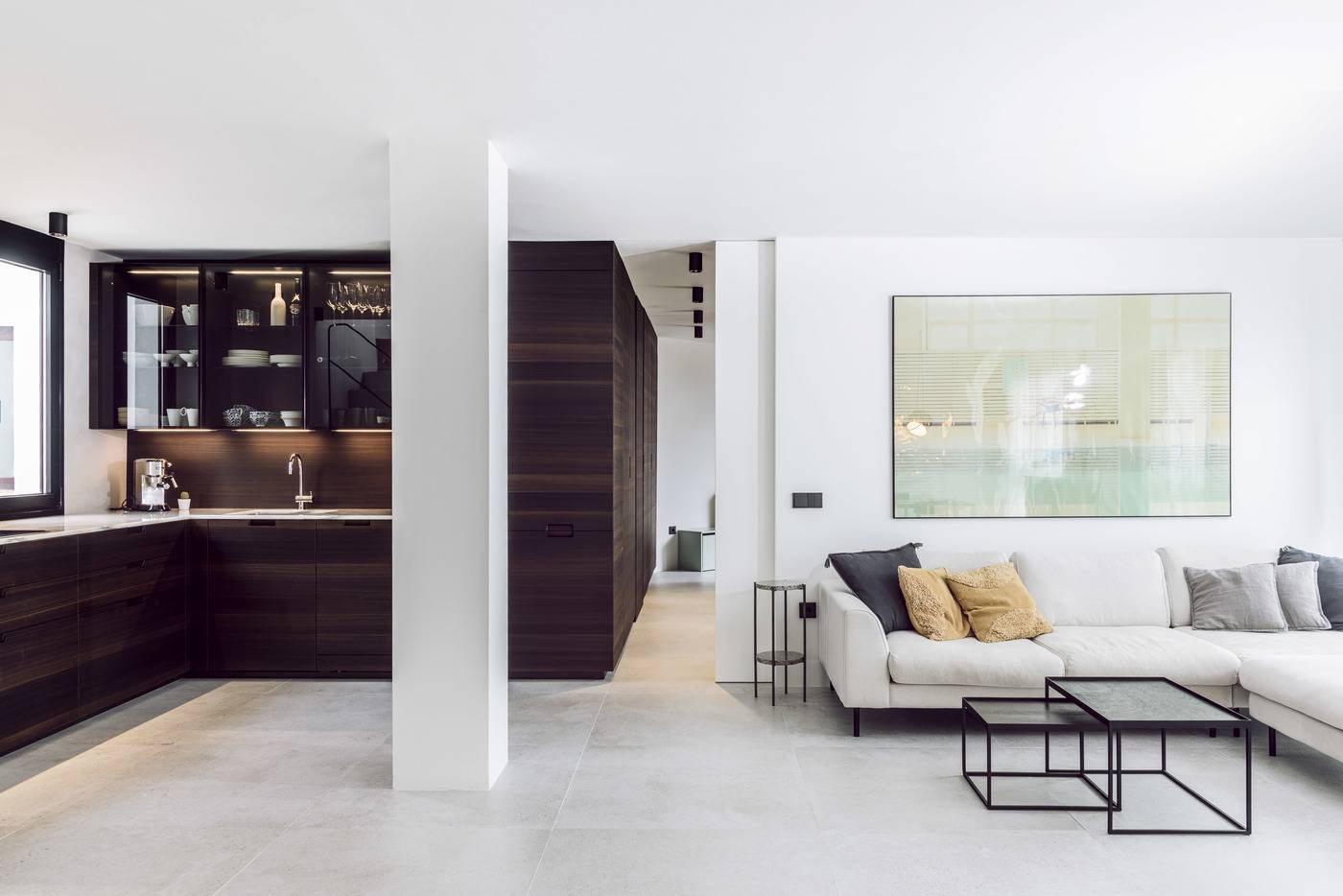 Contrasts bring a great deal of value to a space. Using contrasts not only helps to dispel monotony or dullness from a room, making it more interesting and striking, but also gives it a unique personality. Indeed, when there is no kind of impact in a room, it is often unmemorable. And there can be no doubt that what is memorable is always etched onto the retina.

Contrast is king at Casa Masi, an elegant and refined house located in Santa Cruz de Tenerife. Casa Masi, a spectacular duplex penthouse of 160 m2, has been painstakingly brought to fruition by Keraben Grupo and Bolero Estudio, featuring the essence and values of both companies in a common purpose: to create a cosmopolitan space.

Bolero, the design studio entrusted with making this project a reality, wanted to imbue the space with a striking contrast not only to make it more attractive but, most importantly, to make it unique and unforgettable. It is for this reason that the elements used were key to creating this impact.

First came the Rovere Termocotto wood. The reason for using this wood, rather than any other, is due to a simple precept: depth. This material manages to provide a sense of gravitas, especially in the kitchen, where the spacious, functional ambience also houses a storage area with cabinets that create an elegant continuity.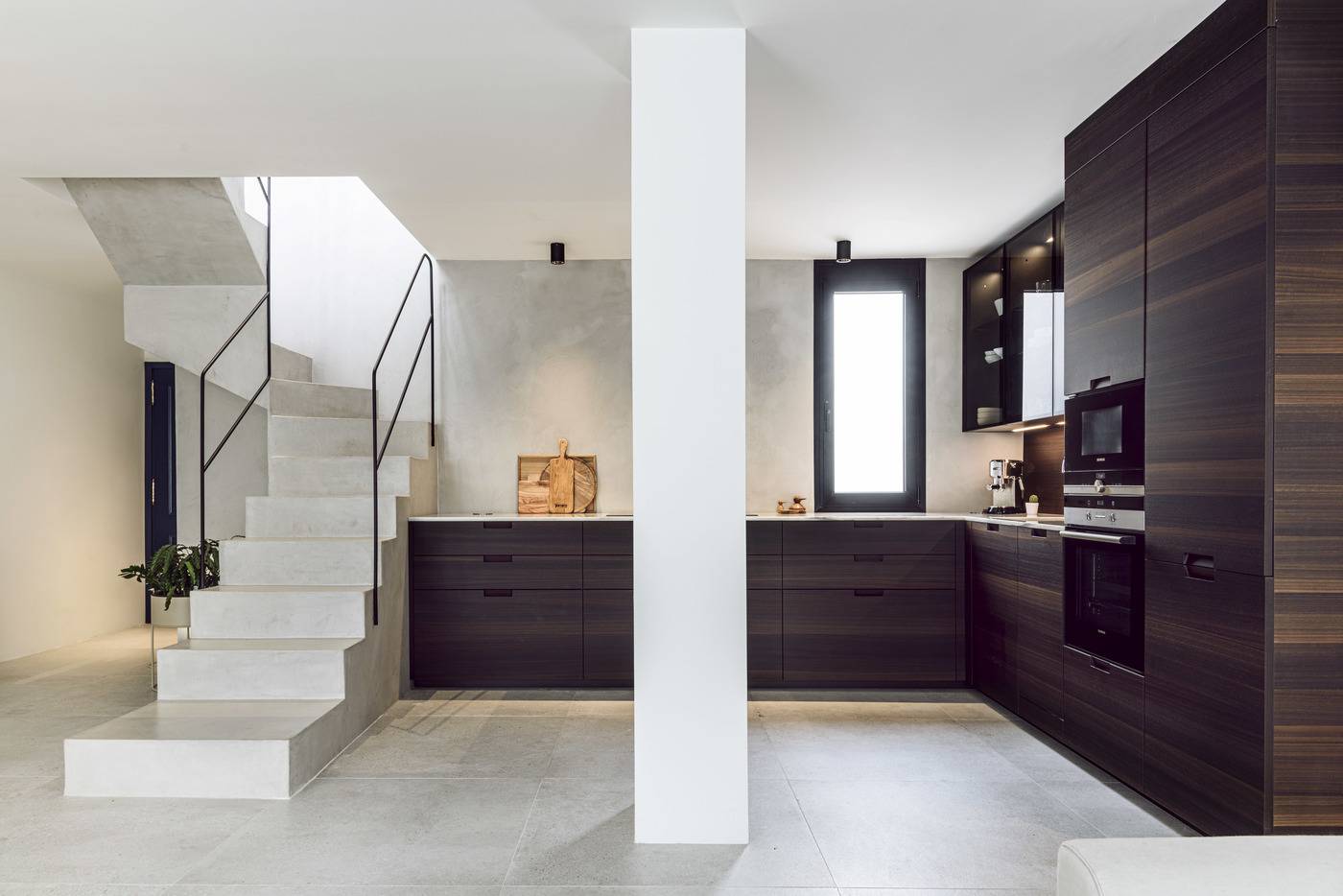 Indeed, the kitchen is one of the cornerstones of Bolero Estudio's approach, putting this specific space entirely at the very heart of the home, where they say the moments that make a family are engendered. The kitchen in Casa Masi is connected to the living room and thus offers a large open space that is also reminiscent of the houses we have admired so many times in the settings of the most sophisticated films.

Another highlight is the use of cement and marble, two other elements that heighten the contrast when placed alongside the wood. Thus the flooring of the house was selected from the Underground collection by Keraben Grupo. The chosen colour is White, and the tile format is 90 x 90.

Indeed, this collection is inspired by contrasts. Where else could have more contrasts than a city as cosmopolitan and diverse as New York? Underground's look of cement with embedded stones that transports you directly to the streets of the city that never sleeps.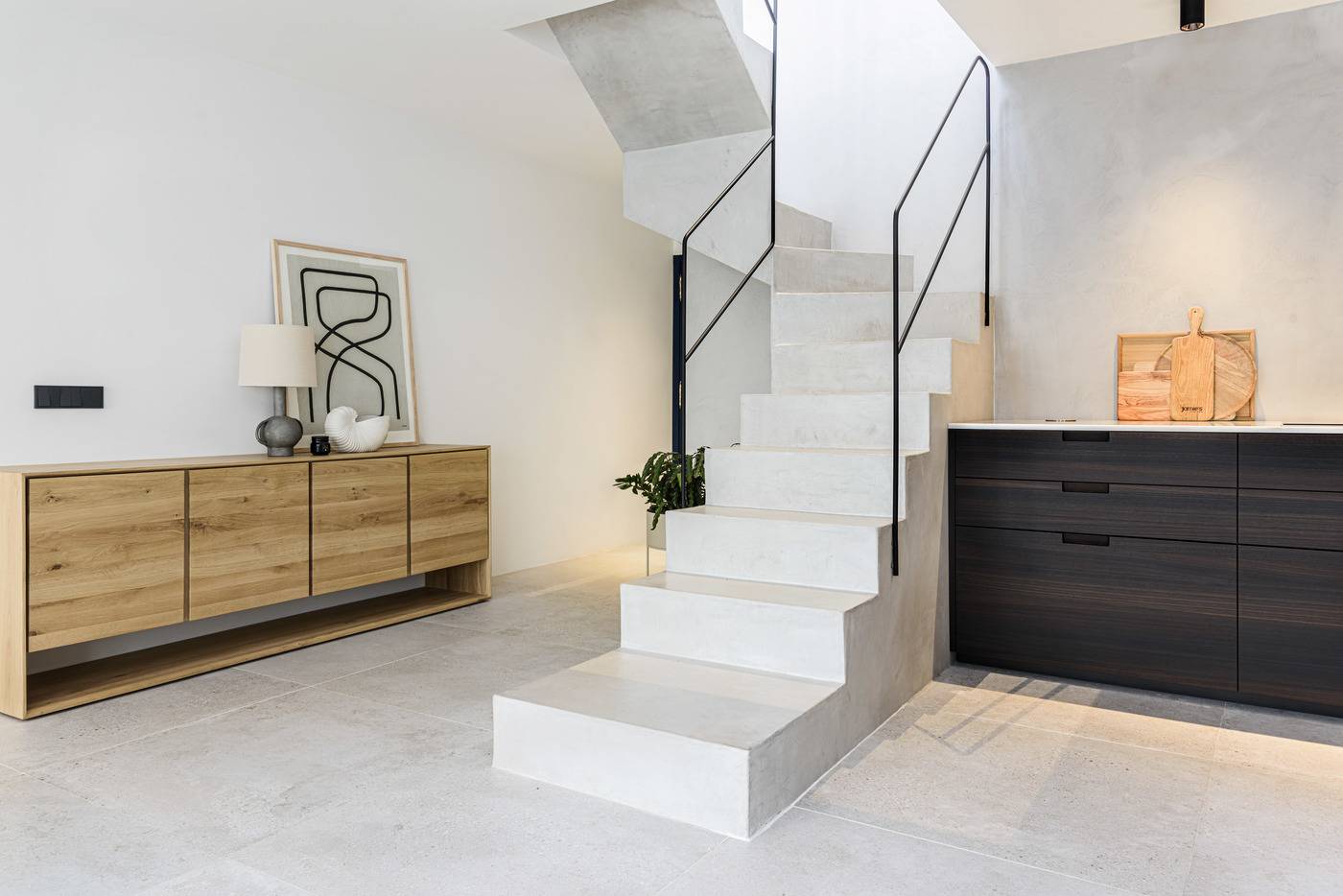 Casa Masi is thus an eminently urban solution with bags of personality. Its variety of spaces, in which wood plays with cement and marble, have given rise to the perfect home for lovers of metropolitan settings.

This is a unique project with a compelling and captivating character for enjoying and experiencing to the full. This is Casa Masi.

Photography: María Laura Benavente.

Architect: Bolero Estudio.

Bolero Estudio starts from an understanding of the lifestyle and expectations of its clients, creating custom-made environments that reflect their personality. Bolero has been created to promote and strengthen the home habitat from an integral perspective, focusing on the kitchen as its central point – the meeting place where all the moments that define a family are created. Our passion for organization and the optimization of space is embodied by our range of cupboards, dressing rooms and shelving solutions.